Asian Americans and Pacific Islanders Month 2022 and AAPI Statement
May 3, 2022 1:30 PM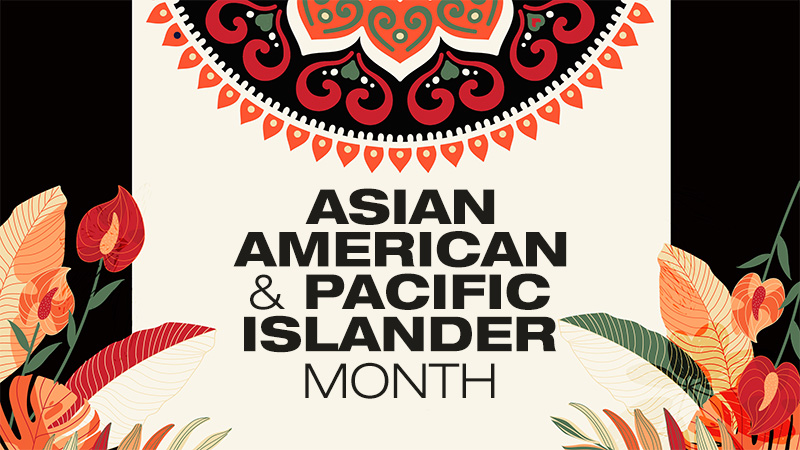 Dear Bobcat Nation:
During the month of May, the Office of Student Affairs and Office of Diversity, Equity, and Inclusion recognizes and celebrates the rich and vibrant heritage of Asian Americans and Pacific Islanders.  
May was chosen as the month to honor and commemorate both the victories and trials endured by this culture for two primary reasons: The first Japanese person to immigrate to the United States of America arrived here in May of 1843. May also acknowledges the finalization of the Transcontinental Railroad in May of 1869.  The individuals responsible for the heavy and dangerous labor of constructing the railroad were mostly comprised of Chinese men. 
Frostburg State University stands in solidarity with the AAPI community, both on campus and nationally. We draw attention to people from China, Japan, Korea, Philippines, Taiwan, Hawaii, Vietnam, India, and many other nationalities and cultures across the entire continent of Asia and Pacific Ocean.
As the world returns to a familiar sense of normalcy, we must recognize that this return was not an effortless feat for our Asian American and Pacific Islander friends and family, as they were unjustly and racially targeted at the height of the COVID-19 pandemic.  We acknowledge and empathize with this community as recent incidents of hate-related issues have become too normal.  We acknowledge that other communities of marginalized groups have also experienced the same type of hate and know that we must all work together to stop hate that effects any group. 
Join us in appreciating this richly diverse culture of people all month long. If you're interested in learning more about the AAPI community, please check out the Asian-American Center of Frederick, Stop AAPI Hate, or the Smithsonian's Asian Pacific American Center.
Dr. Artie Lee Travis
Vice President for Student Affairs
Frostburg State University
101 Braddock Road
Frostburg, MD 21532-2303
Phone: 301.687.4311
FAX: 301.687.4937
altravis@frostburg.edu