December 2021 Commencement: Eager to Return to In-Person Celebration
Dec 20, 2021 12:00 AM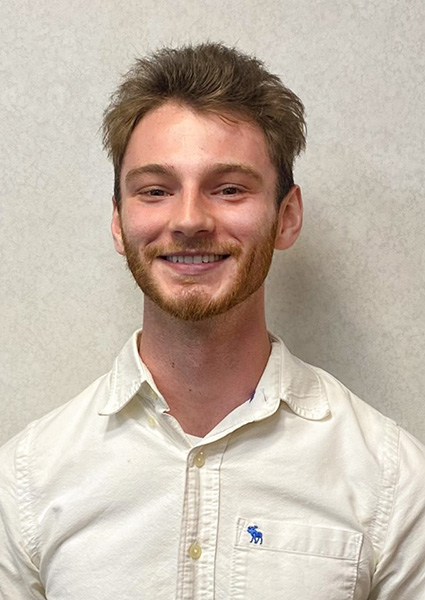 Frostburg State University celebrated student achievements in two ceremonies on Saturday, December 18, 2021. Fall 2021 graduates were honored at 9:30 am and, at 2:00 pm, a ceremony for graduates from the Spring 2020, Fall 2020 and Spring 2021 semesters, postponed due to the pandemic, was held. 
The faculty of the College of Business selected Mr. Trent Keller as speaker for December 2021. Keller, of Hagerstown, Maryland, graduated with a bachelor's degree in Business Administration with a concentration in General Management and a minor in Human Resources Management. He was a proud member of the Dean's List every semester throughout his Frostburg career since transferring from Hagerstown Community College in Spring 2020. He maintained his high academic status while working consistently as a certified guest services professional by the American Hotel & Lodging Association. In addition, Mr. Keller holds a Level One Certificate in the Foundations of Restaurant Management & Culinary Arts by the National Restaurant Association and is certified as a ServSafe Food Protection Manager.
"Trent represents the best character of our students as he embodies the qualities of perseverance, hard work, and dedication to turning his goals into reality," said Dr. Sudhir Singh, Dean of the College of Business. "He is universally respected by the faculty who have stated he is a terrific student who is highly supportive of others." Congratulations, Trent! 
For the afternoon commencement ceremony, Ms. Noelle Otto, who graduated with a Bachelor's degree in Business Administration with a concentration in General Management, and commencement speaker for the May 2020 ceremony, represented the combined set of College of Business students for the preceding semesters. Noelle's accomplishments were noted in the Spring/Summer edition of the CoB Newsletter, released in August 2020. Congratulations, again, and continued best wishes, Noelle!