2020-2021 Honor Students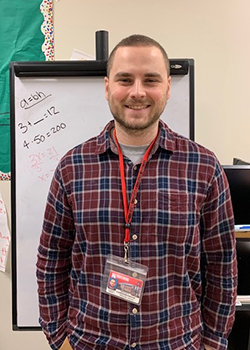 Early Childhood / Elementary

William Halbritter, Jr.
William (Billy) Halbritter is graduating from Frostburg State University in May 2021 with a Bachelor's Degree in Early Childhood/Elementary Education. Billy is organized, conscientious, and demonstrates great attention to detail in his course work, which is evidenced by his 4.0 grade point average. Billy has accepted a teaching position in St. Mary's County and he is excited to begin his teaching career.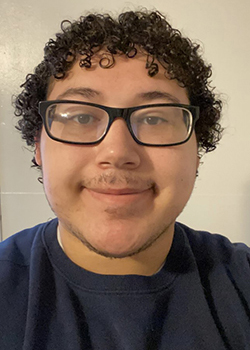 Elementary

Jamal Whitehurst
Jamal Whitehurst earns a Bachelor's of Science degree in Elementary Education with a 4.0 GPA in his Social Science and Civics concentration. Jamal has been recognized as a Teacher of Promise. During his internships in 2nd and 5th grade at Cash Valley Elementary, Jamal navigated the many unique obstacles of online, hybrid and face to face instruction during the pandemic. He met every challenge with a smile and a word of encouragement for each student in his class. We know that Jamal will continue to be a positive force in his students' lives as he pursues a teaching position in Maryland.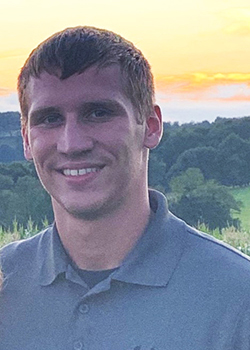 Elementary/Middle

Cameron Hook
Cameron Hook, who has earned a perfect 4.0 GPA, has been selected as the Outstanding Student in Elementary/Middle School Education. One instructor commented, "Emerging as a leader in my virtual course, Cameron supported others in our online learning space and embraced various media to share his experiences." Additionally, in his teaching internships, Cameron created bonds with his students, inspiring them to mirror his professionalism and positive attitude towards learning. He was committed to supporting their social-emotional needs in addition to their academic needs. Because of his success while interning, he has already been hired by the Garrett County Public Schools.
M.A.T. - Elementary

Tyler Clayton
Tyler Clayton is an exceptional student who looks for every opportunity to learn something new. He is the epitome of a reflective practitioner and excellent intern. Tyler is dedicated to learning about his students and then meeting them where they are to help them be successful. He has developed a wonderful teaching style. He is dedicated to becoming the best teacher he can. Tyler values the power of relationship building and giving back to his community. He is patient, kind, and motivating. I know he will be a dynamic teacher and is devoted to being a life-long learner.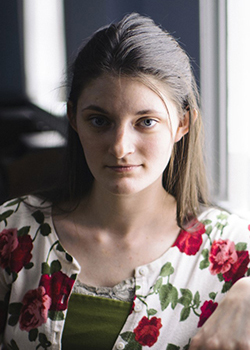 M.A.T. - Secondary

Courtney Walker
Courtney Walker is an outstanding student and teacher. Throughout her time in the MAT Secondary program, Courtney has consistently performed at the highest level, earning a 4.0 GPA while serving as an engaged and invested teaching intern. Her work has always been of the highest quality, and she seeks and implements feedback in all facets of her development. From the beginning, she has conducted herself as a consummate professional and has been a wonderful support to her fellow cohort members.
---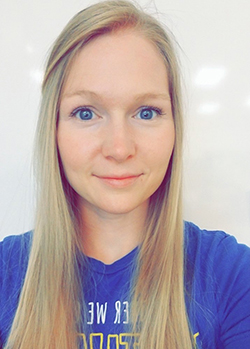 M.Ed. in Curriculum & Instruction

Rebeckah Young
Rebeckah Young is a December 2021 graduate of the Curriculum & Instruction program, specializing in STEM. She finished the program with a 4.0 GPA and has produced work of the highest quality. She is a mother and was able to involve her children in some of the activities throughout the program. She is a diligent student and will make a positive impact in the lives of her students.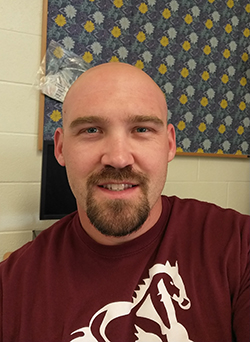 M.Ed. in Educational Leadership

Hunter Robertshaw
Hunter Robertshaw is the 2021 Educational Leadership M. Ed. Honors nominee. Mr. Robertshaw, a 2010 Frostburg alumnus, is a nine-year veteran teacher in service to Career and Technical Education and Family and Consumer Sciences programming at Monocacy Middle School in the Frederick County Public Schools. In addition to a 4.00 GPA in his graduate studies, Hunter's professional achievements include his status as FCPS's 2019 New CTE Teacher of the Year and as chair of Monocacy Middle School's School Improvement Plan. In two years, Mr. Robertshaw expects to move into administrative candidacies in the FCPS system.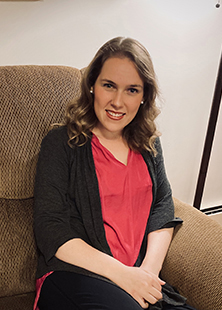 M.Ed. in Literacy Education

Michaela George
Michaela George is an exceptional literacy leader whose love of learning and teaching is impressive and passion for literature contagious!  Her natural teaching abilities, work ethic, organization and leadership skills, flexibility, creativity and technology skills have been invaluable.  Michaela flawlessly planned the recent virtual children's literature conference.  Michaela has also coordinated the virtual Storybook Holiday Express, Pirates Ahoy! and CLC Book Award events.  Michaela created a wonderfully collaborative and supportive work environment, where literacy and literature were celebrated.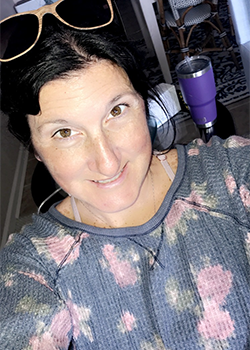 M.Ed. in Special Education

Melanie Baldwin
Melanie A. Baldwin is the M.Ed. in Special Education Honors graduate for the 2020-2021 academic year. Melanie is graduating with a 4.0 GPA. Melanie successfully presented her master's level action research project entitled, "Engaging Student Participation in Physical Education in a Virtual and Hybrid Environment." Melanie is a Physical Education teacher for Frederick County Public Schools and a veteran of the United States Army.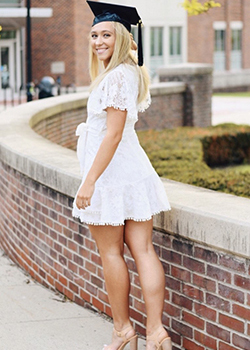 M.Ed. in School Counseling

Kylye Lynn DeHaven
Kylye DeHaven is honored by the School Counseling program for her outstanding academic record of a 4.0 GPA and exemplary performance in her field experiences.  It took Kylye a bit of time during her undergraduate years to find her professional passion, but once she identified school counseling as her dream, outstanding success followed.  She is a worthy representative of Frostburg State's program and will excel as a school counselor in her professional career.  Her success reflects the excellent quality of her character, dedication, and professionalism.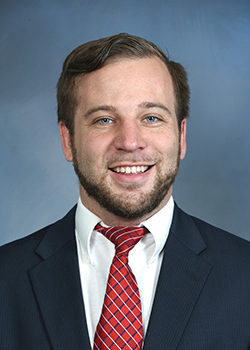 Ed.D. in Educational Leadership

Mark Chimel
Dr. Mark Chimel proved himself to be an outstanding student in his doctoral studies. In his dissertation, he examined the county-level and student-level impacts of the Garrett County Scholarship Program on college attainment, enrollment, and success. His study is particularly significant from a social justice perspective as it focuses on an early adopter of the Promise Scholarship movement, offering a potential solution to college cost and attainment issues especially exacerbated by COVID-19. Dr. Chimel's active scholarship and commitment to the field through community activities make him an exceptional scholar-practitioner educational leader.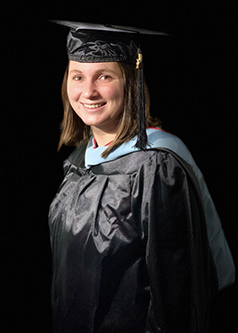 2021 Hardesty Award nominee of the M.Ed. in Educational Leadership

Carrie Frantz
Carrie Frantz is the 2021 Hardesty Award nominee of the M.Ed. in Educational Leadership faculty. Ms. Frantz achieved a cumulative 4.00 GPA. Her Capstone research compared the school cultures of buildings with traditional- and teaching-principals in Garrett County. She is an ELL teacher at Northern Garrett High School, helping English Language Learners succeed in their regular education classes by strengthening their English skills. She also teaches English to children in China through an online web platform. She hopes to become a school administrator, with the goal of positively impacting students by leading teachers in developing classrooms that actively engage students in learning.