Nurse Educator Role in Healthcare
Sep 30, 2020 12:00 PM
Do you love to help others, want to help shape future nursing professionals, want a flexible career with a growing demand? Have you thought about becoming a Nurse Educator?
The role of a Nurse Educator is vital to healthcare and the nursing profession. Within the field of Nursing Education there is numerous career opportunities. The most in demand career option within Nursing Education is the faculty role at colleges and universities. According to a survey conducted by the AACN there is a total of 1,637 faculty vacancies across the country with a lot of universities stating that there is an additional need on top of the vacancy rate to meet the demand of qualified nursing applicants (AACN, 2018).
Nurse Educators Work in a Variety of Settings
College and Universities
Hospital Patient & Staff Education
Insurance Company
Healthcare Technology Companies
Non-Profit Organizations
Public Health
Pharmaceutical Companies
Government
Did you know…
FSU was awarded $490,000 over 5 years to award scholarships for future Nurse Educators.
Funding from Maryland Higher Education Commissions, Nursing Support Program II competitive grant program was received this year to fund scholarships for nurses wanting to enter the field of nursing education. The Cohen Scholars program pays a Nursing Education student's full tuition and fees, and assigns each scholar a faculty mentor to gain more insight into the faculty role.
FSU's graduate nursing program is designed to fit your needs.
Not only is FSU's Graduate program affordable and accessible online, it is also flexible to meet your needs. Students are enrolled on a rolling basis, meaning you can start the program during the fall, spring or summer sessions. You can complete the program on a full or part time basis, so you can earn the degree at a pace that fits your life-work-family balance.
You earn not only a graduate degree but also a professional certification at FSU.
Built into the nursing education curriculum is preparation for the Professional Development Certification. All students take this certification exam as part of their course requirements. Students love that they leave the program with both a degree and a certification to assist them with a variety of job choices and/or movement up the clinical ladder at their current employer. Students also receive preparation for the Certified Nurse Educator certification but must meet eligibility requirements to sit for this exam. Students will create a CEU activity and be able to present it at their clinical facility.
You gain additional content within your specialty field at FSU.
Successful nurse educators are equipped with not only educational tools and skills to education skills but also their in-depth knowledge about their clinical specialty. The combination of both the education and the specialty content increase a nurse educators job option. At FSU, all nurse education students take an elective specialty course along with the Nurse Practitioner students to gain content within their specialty.
Each piece of curriculum in FSU's program gave me the tools in my toolbox that I need to succeed, that my nurse residents learn from, and most importantly, that guide us towards the best outcomes for the patients we are here to serve.
Bethany Varner, MSN, RN-BC, CPN, Nurse
Residency Program Coordinator | FSU Graduate Fall '15 and Spring '18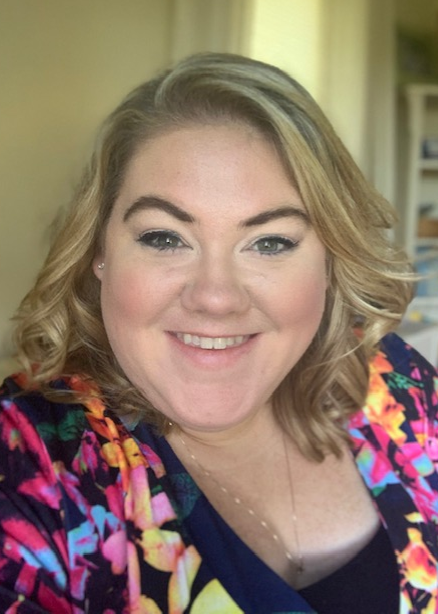 Kara Platt, DNP, RN, NEA-BC, CNE
Associate Professor 
Graduate Nursing Program Coordinator


Dr. Kara Platt has been a faculty member with FSU since 2009 when the RN-BSN program began. She teaches a variety courses within the RN-BSN, MSN, and MBA programs. Her specialty focus is leadership and management and women's health. She is a 2015 graduate of Johns Hopkins University Doctor of Nursing Practice Program, where her research/practice focus was substance use among pregnant women in rural communities.
Reference:
American Association of College of Nursing. (2018). Fact sheet: Nursing faculty shortage. Retrieved from https://www.aacnnursing.org/Portals/42/News/Factsheets/Faculty-Shortage-Factsheet.pdf