Cindy Bridges RN, BC, MS, MBA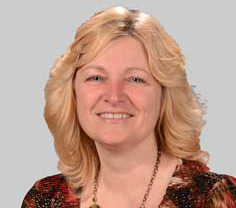 Cindy Bridges, is at a distance, but is academically and experientially qualified.  Cindy is an experienced nurse with 34 years of experience.  She graduated from Allegany College of Maryland and received her BSN and MS degrees from the University of Maryland and is a Medical-Surgical Clinical Nurse Specialist.  She has an MBA degree from FSU. 
Cindy's experience includes medical-surgical/critical care  nursing, hospital educator, administrator, and nursing faculty.  She taught classroom and clinical for an associate's degree program for 14 years.  Cindy is board certified in medical-surgical nursing by the American Nurse's Credentialing Center and has served as a content expert for the NCLEX-RN review session for the National Council of State Boards. 
She is a member of Sigma Theta Tau, Phi Kappa Phi, American Nurse's Association, Maryland Nurse's Association,  WMHS Parish Nursing program, Beta Gamma Sigma- International Business Society and serves on the Board of Directors for the Mountain Health Alliance and the Western Md. Area Health Education Center. Cindy has taught several continuing nursing educational programs including the Nursing Refresher course for the state of Maryland.  Since joining FSU she has taught the online classes including: NURS 402 Nursing Research and Evidence-base Practice, NURS 403 Professionalism, NURS 405 Ethics, and NURS 491 Population Health.