A. Kate Eby, MN, APRN, FNP-C, CNE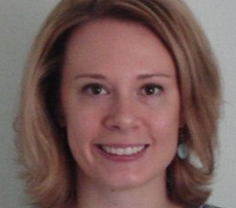 Professor Eby is a full time lecturer in the nursing program at Frostburg State University. She works from her home outside of Great Falls, Montana. She holds an associate degree and a bachelor's degree in nursing from Excelsior College in Albany, NY, and a master of nursing, family nurse practitioner degree from Montana State University. She is completing her doctorate in nursing practice at the University of Colorado - Denver. She also holds a certificate in nursing education from Montana State University and a certificate in Distance Learning from the University of West Georgia. She holds certification as a family nurse practitioner from the American Academic of Nurse Practitioners, and is a certified nurse educator through the National League for Nursing.
Her teaching experience includes preceptoring and clinical supervision of nursing students in the BSN program at Montana State University, and academic coaching of online RN-BSN nursing students at Ohio University through the Academic Outreach Initiative. Her clinical experience has varied from emergency department, dialysis, and outpatient family practice to critical care and medical-surgical. She currently works with a hospitalist group at Benefits Health System, a 500 bed level two tertiary care hospital in north-central Montana.
Professor Eby believes that that each student brings with them unique life experiences that affect them both as learners and as professionals. She believes that her students have the ability to make incredible contributions to the field of nursing, and her goal is to support and mentor them, and help them grow as members of the nursing profession. Equally important is to prepare them to approach their current role or a new role in the profession with enthusiasm, renewed appreciation, and a deeper understanding of the profession of nursing.