Mary Beth McCloud, PhD, RNC-OB, NPD-BC, CNE, FCN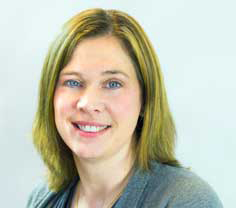 Mary Beth McCloud is a full-time faculty member of the RN to BSN program at FSU. Her nursing education began with an Associate of Arts degree from Allegany College of Maryland. She also holds a Bachelor of Science degree from West Virginia University. She recently completed her Master of Science in Nursing Education at Western Governors University. She holds an NCC certification in Inpatient Obstetrics and an ANCC certification in Nursing Professional Development.
Mrs. McCloud has almost 18 years of nursing experience. Her first year was spent on a med-surg floor as a staff nurse. The past 17 years she has been a labor and delivery nurse in the obstetric department of the area hospital. She is a level IV nurse on the clinical ladder in the facility. She has also been a childbirth educator for many years in the area.
She has been adjunct clinical faculty for an area two year college for their nursing department in several areas, including pediatrics, obstetrics, and mental health. Her current position includes instructing two face-to-face Health in America colloquial classes as well as online classes for the nursing department.
Since Mrs. McCloud completed both her Bachelor and Master degrees online, she fully believes that online education is a viable option for those who want to advance their careers and continue to work and maintain their family life. It offers the flexibility that many feel they cannot achieve if they would have to attend classes on campus. Online classes offer students the chance to share their previous nursing experiences with others in the class, as well as adapt and apply new theories and concepts to prior experiences.