research-and-design
​
Frostburg State University undergraduate materials engineering majors are getting hands-on experience on electronics manufacturing through using carbon nanotube ink to print a circuit on a thin plastic film, resulting in a highly efficient Carbon Nanotube Thin Film Heater.

Levi Hartsock explains and demonstrates a prototype invention he and fellow engineering students created using the Window Wizard. Students in capstone course use 3D printers at Frostburg State University to print certain components as part of this college engineering project. Hartsock, Zane Beal, Jairus Chaney, Isaac Robinson and Chris Santina are part of the collaborative mechanical engineering program with Frostburg State University and University of Maryland, College Park.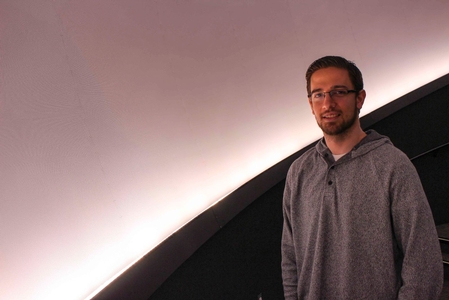 Frostburg State Physics Major Making Exciting Discoveries in Deep Space.