Honors Program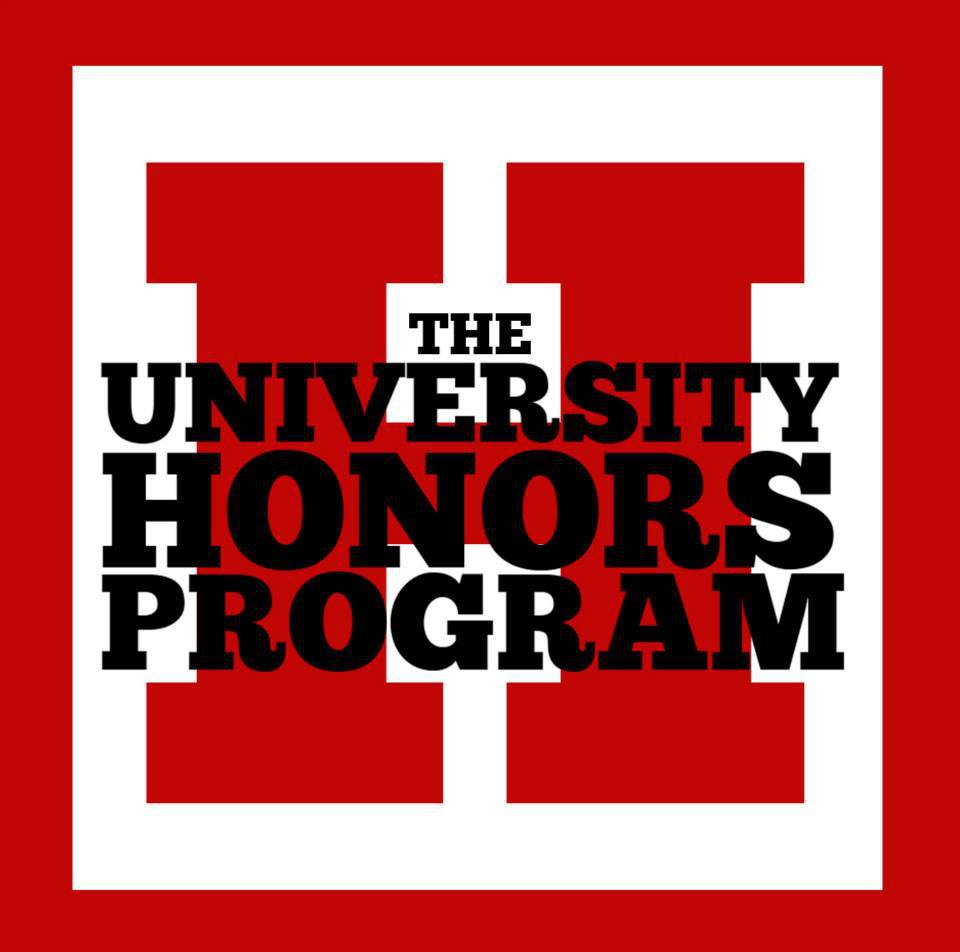 The Honors Program at Frostburg State University prides itself on blurring boundaries traditionally found in academia. These boundaries include
hierarchies among faculty, students, and administrators
boundaries among academic disciplines
boundaries between the classroom and other arenas
Students participate in faculty development workshops, serve on the Honors Program governing committee, and function as equal partners in the redesign of the program's curriculum and requirements. Administrators routinely teach honors courses and seminars. An Undergraduate Research Opportunity program pairs honors students with faculty mentors. Throughout the program, students, faculty members, and administrators operate as collaborators in the learning process.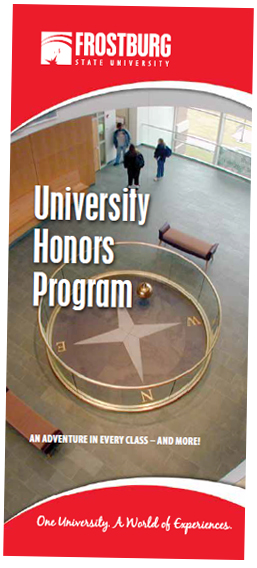 Honors Program
An Adventure In Every Class -- And More

Click to download Honors program brochure
Honors courses, even if they are housed in a particular discipline, incorporate material from multiple disciplines and encourage critical thinking. Specially designed interdisciplinary seminars are offered each semester.
Recent topics have included "Mental Illness," "Digital Storytelling," "Social Entrepreneurship," "Paradigms of Time," "Power and Control in America," "Sociolinguistics," "American Political Thought," "Science on Trial," and "New York City and Modern American Culture."
The Honors Program at FSU expands the locales and texts of traditional study. Travel/study experiences are offered as honors seminars and have included:
"International Politics" in Ireland
"Mythology as Sacred Geography" in Greece
"Art and the Social World" in New York City
"Environmental Issues" in Ecuador
Honors/International Housing in Cambridge and Frost Halls offers students the opportunity to live in a learning community with special programming to complement their honors courses. Honors Learning Communities offer integrated courses and co-curricular activities. Students and faculty members are active participants in state, regional, and national collegiate honors councils. FSU's Honors Program students are campus leaders active in student government, campus publications, Greek life, and other co-curricular organizations.
Questions? Contact Dr. Greg Wood at gwood@frostburg.edu; 301.687.4998.