Pirates Ahoy! 2019
The Children's Literature Centre collaborated with FrostburgFirst and the city for its annual Pirates Ahoy! Event on the 10thJuly last. 2019 was the 14thyear of the event. Very excited children (and parents) picked fierce pirate names, received goodie bags and participated in a whole load of activities during the day. There were lots of excellent pirate-themed photo opportunities as well!
Popular activities included the balloon swab, treasure hunt, walking the plank and pirate arts and craft. In the Palace Theatre, the illustrator of "Pirate Boy", Julie Fortenberry gave a presentation to the crowd gathered. 
A new event this year was the STEM Gauntlet where young pirates engaged in Jewel Pool, Token Boat and Ozo Map activities. Through this, the pirates were able to explore scientific concepts in a hands-on manner and be exposed to the basics of coding.
 Thank you to everyone who supported Pirates Ahoy! in 2019. We hope you had an amazing day. We hope to see you all next year on Wednesday 8th July to do it all over again!
2019 Illustrator: Julie Fortenberry
This year we are welcomed illustrator, Julie Fortenberry to share her story, Pirate Boy!
Pirates Ahoy Goes Digital!
Download the Frostburg City App for event updates and interactive on-the-day activities!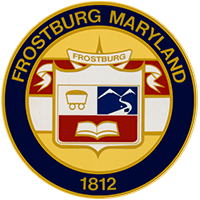 Group Registration
Groups of five or more should pre-register by emailing clc@frostburg.edu or by calling 301.687.3133 and speaking to a CLC staff member.
---