The Brubeck Brothers Quartet Celebrates
Dave Brubeck's Centennial
Friday, April 14 at 7:30 PM
Alice R. Manicur Assembly Hall | Lane University Center
Question: What's in a name?
Answer: The past, present and future of American jazz.
The year 2020 marked the centennial of the birth of jazz icon Dave Brubeck. To celebrate his legacy, the Brubeck Brothers Quartet, led by Dave's sons Chris and Dan, presents a heartfelt, multimedia performance experience. With stories told by his sons and music performed by the quartet, the show invites audiences to travel along the timeline of Dave Brubeck's extraordinary life and career.
About the Artists
Chris Brubeck
Award-winning composer, orchestral arranger, lyricist and performer Chris Brubeck is equally at home playing jazz, rock, classical, funk and folk music and was declared a "21st-Century Leonard Bernstein" by John von Rhein of the Chicago Tribune. In 2013, along with his legendary father, he received a Grammy nomination for Best Orchestral Composition.
Daniel Brubeck
Dan Brubeck's original drumming style, distinctive polyrhythmic solos and use of odd-time signatures have earned him standing ovations worldwide and the respect of the international jazz community. JazzTimes Magazine wrote, "Dan will cause your mouth to drop open when you hear him. To call his drum solos exciting is to sell him short, but it is awesome soloing like this that characterize the entire recording."
Mike DeMicco
Guitarist and composer Mike DeMicco has toured extensively worldwide since 1980, and his musical diversity has led to his work with celebrated artists in many genres, including Dave Brubeck, Jack DeJohnette, Larry Coryell and Nick Brignola. JazzTimes declared, "DeMicco's guitar is the perfect blend of soul, polish and technique."
Chuck Lamb
Pianist, composer and percussionist Chuck Lamb has garnered global acclaim, including accolades for his creativity and expertise from publications including Billboard, The New York Times and the Los Angeles Times. Throughout his career, he has played with musical greats, including the Woody Herman Orchestra, Bela Fleck, Dave Holland, Eddie Jefferson, Ginger Baker, Tom Harrell and Ernestine Anderson.
ARTS BEYOND THE STAGE
Conversation with the Artists
Immediately after the performance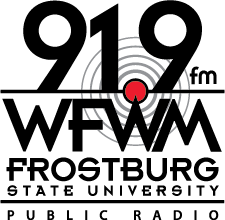 Chuck Dicken and the musicians of the Brubeck Brothers Quartet engage in conversation with the audience. Discuss the musical legacy that the legendary Dave Brubeck passed along to his sons and how the quartet integrates Brubeck's style with their music.