Karan Casey Trio
Saturday, Sept. 17 at 7:30 PM
Frostburg Palace Theatre, 31 E. Main St., Frostburg
 
"Setting her clear voice in arrangements that mix traditional and modern instruments, she maintains the taut, quivering ornamentation of old ballad style, singing tales of love, war and murder with a gentle gravity."
– The New York Times
"… the Irish equivalent of Emmylou Harris."
 – The Washington Post
With a clear, impassioned voice, Karan Casey has long been recognized as one of the most innovative and provocative musicians in Irish traditional and folk music, singing songs that are suffused with warmth and charged with a sense of social conscience. The Irish Times enthused that Casey delves "deep beneath the skin of contemporary songwriting [and] her voice seeks purchase in the cracks and crevices where real life makes its mark on us."

Joined by fiddler and vocalist Niamh Dunne and guitarist and accordionist Sean Óg Graham, Casey's performance features songs that draw inspiration from personal, historical and political sources while touching on themes of family, loss, love, the empowerment of women and the Irish revolutionary struggle.
BIOS
Karan Casey
Throughout her 25-year career as a solo artist and as a founding member of famed Irish band Solas, Karan Casey has appeared at prestigious venues, including the Kennedy Centre, Carnegie Hall, Nashville's Grand Ole Opry, the Hollywood Bowl and the Glasgow Royal Concert Hall. In 2018, she helped found FairPlé, an organization aimed at achieving fairness and gender balance for female performers in Irish traditional and folk music. 
Niamh Dunne
Known for her folk-infused fiddle compositions and smoky, warm vocal style, Niamh Dunne has performed on the world stage as a founding member of the renowned Irish folk band Beoga.
Sean Óg Graham
Composer and musician Sean Óg Graham is one of Ireland's most dynamic young button accordion players and a founding member of the Irish folk ensemble Beoga. Graham has achieved numerous All-Ireland titles and is a graduate of the Limerick-based Irish World Academy of Music.
ARTS BEYOND THE STAGE
Conversation with the Artists
Immediately after the performance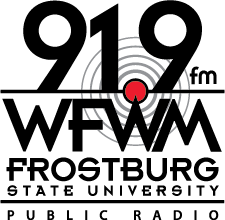 Chuck Dicken joins Karan Casey, Niamh Dunne and Sean Óg Graham in a conversation with the audience. Discover the inspiration behind the trio's music, their history as professional musicians and how themes from Ireland's past and present influence their songwriting.
Workshop: Folk and Traditional Irish Singing
Saturday, Sept. 17 at 3 PM
FSU Upper Quad I Chapel Happenings
Parking in Guild Center Parking Lot
Karan Casey invites community members of all ages and levels of singing to join her during the Appalachian Festival. In the hour-long workshop, songs will be "teased out," as participants listen, learn and explore together. Orality, ornamentation and voice placement, along with collecting and sourcing songs, will be discussed.  
"I love songs and would love for people to experience the joy of singing," says Casey. "Singing keeps me steady and safe. Aengus, the god of love, was reputed to blow out his kisses into the air where they then changed into birds and flew around his head protecting him! I feel the same thing happens with songs, they are a balm and a comfort to me and hopefully, by extension, to the people listening or singing along."