Martha Redbone Roots Project
Saturday, Sept. 16 at 7:30 PM
Frostburg Palace Theatre | 31 E. Main St., Frostburg

"… a brilliant collision of cultures" (The New Yorker) 
A Musical Gumbo of Folk, Blues, Gospel and Southeastern Woodlands
Native and African American vocalist and composer Martha Redbone is known for her unique gumbo of folk, blues and gospel. Inheriting the powerful vocal range of her gospel-singing African American father and the resilient spirit of her mother's Cherokee, Shawnee and Choctaw culture, she masterfully broadens the boundaries of American roots music.
The Roots Project showcases a range of folk, country, Piedmont blues, gospel, bluegrass, soul and Southeastern Woodlands, including selections from Redbone's captivating album, The Garden of Love – Songs of William Blake. With songs and storytelling that share her life experience as a Native and Black woman and mother in the new millennium, Redbone gives voice to issues of social justice, bridging traditions from past to present, connecting cultures and celebrating the human spirit. 
---
ARTS BEYOND THE STAGE
Martha Redbone
Workshop: Southeastern Intertribal Singing
Saturday, September 16 at 3 PM
FSU Upper Quad
Learn Cherokee and Choctaw Nations music traditions, including Cherokee language call-and-response singing and the incorporation of harmonies. Redbone will also share stories of her family's Kentucky homeland, including personal life experiences about the multicultural background of her Native and African American parents. The workshop will be presented virtually for those who are unable to attend in person.

Registration not required.
Conversation with the artists
Moderated by WFWM station director Chuck Dicken immediately after the performance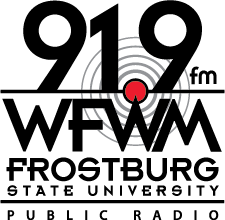 Learn more about Martha Redbone's music and discover how her Native American and African American lineage influenced her development as an artist.