Student Awards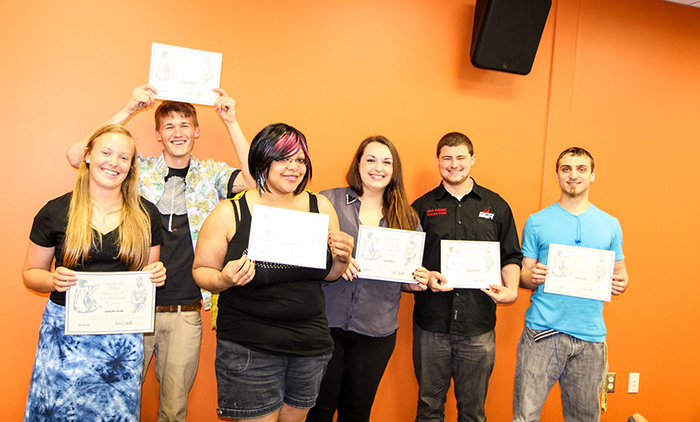 Left to Right:  Katherine Smith, Timothy Nooney, Sakinah Stewart, Merri Nelms, Jacob McDonald, David Foerster
Certificate of the Society of Socrates and Hypatia

Each year the Department of Philosophy awards the Certificate of the Society of Socrates and Hypatia to those students who have displayed academic excellence in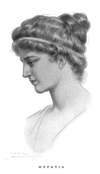 philosophy.
Students qualify for this award on the basis of the following criteria:
a G.P.A. of at least 3.4 in philosophy
completion of at least 9 credit hours in philosophy at FSU
completion of at least one philosophy course at FSU in the preceding calendar year
majoring or minoring in philosophy
consensus of the department.
Recipients of the Certificate of the Society of Socrates and Hypatia
2015
Joshua Aman
Nicholas Gray
Chelsea Hunter
Trevor Jones
Jacob McDonald
Brian Neumyer
Timothy Nooney
Neil Pannell
Katherine Smith
2014
David Foerster
Jacob McDonald
Merri Nelms
Brian Neumyer
Timothy Nooney
Katherine Smith
Sakinah Stewart
2013
Sakinah Stewart
Neri Nelms
Katherine Smith
Scott Turner
Brendan Taylor
2011
Preshus Plummer
Shaheed Ziyout
Elliot Weidow
David Gilliam
Britany Palmer
Jessica Growden
Gunsel Ozcan
Casey Cherneski
Alexander Alteri
2010
William Grimm
Gabriel Arseneault
Shawna Duckworth
Brittany Palmer
Preshus Plummer
Lance Sincavage
Shaheed Ziyout
Emily Phillips
Elliot Weidow
Jamaal Lawson
Sarah Llewellyn
Shannon Dencsy
Gunsel Ozcan
Casey Cherneski
Kyle Dory
Leigh Ann Oates
Jessica Growden
2009
Thomas Czeh
Nathan Carroll
Patrick Gutowski
Lance Sincavage
Leigh Ann Oates
Kyle Dory
Ian Thoman
Sara Harris
Justin Raines
Gunsel Ozcan
Curtis Spiker
Brock Shriver
Matthew Crawford
2008
Thomas Czeh
Brock Everline
Paul Foley
Diana Franklin
Ian Salmon
Lance Sincavage
Curtis Spiker
Michael Raines
L'Oreal Threat
Siobhan Wilcock
2007
Shannon Cameron
Chris Grimsley
Ian Salmon
Joseph Stovall
2006
Terry Apple
Shannon Cameron
Gibb Cockrum
Chris Grimsley
Frank Lancaster
Molly Ness
David Rosenblatt
2005
Dan Andrews
Terry Apple
Greyson Burke
Erika Eberly
David Greenwood
Alison Isaacs-Dunn
Jeremy Kaler
Jessica Keiper
Frank Lancaster
Molly Ness
Rene Parks
Dyana Williams
2004
Dan Andrews
Greyson Burke
Mike Delaney
Erika Eberly
David Greenwood
Stacie Haselberger
Alison Isaacs-Dunn
Jeremy Kaler
Jessica Keiper
Jessica Keyser
Frank Lancaster
Rene Parks
Jenna Thrasher
Dyana Williams
Ben Witmer
Dennis Wright
2003
Beth Bicker
Beth Bohlander
Thomas Britner
Jason Burke
Dustin Davis
Brendon LaBuz
Ian Salmon
Jenna Thrasher
Paula Vroman
Ben Witmer
Dennis Wright
Honors Convocation Award Winners
2015 - Katherine Smith
2014 – Sakinah Stewart
2012 – Elliot Weidow
2011 – Preshus Mary Plummer
2010 – Lance Sincavage
2009 – Thomas Czeh
2007 – Molly O'Bryen Ness
2006 – Terry Lee Apple, Jr.
2005 – Alison Isaacs-Dunn
2004 – Jenna Leigh Thrasher
2003 – Dustin Paul Davis
2001 – Steven Grant Weimer
1998 – Paul Matthew Gaither
1996 – Sara Rachel Chant
1995 – Mary C. Crable
1993 – John Feaster
1991 – Jason Fuller
1990 – Peter Viles
1989 – Sean McCaney
1985 – Kurt Lemmert
1983 – Janet Beth Coleman
1980 – Richard W. Andrews
1977 – Spencer Schweinhart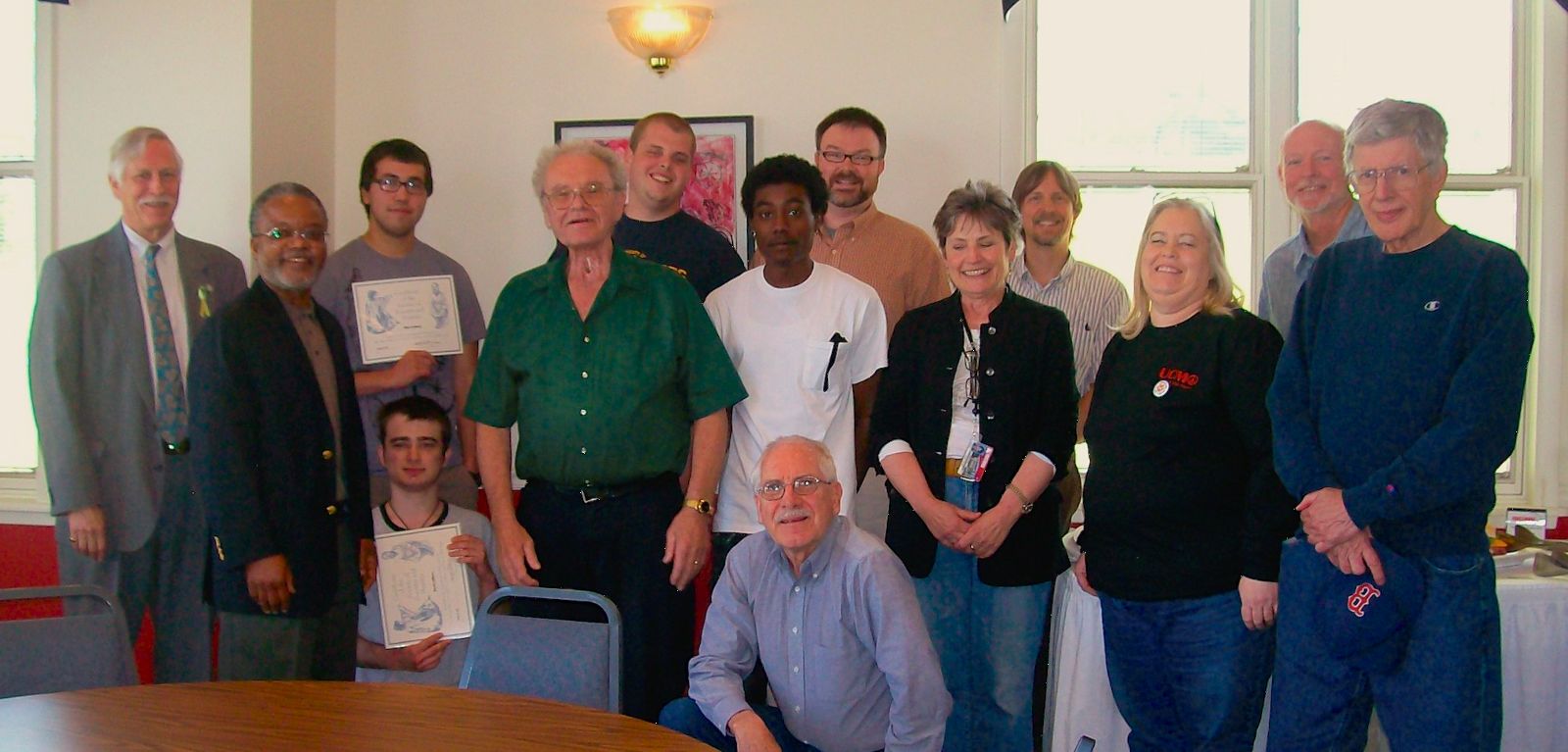 Pictured: 2011 certificate recipients Elliot Weidow (back row, 2nd from left), Casey Cherneski (back row, 3rd from left), and David Gilliam (front row, 2nd from left),  along with Philosophy faculty and a fellow student, Derrick Barnes.