Frostburg State University Celebrates Class of 2023 Grads at 162nd Commencement
May 8, 2023 8:00 AM
Frostburg State University will celebrate the achievements of its spring 2023 graduating class at the 162nd Commencement scheduled for Saturday, May 20, during two ceremonies in the Cordts Physical Education Center Main Arena.
FSU President Dr. Ronald H. Nowaczyk will confer degrees and present diplomas to the graduates of the Colleges of Liberal Arts and Sciences, Business and Education.
The College of Liberal Arts and Sciences ceremony will start at 9:30 a.m. and will feature student speaker, Savannah Kent. The Colleges of Business and Education ceremony will begin at 2:00 p.m. featuring student speakers Elias Baroudi, College of Business, and Jalon Sommers, College of Education.
Kent, of Edgewood, Md., graduates with a bachelor's degree in Liberal Studies with a concentration in Visual Arts. She has taken a rigorous academic load, including honors coursework, consistently making the Dean's List at FSU. Kent is very interested in social sciences, art and photography and had the opportunity to work with FSU's social media marketing team as an event photographer for the past three years. She was active in several organizations across campus including the Black Student Alliance and the National Council of Negro Women. Kent was selected for the Sloop Leadership Institute and for participation in the ECHOSTARS program. "While I am always proud of our FSU Honors students, I am particularly impressed by Savannah's tenacity, ability to take initiative and willingness to let her academic interests and passion guide her future trajectory," says Kara Rogers Thomas, Director of FSU Honors Program and Professor of Sociology. Kent currently operates her own freelance photography business.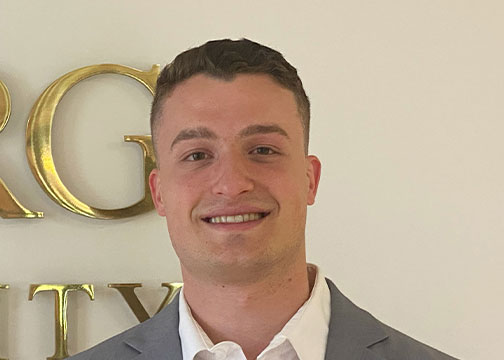 Baroudi, of Frederick, Md., graduates with a bachelor's degree in Business Administration with a concentration in Finance. While at Frostburg, Baroudi always took his academics very seriously consistently striving for excellence, making the Dean's List every semester at FSU. He was a member of several highly selective national honor societies and served as a Resident Assistant and vice president of finance for the Residence Hall Association. "Having had the privilege of having Elias in several of my finance courses and as an advisee/mentee, I can state that he is an exceptional student and human being," recalled Dr. Thuong Harvison, finance department faculty member. "He can be counted on to come to class well-prepared and ready to participate with output that exceeds my expectations." After graduation, Baroudi has plans to work for Textron Systems, an aerospace and defense development and manufacturing firm and Fortune 500 company based in Baltimore.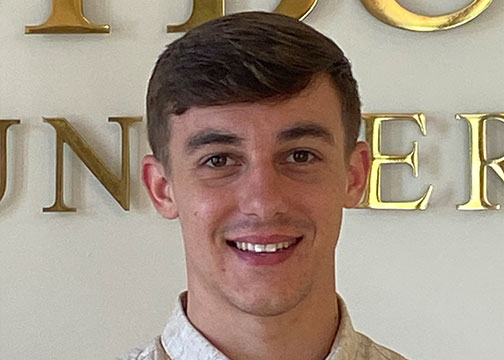 Sommers, of Salisbury, Pa., graduates with a bachelor's degree in Elementary/Middle Education. Throughout his time at FSU, Sommers has maintained excellent grades, also making the Dean's List every semester. He gained invaluable teaching experience serving as a teacher apprentice, teacher assistant and most recently a teacher intern. During Sommers' internships he had the opportunity to create and teach lessons in English Language Arts and Figurative Language. He was a Teacher of Promise nominee in 2023 as well as the recipient of the Hattie M. Strong Scholarship and the McKaig Scholarship. Sommers was also a member of the National Honor Society of Leadership and Success at FSU. "Jalon consistently demonstrates strong knowledge, skills and disposition," says Dr. Jodi Welsch, FSU professor in the Educational Professions Department. "As a student who was homeschooled and comes from a very large family, his perspectives on education and school culture are very unique, and I believe that he embodies the qualities of an effective beginning teacher." 
Dr. Traki L. Taylor, Provost; Dr. Michael Mathias, dean of the College of Liberal Arts and Sciences; Dr. Sudhir Singh, dean of the College of Business; and Dr. Boyce Williams, dean of the College of Education will present candidates for degrees.
Tickets are required to attend the 162nd Commencement. For more information, visit the Frostburg Commencement website (http://www.frostburg.edu/events/commencement). The ceremony will also be streamed live online. For the livestream link, visit the Frostburg State University home page (http://www.frostburg.edu/) on the day of commencement.