"Bobcat Virtual Sellout" Raises Funds and Spirits
Jan 4, 2021 3:15 AM
By Ty DeMartino '90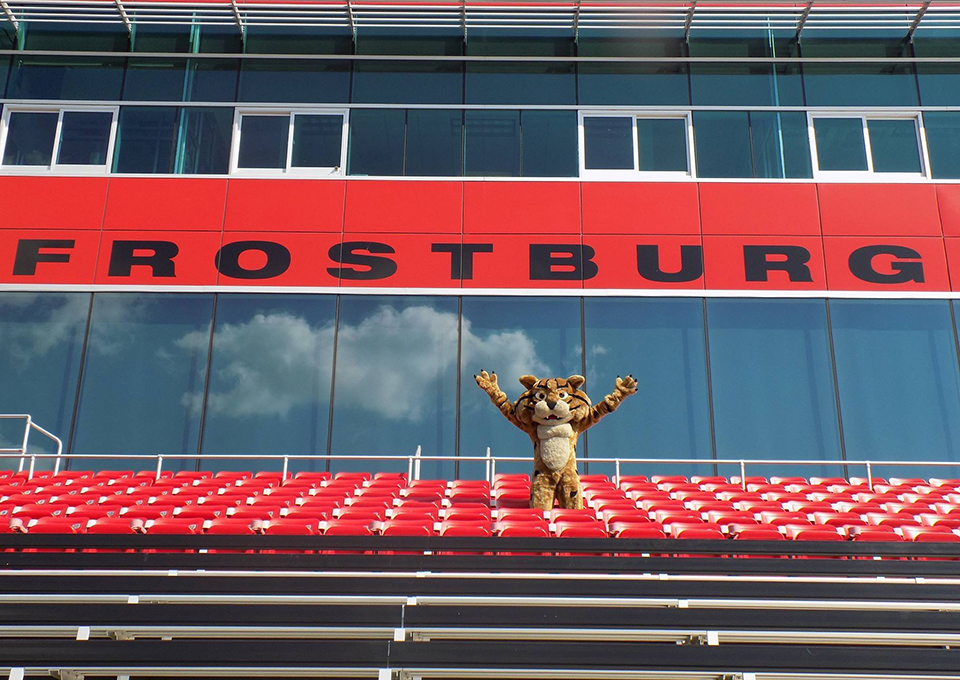 When COVID postponed and cancelled athletic games at Frostburg State University this past fall, the FSU sports program took a hit – both in fundraising and morale. But, as everyone knows, you can't keep a good Bobcat down.
FSU's Associate Athletic Director for External Relations Guy Robertson worked with Director of Annual Giving Kathleen Breighner to create a way to keep the competitive Frostburg spirit alive with a "Bobcat Virtual Sellout." The online campaign was a way to virtually sell out 2,500 seats from Bobcat Stadium to Bob Wells Field and show support for the 600-plus FSU student-athletes who were forced to sit out the season.
The call quickly went out and Bobcat fans, parents and alumni responded overwhelmingly, with the month-long campaign raising more than $46,000 from 660 donors.
Sports teams took their competitive spirit from the courts and the fields to the online arena when a contest was introduced. FSU athletic teams would compete against one another in fundraising. Each was presented with an individual goal. The top team to surpass its goal by the highest percentage would receive an additional $1,000 to its fund, generously donated by FSU alum Russ Younkers '68 and his wife, Penny.
The winning team was Bobcat Baseball, reaching 209 percent of its goal, followed by Women's Basketball at 191 percent and Softball with 152 percent.
The seats may have remained physically empty this fall, but the Bobcat spirit was thriving and fans were cheering and supporting their favorite teams from afar.
"We owe a great deal of thanks to our student-athletes and coaches," says Breighner. "Their advocacy and excitement for their teams are what made this campaign a huge success."
For more information on how you can support FSU Athletics, visit the Foundation web site and click on "Make a Gift."