FROM THE PRESIDENT
---
It was just one year ago …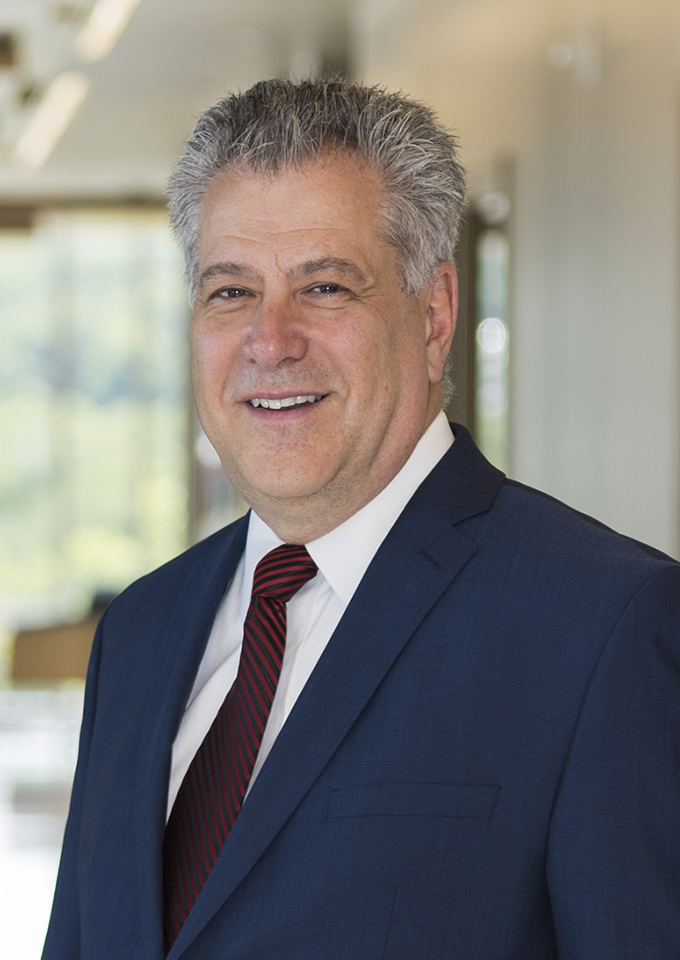 It was just one year ago that all of us began making changes and adjusting our daily and future plans in response to the global COVD-19 pandemic. Today, many of us have experienced loss — both personal and professional. Yet, as we are about to reach our second spring facing this crisis, there is reason to be hopeful. Vaccinations have begun, with about 15 percent of the country receiving at least a first dose. The rollout is slower than any of us would like, but let's hope projections to have enough vaccines for adults by the end of May are met.
For the University, this year has been one of challenges and opportunities. We were one of the few universities in the mid-Atlantic region that was able to provide our students with the choice to attend school in a socially distanced, yet in-person, residential setting or completely online. Being able to offer that option was the result of the institution's enormous effort — an effort that included critical and extensive efforts by our staff and faculty in addressing the hundreds of issues the pandemic poses, as well as an engaged student body that heard, listened and responded to the need to change behaviors and actions. I am so thankful to everyone who had a part in — and continues to tackle — the issues of running such a complex institution during a global pandemic.
I'd be remiss if I didn't mention the special role alumni and friends of the institution have played in helping us bridge a crisis that has taken a toll on all of us — not just physically and mentally, but financially and strategically. In particular, alumni were called on early to support emergency crisis funding for our students. And they responded. Their understanding that no matter how this was affecting their own lives, thousands of students were facing struggles themselves. And they stepped in to help.
You'll notice that this is the first-ever version of Profile that is entirely — and only — online. It is part of our continuing evolution in outreach to alumni and friends — a step taken in response to the challenge of communicating cost-effectively in a crisis. Print issues of Profile will resume in the future, yet with improved online access as well.
There is much we have learned in this past year:
Too many students still do not have easy access to computers or broadband internet, and the pandemic reduced access to outlets — like libraries and places with public internet — they use to fill the gaps.
Most of our previous online classes had been asynchronous, meaning students accessed class content on their own schedules. But we're finding out that synchronous — or real-time — online interactions can provide a more valuable connection with faculty and fellow students that many of our students desire and need.
We still see great value in the residential college experience — and that will continue to be a large part of our higher education model. We plan to return to a fully residential campus this fall. Yet, technology must play a greater role in how we deliver educational opportunities, not just in our fully online programs, but in our in-person offerings as well.
And speaking of in-person offerings, we are developing plans to catch up on the missed commencements once we are able to gather again in large groups. Any student who missed walking to pick up their diplomas over the past year will be invited back to participate.
There have been valuable lessons for higher education from this past year. Even if we must continue to make accommodations to the virus, we will take what we learned, improve our educational and support services and continue transforming our students' lives.


Ronald Nowaczyk, Ph.D.
President