Shop at PAWS Pantry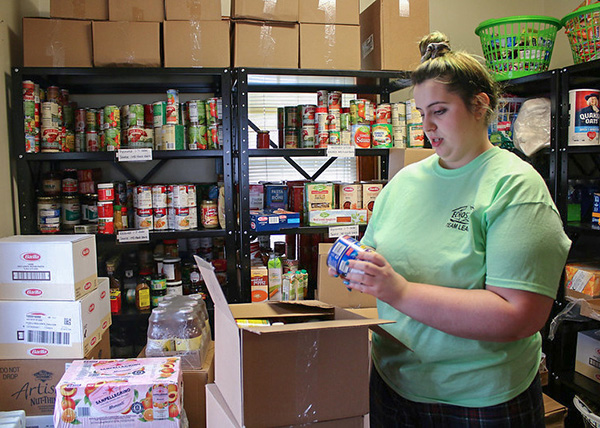 The PAWS Pantry is open and available to all students. Students will complete a brief survey, and paperwork to register as a pantry member during their first visit. During regular hours, students may come to the pantry and shop from our selection of non-perishable foods and hygiene products (when available).
Vision The PAWS Pantry envisions a healthy campus community without barriers in the pursuit of personal and educational achievement.
Mission The PAWS Pantry at Frostburg State University provides food and basic necessities to FSU students at no cost. The Pantry aims to decrease the impact that food insecurity has on the academic success of our students through hunger alleviation and increased education in the areas of personal budgeting, nutrition, and wellness.
UPDATED LIABILITY FORM:
PAWS Pantry recently updated our
Intake and Liability Waiver
.
All customers (new and returning)
will need to complete this form before using the pantry.
FAQs
Do I need to visit the pantry every week to stay a customer? No, come when you need to. Once a year, every week, or now and again.
Is the pantry anonymous? Yes. You will be given a numeric identifier for tracking purposes so your name and information are never used in any reporting.
Customers who are showing symptoms of COVID-19, have been exposed to the virus, or have been instructed to self-isolate SHOULD NOT visit the pantry for any reason.
Instead, send a request to PAWSPantry@frostburg.edu as soon as you are aware of your situation to set up a delivery. More details about how the delivery will work will be sent to you upon your request. This is not an open service!
As we are working with limited staff, we ask that only those who have been exposed to the virus, have been informed to self-quarantine and/or are symptomatic use this option. More info about FSU's COVID Response