Student Government Association
All students are represented by the two branches of the Student Government Association: the Executive Council and the Senate. The SGA develops and administers student self-government policies, provides many services to students, communicates with faculty and administration and decides how the student activity fees will be spent. Students from all undergraduate classes are encouraged to run for office in SGA and participate in shaping the future of the University.

Elections
SGA Senators are elected in the Spring term for the following academic year. The process begins in February of each year. Each elected senator serves a one year term. In order to run for election to the Senate, a student must have a cumulative GPA of 2.7 and be a current, full-time student at Frostburg State University. Candidates must run according to their constituency: On-Campus, Off-Campus or At-Large, and must have a petition form signed by 50 of those constituents to have their name placed on the ballot.
Funding
SGA also offers event funding to recognized student organizations. To be considered for event funding, you must fill out the SGA Event Funding Form, found on the SGA's page on Bobcat Connect. All event funding requests must be submitted AT LEAST 3 WEEKS PRIOR to your event. When you submit your request on Bobcat Connect, you will receive an email advising you of the time/date of your Senate Finance Hearing and the SGA Meeting when your request will be voted on. Your request will not be approved until your organization has met with the Senate Finance Committee and the SGA Senate has voted on the recommendations of the Finance Committee.
Saferide Program 
The Saferide program, an initiative of the Student Government Association, offers a safe alternative to the students of Frostburg State University on Thursday, Friday and Saturday evenings. Saferide, a student-operated program, is free to all students. It offers various employment opportunities to the students of FSU as well as offers FSU-recognized organizations the opportunity to earn some money by volunteering for the program.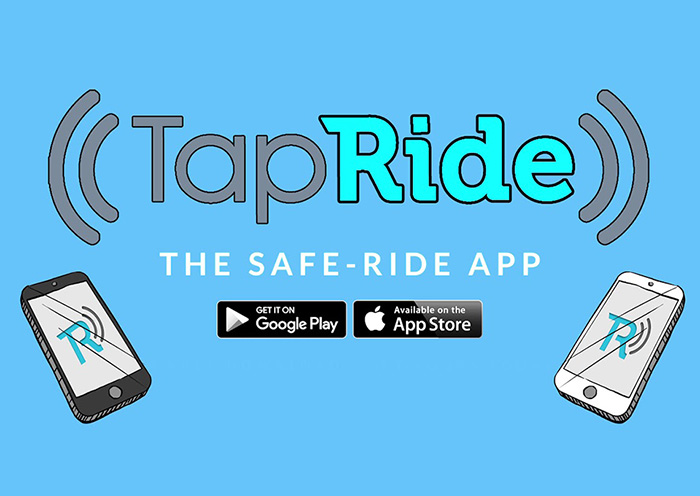 Saferide is just a tap away!  Download the TapRide app today! Use the app to request your ride and to receive notifications when your driver arrives!