Administrator Highlight: Dr. Artie Lee Travis
Jul 14, 2020 10:00 AM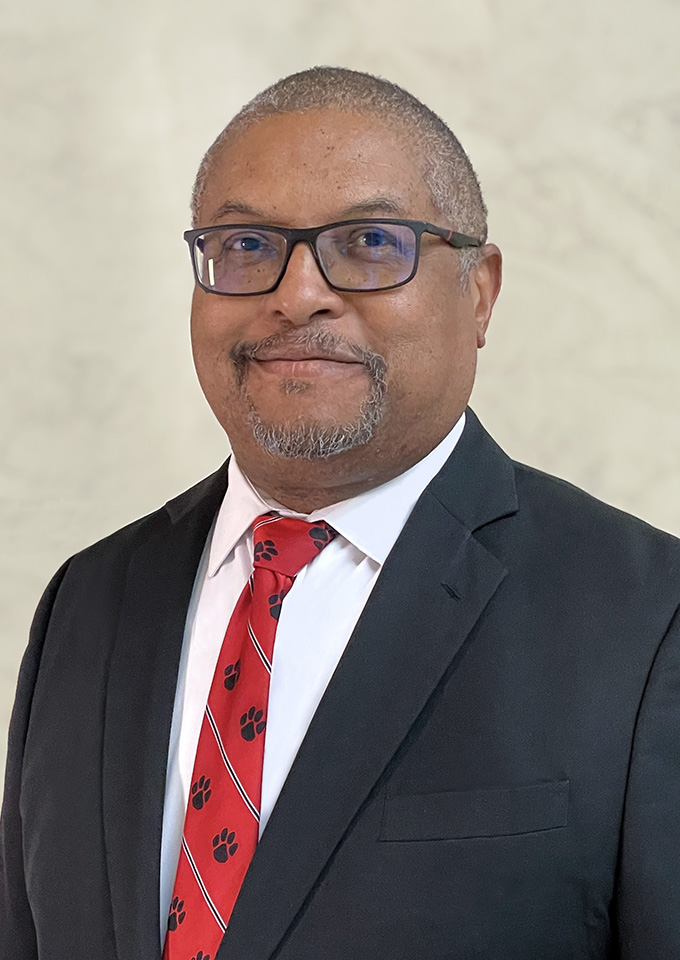 It has been quite the first semester for Dr. Artie Lee Travis, FSU's newly appointed Vice President of Student Affairs. Dr. Travis has seamlessly fit into his new role and has had to undergo many tests and trials in his short time with the university. From a racist video that was put on the Internet by a student to the death of another to the fallout and eventual closure of the university due to the Corona Virus: Dr. Travis is still here, still standing, and always comes into the Office of Student Affairs every day donning his famous cowboy hat and eager to see what he can accomplish.
Throughout all that has been thrown at him this semester, he continues to devote himself to creating an inclusive environment where all students can have their voices heard and issues addressed. Dr. Travis meets with student all throughout every week and whenever a student is in the office that he doesn't know, he makes it a point to get to know them and for them to know who he is and how he can help them. To ensure that students voices are being heard, Dr. Travis has enlisted the help of CSDEI Intern Tyler Bauer and President's Leadership Circle Honoree Deion Okonkwo to organize "fireside chat" dinners with students to hear their concerns. One of the chief messages that Dr. Travis ensures to echo to the diverse groups of students at each dinner is that if they want to be included, they need to include people who are different from them. Dr. Travis always prompts the students at the end of each dinner to bring someone who is different from themselves to the next one.
Dr. Travis served in the US Army before enrolling in college. He received his Bachelor of Arts Degree in Political Science and Government from Western Illinois University in 1979 as well as his Master's from the same institution in Political Science with a Concentration Public Administration in 1982. Dr. Travis would later go on to earn his Doctorate in Higher Education Administration from the University of South Carolina in 1996. He has been working in higher education since 1981 and most recently served as the Vice President for Student Affairs at Bowie State University for over 13 years. Dr. Travis is also a Brother of Phi Beta Sigma Fraternity Inc.
After serving 13 years as the Vice President for Student Affairs at BSU, Dr. Travis felt it necessary to transition to a new role during a transition in university leadership and following the departure of several others at the senior level at Bowie. After working with such juggernauts in FSU's history such as Dr. Alice R. Manicur and Dr. Thomas Bowling, being able to see the immense diversity in FSU's student body, a strong student affairs staff that places and emphasis on the wellbeing and development of students and a transformational university president: Dr. Travis jumped at the opportunity to throw his hat in the ring when the opportunity presented itself and on January 8th, 2020, Dr Travis was named the new Vice President for Student Affairs at FSU.
Dr. Travis has big plans for FSU. His goals are to take advantage of the strengths already present on campus including our diverse student body which he hopes we can move more toward providing an inclusive environment for while also creating more opportunities to celebrate the community which our students live in, both on and off campus. He wants to ensure that our graduates are better equipped and ready for the world they enter after FSU as well as prepare students to be servant leaders and productive citizens in the world at large. Dr. Travis also wants to uplift every division in Student Affairs to ensure that every division can provide the support our students need.
Dr. Travis aims to assist FSU in celebrating how powerful uniqueness can be as well as work on how the university can help FSU students enjoy living in this community of scholars and being ready to enter a world where respecting and appreciating different experiences can transform how we live, work, and play.
One quote Dr. Travis lives by is "You've got to help somebody along the way, or your living will be in vain." He cites the 2 Million estimated Africans that died during the Middle Passage, Francine Bruce Travis (his wife), Barack Obama, Lee Oliver (his Grandfather), and Rose Mary Oliver (his Mother) as well as Malcolm X, Martin Luther King Jr., and Bobby Kennedy as his heroes.