Student Organizations
The Center for Student Diversity, Equity and Inclusion (CSDEI) provides advising, consultation and resources for student social identity groups' organizations. These organizations represent and address the needs of these social identity groups and endeavors to contribute to the cultural enrichment of the campus community through programs and lectures. Through this effort, we hope to help students understand the cultures and heritages of student social identity groups other than their other. All of the organizations' activities, programs and membership are open to the entire student body.
FSU Student Identity Group Organizations
African American Studies Society
African Student Association
Black Student Alliance
Caribbean Student Association
Chinese Culture Club
Ethiopian Student Association
Hillel
Indian and South Asian Students Association
Japanese Cultural Club
Latin American Student Organization
Muslim Student Association
NAACP College Chapter
National Pan-Hellenic Council (NPHC)
NCNW (National Council of Negro Women)
SPECTRUM (GLBTQ)
Students for Women's Issues
Unified Voices Under God's Dominion Gospel Choir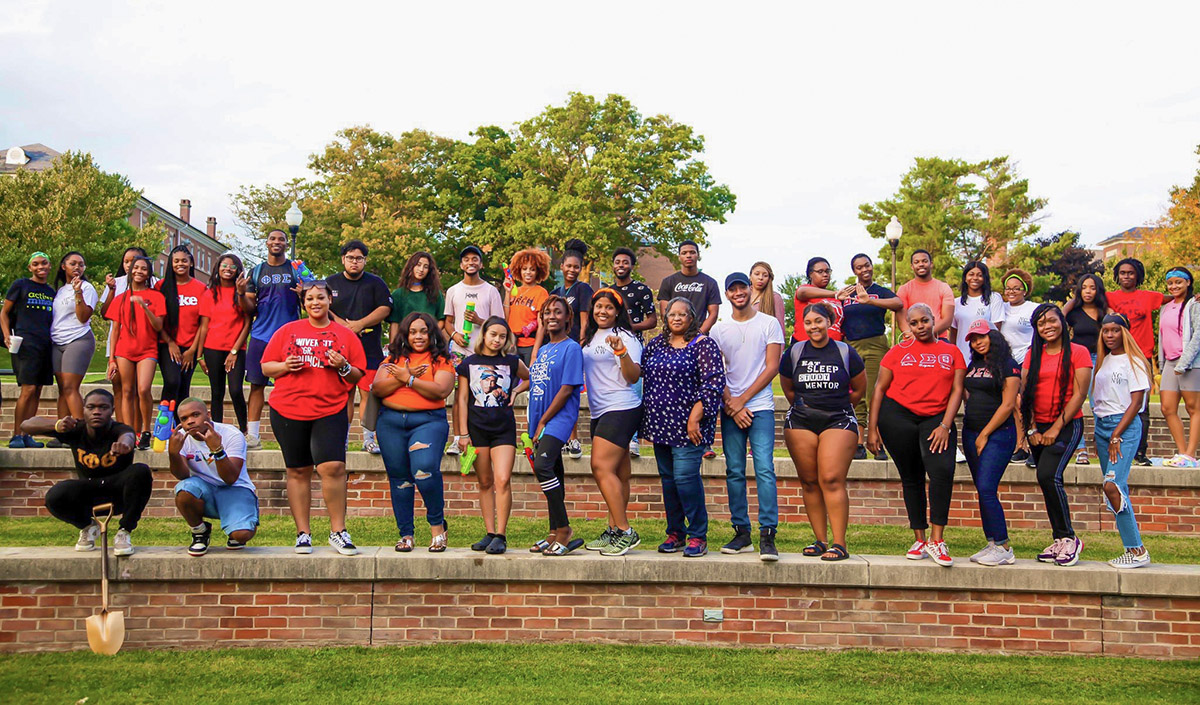 Student organization leaders at the 2019 NCNW Field Day
The ODEI also provides consultation and support to all student organizations desiring to address issues of diversity, equity and inclusion in their programming efforts. For a complete list of student organizations, please refer to Bobcat Connect.
Office of Diversity, Equity and Inclusion
116 Hitchins Admin Bldg
Frostburg State University
Frostburg, MD 21532


301-687-4050
McKenna Booker, Program Management Specialist


mbooker@frostburg.edu
Robin Wynder, Assistant VP of Student Affairs


rwynder@frostburg.edu