New Contingent Employee Orientation
Welcome to FSU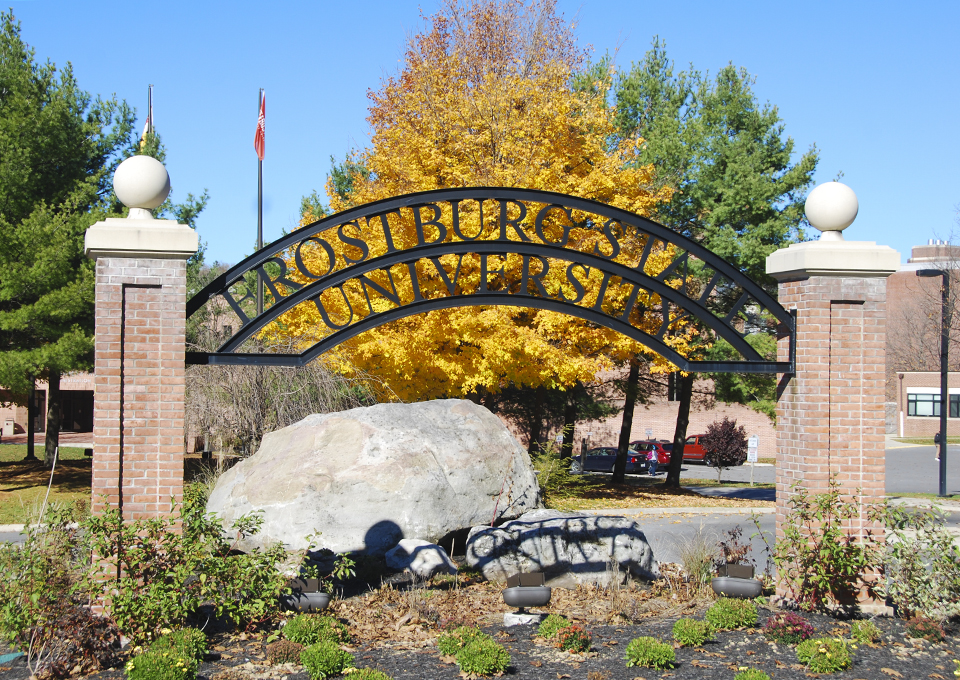 It's exciting to welcome new members to the FSU family because you bring new inspiration to our campus through your ideas, initiatives and enthusiasm. We hope you'll share this inspiration, and recognize the opportunity to learn from your colleagues through collaboration and mentorship.
Instructions for New Contingent Employee Orientation
The following is a list of resources to help you navigate the process of becoming a new employee at Frostburg State. Please choose your status to get the appropriate forms necessary.
Contingent I Employees


All new employees are required to complete the following forms. Please note that some of the forms must be printed, completed, and submitted to the Office of Human Resources. Some of the forms are interactive and can be completed and submitted online. New employees cannot be added to the Payroll until we receive ALL of the forms indicated here.

Print and Return

 

Return completed forms to:
Frostburg State University
Office of Human Resources
101 Braddock Road
Frostburg, MD 21532-2303
Contingent II Employees


Prior to, or on your first day of employment, all Contingent II employees must meet with the Benefits Manager to review and enroll in your employee benefits if applicable. To schedule an appointment with the Benefits Manager, call (301) 687-4398 or send an email to benefits@frostburg.edu.

All new employees are required to complete the following forms. Please note that some of the forms must be printed, completed, and submitted to the Office of Human Resources. Some of the forms are interactive and can be completed and submitted online. New employees cannot be added to the Payroll until we receive ALL of the forms indicated here.

Print and Return

 

Return completed forms to:
Frostburg State University
Office of Human Resources
101 Braddock Road
Frostburg, MD 21532-2303

Complete Online

 

In addition to the printed forms, please bring the following applicable items when meeting with the Benefits Manager:

Signed copy of Appointment letter
Copy of certified marriage certificate (if applicable)
Children's birth certificates (if applicable)

---

Health Insurance

Contingent II employees are eligible to participate in the State of Maryland Health Plans. Subsidized coverage is offered to employees who meet the Affordable Care Act Guidelines and will work 30 hours or more per week on contracts for more than 90 days.

If you want health benefits, you must enroll within the first 60 days of employment. After enrolling, you and your dependents are locked into the selected benefits for the remainder of the plan year. If you do not enroll within the first 60 days of employment, you will not have access to benefits until Open Enrollment.

Bring your completed benefits packet and all specified information with you on your first day of orientation. Please complete all forms in black ink.

Health Benefits Overview

 

Health Benefits Forms

Health Care/Optional Benefits Websites

Medical Plans
Dental Plans
Prescription Plan
Other

---

Supplemental Retirement Options

There are three vendors to choose from; all offer pre-tax and post-tax options. Retirement enrollment is optional.

 

---

Other Benefits

MD State Employee Credit Union/SECU
Tuition Remission - available for employee only for courses taken at FSU only; allows up to 8 credit hours per semester.
Leave

5 days of annual leave
8 holidays
3 sick days
Jury duty
Administrative leave for emergency closures when granted to regular employees



---

First Day Resources

Permits and IDs
Adjunct Employees


All new employees are required to complete the following forms. Please note that some of the forms must be printed, completed, and submitted to the Office of Human Resources. Some of the forms are interactive and can be completed and submitted online. New employees cannot be added to the Payroll until we receive ALL of the forms indicated here.

Print and Return

Please provide a copy of your official transcripts

 

Return completed forms to:
Frostburg State University
Office of Human Resources
101 Braddock Road
Frostburg, MD 21532-2303

---

First Day Resources

Permits and IDs