Messaging Following Anticipated Approval of Marijuana Legalization in MD
Nov 10, 2022 4:00 PM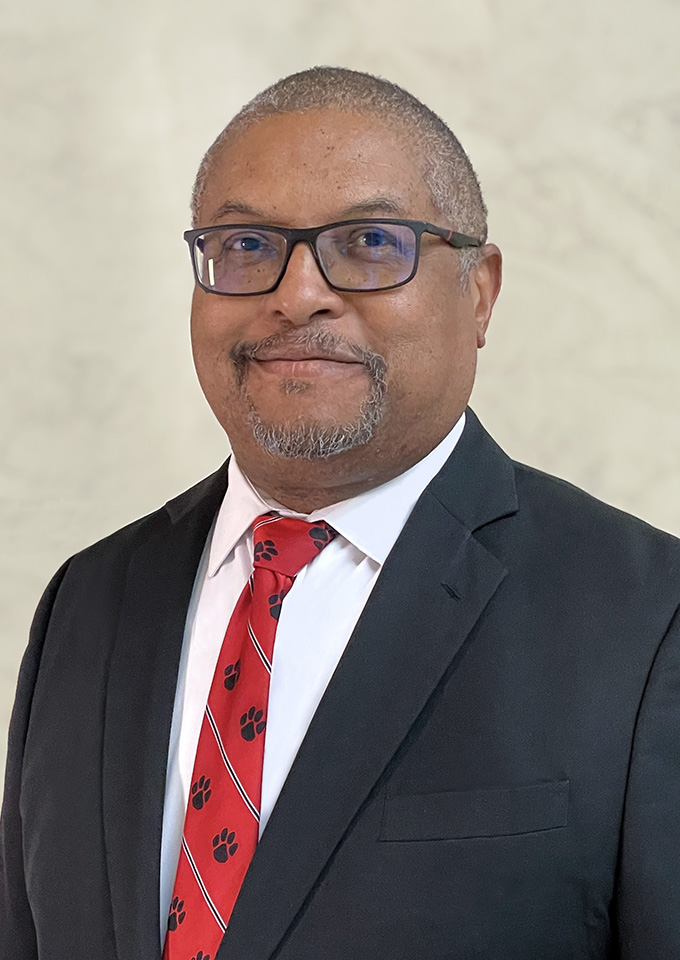 Dear Bobcat Nation:
This was a very exciting week in the exercise of democracy in the United States. Maryland residents made choices for elected officials and answered other important questions that will be decided and determined by our state lawmakers. One item that received overwhelming support by voters was question Number 4 – the Marijuana Legalization Amendment. While this issue will be determined by state lawmakers, I encourage you to keep an eye on what's going on, call the SAFE Office for updates and be on the lookout for a possible Times Talk on the issue this Spring. 
It is incumbent on this office to remind our campus community of the impact that it may or may not have on your daily activities as a student at this University where scholars are engaged, and excellence is always sought. 
While Maryland residents voted for marijuana (cannabis) to be legalized, our students should be aware of the details of the Maryland law, as well as campus policies and federal laws related to possession and consumption of the drug.  
The Drug-Free Schools and Communities Act of 1989 is clear about university compliance. The Drug-Free Schools and Communities Act requires that each institution distribute the following in writing to all students and employees annually. It is illegal for anyone (regardless of age) to have or use marijuana on campus in any form, even with a prescription. 
The Drug-Free Schools and Communities Act, as part of the reauthorization of the Higher Education Act, requires all institutions of higher education to comply with these federal mandates or risk losing federal funding – including student loans. 
Please be advised that underage marijuana usage (under 21) remains illegal and is subject to Maryland laws, sanctions and fines. Possession of small amounts of cannabis becomes a civil offense on January 1, 2023, punishable by a $100 fine for up to 1.5 ounces, or $250 for more than 1.5 ounces and up to 2.5 ounces. Legalization for up to 1.5 ounces would not take effect until July 1, 2023. Possession of more than 2.5 ounces will be punishable by up to six months in jail or a fine of up to $1,000. 
Standards of conduct clearly prohibit, at a minimum, the unlawful possession, use, or distribution of illicit drugs and alcohol on school property, or as part of any school activities for employees (Policy) or students (Code of Conduct); Being under the influence of marijuana is a violation of the FSU drug policy and will result in student conduct sanctions and processes. Using marijuana in any form (smoking, eating or vaping) isn't allowed in public places. Smoking and vaping are also in violation of the university's smoke-free campus policy. 
www.frostburg.edu/administration/policies/_files/pdfs/fsupolicy/1_009.pdf 
www.frostburg.edu/about-frostburg/student-affairs/_files/pdfs/policystatements.pdf 
College students typically overestimate the amount of alcohol and or drug use on campus. According to the Maryland College Survey, 74 % of FSU students have not used marijuana in the past year. When asked how often they used marijuana in the past thirty days, eighty percent of FSU students reported not using the drug during this period. For students who choose to use marijuana, please consider the following facts: 
Impaired driving crashes have increased significantly in other states who have legalized marijuana. 

It's illegal to take marijuana products out of the state. 

Outdoor recreational facilities have legal rights to fine students who may be in violation of business policy regarding marijuana. 

Marijuana is not cheap. The national average price of marijuana per ounce is $326.00. (District of Columbia being the most expensive) 

Maryland College Survey found a statistically significant association between using cannabis in academic contexts and GPA/skipping class.

 

Marijuana is associated with gun violence, homicide and reckless endangerment more than any other illicit drug. 
If you have any concerns about a friend or classmate, feel free to contact our SAFE Office in Pullen Hall, Room 109. The office provides free screenings, assessments, interventions and other recovery services. If you need any support that would be beneficial from our CAPS Office, please call the office at 301.687.4234. For more information regarding marijuana use and abuse please see the file: Marijuana. Legal but wait... 
All in all, we want to keep you informed, engaged and be transparent. 
Bobcat Pride 
Dr. Artie Lee Travis
Vice President for Student Affairs
Frostburg State University
101 Braddock Road
Frostburg, MD 21532-2303
Phone: 301.687.4311
FAX: 301.687.4937
altravis@frostburg.edu
Additional Information: