FRATERNITY AND SORORITY LIFE ALUMNI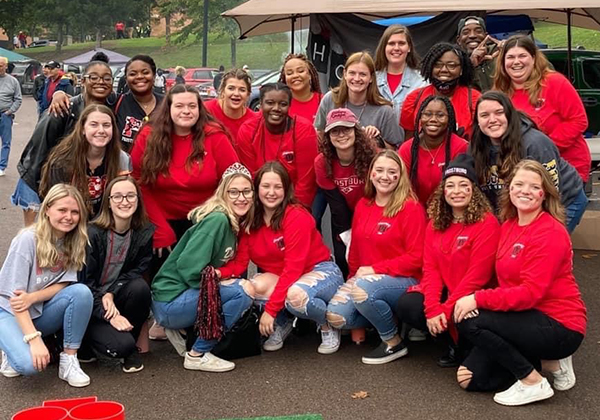 Frostburg State University has many fraternity and sorority alumni, stretching back to graduates from the early 1960s with Sigma Tau Gamma. Today, our alumni are actively engaged in mentoring current collegians, members of Advisory Boards, and members on their National Council, Foundation Boards, or District, Regional, or Collegiate Directors.

Each year we actively work to develop and implement programs and services for our current registered chapters as well as their alumna. If you have any ideas or suggestions, contact Jamie Winters, Assistant Director of Fraternity and Sorority Life.

Alumni can support Fraternity and Sorority Life at FSU by designating a financial gift to the Fraternity and Sorority Life Fund. Contact the FSU Foundation, Inc. at 301-687-4493 for more information.