Planning a Fraternity or Sorority Event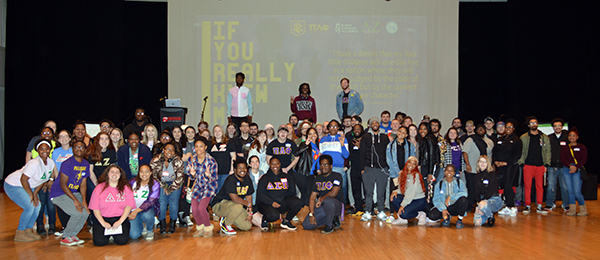 Identify the goal/outcome of your event
Think about SMART goals. Are your event goals specific, measurable, achievable, relevant, and time-based?
Who is your target audience?
Having an in-depth and thorough knowledge of your target audience has an impact on your advertising and customer experience. Speak directly to people, tell them the details they want and need to hear to convince them that they want your learn more about your event or organization.
Risk Management
Complete 

Risk Management Packet

 and submit to the Assistant Director of Fraternity and Sorority Life.  
What are the risks of the event, allergies, is security needed?
Is the event production on campus? Develop a  Production Schedule

 
Reserve a room or an on-campus or off-campus location for your event  
Develop a budget for your event
Apply for funding through Student Government Association who offers event funding to recognized student organizations. To be considered for event funding, you must submit a completed  SGA Event Funding Form , found on the SGA's page on Bobcat Connect. All event funding requests must be submitted AT LEAST 3 WEEKS PRIOR to your event. When you submit your request on  Bobcat Connect, you will receive an email advising you of the time/date of your Senate Finance Hearing and the SGA meeting when your request will be voted on. Your request will not be approved until your organization has met with the Senate Finance Committee and the SGA Senate has voted on the recommendations of the Finance Committee.
Do you need on-campus  catering?
Contact  Chartwells Catering to develop a menu that fits your budget.
Will this be a ticketed event?  
Brand and advertise your open event
Is the event open to the public?

Create an ad campaign

 

Advertise your event on FSU's online calendar

Submit your events to  events.frostburg.edu

 to publish your event on FSU's online calendar. Remember to tag events with 

#

frostburgfsl 

to make them appear on FSU's Fraternity and Sorority Life pages.

 

Multiple select event types:

 Fraternity and Sorority Life, Student Activities 

(if the event is open to the public), 

Student Organizations

 

Select Department:

 Student and Community Involvement

 

Group:

 Select all organizations hosting the event

 


Advertise your event on social media

Create and post a digital signage advertisement

Post flyers or posters around campus