Student Organizations
Marketing Club
The FSU Marketing Club aims to bring real world learning to club students.  The club has been actively involving in attending advertising conference at NYC and American Marketing Association's job workshop in Baltimore, successfully hosting annual marketing showcase event, fundraising and Charity events.  The marketing club is open to students of all majors.  Please join in the club to explore the fun world of marketing.
FSU Marketing Club Shows That They Can Compete in Today's Business World
For additional information, please contact:
Dr. Lilly Ye, Advisor
Framptom Hall 331
Office: 301.687.4258
lye@frostburg.edu

Finance Club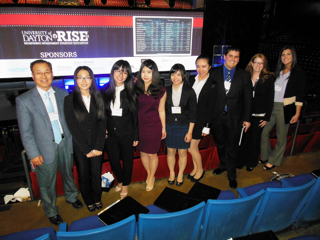 The mission of the FSU Finance Club is to assist in the professional, educational, and social development of the college students interested in finance, banking, and investment. The Finance Club encourages interaction between business executives, faculty, and students of business and finance.
For additional information, please contact:
Dr. Ali Ashraf, Advisor
Framptom Hall 325
Office: 301.687.4046
aashraf@frostburg.edu