Bachelor of Science in Health Science
Prepare for the demands of a fast-growing industry with a Health Science degree.
This broad-based degree prepares you for a wide range of healthcare careers. From hospitals and community agencies, to private practice and research, you'll learn to apply your knowledge in a variety of settings in a high-demand industry. Through your choice of class selection, our program is completely customizable to your career goals.

Because Health Science is an interdisciplinary major, you'll study concepts across the natural and behavioral sciences to build a strong foundation of core concepts. Prepare for graduate or professional schools in a variety of health-centered fields, like medicine, dentistry, pharmacy, optometry and veterinary medicine with a Health Science degree.
What You Will Learn
Frostburg State University's Health Science program was uniquely created to offer you an alternative to the traditional biology or chemistry degrees that students use to prepare for health-related graduate or professional schools.
FSU's program combines rigorous core coursework with a selection of natural, behavioral and health science electives so you can tailor your degree to your personal career goals.
Excel in a program designed to prepare you for advanced studies.
Select your courses in this interdisciplinary program to meet the prerequisites required by your professional school or schools of interest.
---
Beyond the Classroom
In addition to coursework, you'll have a variety of ways to build your skill set and resume.
Take part in independent study projects supervised by experienced faculty and present your findings at the annual Undergraduate Research Symposium.
Access modern science laboratory facilities and hands-on models to support classroom learning.
Join one of FSU's many student organizations including the Pre-Professional Medical Society, Student Members of the American Chemical Society, Beta Beta Beta National Biological Society and Gamma Sigma Epsilon National Chemistry Honor Society.
Work with experienced faculty with unique and varied research interests who can help your determine and prepare for your healthcare career.
---
Facilities
At Frostburg State, you'll have access to modern science laboratory facilities and models. FSU's Compton Science Center is a state-of-the art facility featuring a variety of classrooms and labs. In addition, our newest academic building, the Education and Health Sciences Center, is scheduled to open in fall 2022. This new building will provide technologically based classrooms and state-of-the-art learning environments.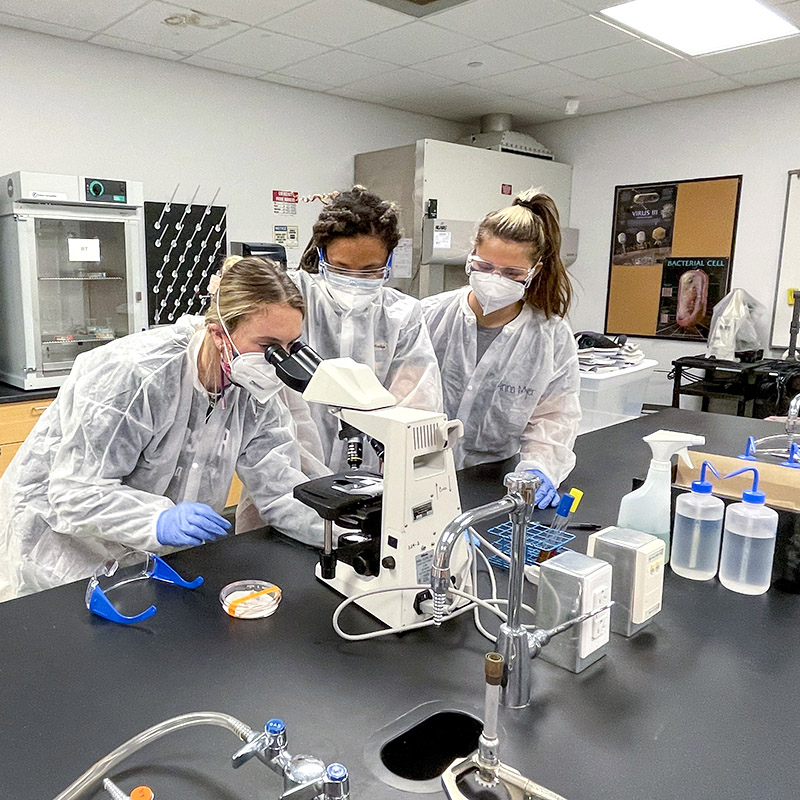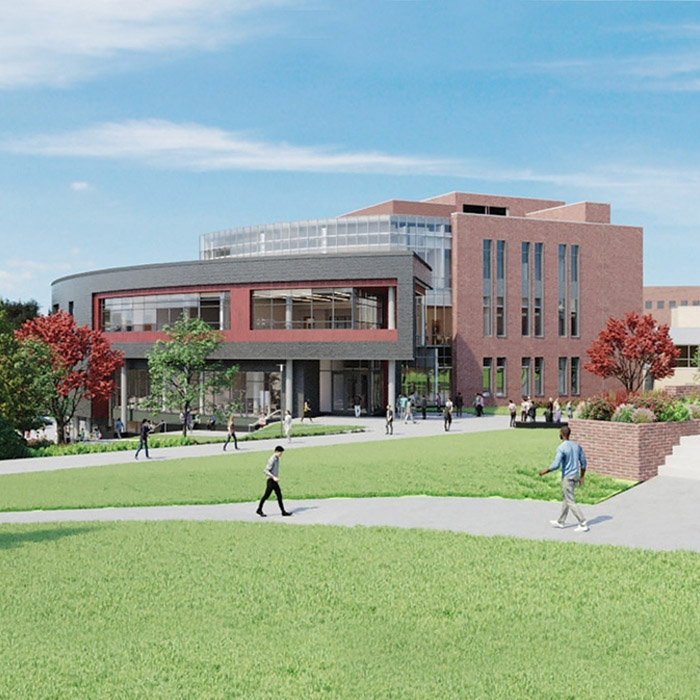 ---
Career Outlook for Health Science Specialists
Students pursuing degrees from graduate or professional schools in health fields face extremely bright prospects, as the healthcare field is undergoing rapid growth and applicants with advanced degrees are in high demand. Healthcare-related occupations are expected to add about 2.3 million new jobs between 2014 and 2024. An advanced degree also qualifies a professional to move on to more advanced positions such as dentists, physician assistants and veterinarians. For more information, check out the Bureau of Labor Statistics' page on Healthcare Occupations.
Next Steps
Contact Admissions
Frostburg State University
Pullen Hall
101 Braddock Road
Frostburg, MD 21532
301-835-2528
FSU Codes
SAT: 5402   ACT: 1714   FAFSA: 002072
Department of Biology
Dr. Karen Keller
304 Compton Science Center