Bachelor of Science in Wildlife & Fisheries
Make the great outdoors your office.
Take a holistic approach to sustainable management and conservation by choosing a major in wildlife, fisheries or both. Focus on ecology, conservation and management of our natural resources in the Wildlife & Fisheries program. Or, consider the physical and biological aspects of aquatic environments in the fisheries option.
In Maryland's only four-year degree programs in these fields, you will learn to apply knowledge of ecosystem functioning, services and restoration to challenging natural resource management situations.
If you are dedicated to sustainable natural resource management then this program is ideal for you!

What You Will Learn
Like all students at FSU, you'll take a broad foundation of general education coursework.
As a Wildlife & Fisheries major, you'll also lay a groundwork of fundamental conservation and management knowledge.
Choose to major in wildlife, fisheries or both.
Strengthen your bachelor's degree in wildlife and fisheries with a minor in biology, forestry, animal behavior, geography or sustainability studies.
Meet the requirements for a certified wildlife biologist through The Wildlife Society and Fisheries Professional certification through the American Fisheries Society.
Prepare to hold scientific research positions working for federal or state agencies or private companies. Graduates from FSU's program are currently employed as

western region ecologist, Maryland Dept. of Natural Resources;
conservation ranger, Georgia Department of Natural Resources; and
environmental educator, Shavers Creek Environmental Center.
---
Beyond the Classroom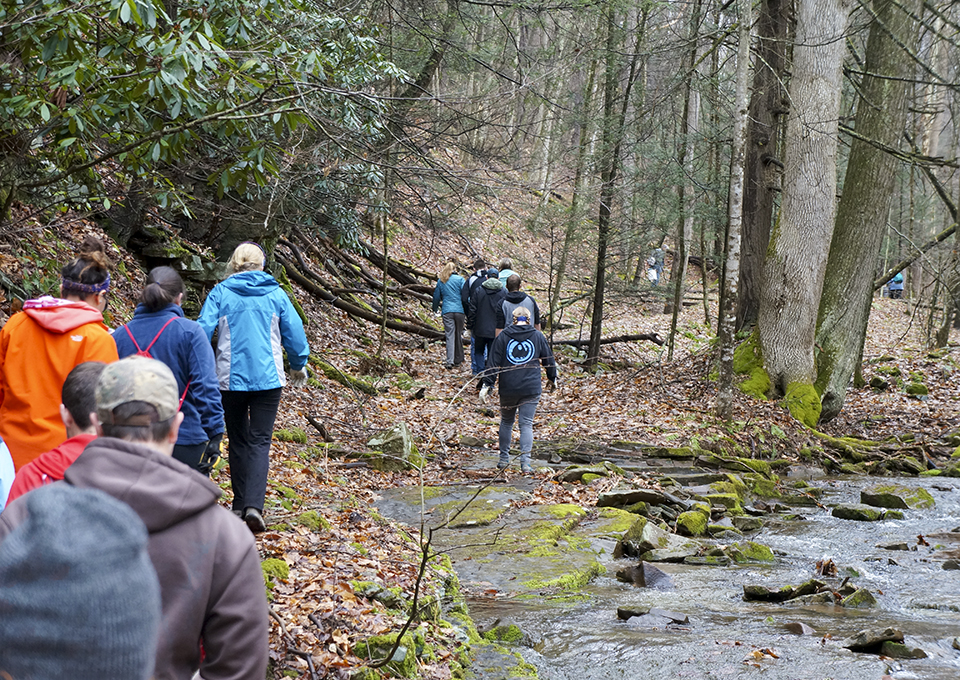 In addition to coursework, you'll have a variety of ways to build your skill set and resume:
Join our campus chapters of The Wildlife Society, the Society for Conservation Biology, the Sierra Student Coalition and Beta Beta Beta National Biological Honor Society.
Take part in Wildlife Society's Conclaves where you'll participate in academic competitions and quiz bowls.
Complete an internship in with organizations such as Catoctin Mountain Park, Hickory Environmental Education Center, Project WILD Coordinator, MD. Dept. of Natural Resources, U.S. Fish & Wildlife Service, The Nature Conservancy and local state parks.
Gain valuable field experience working with the Maryland Department of Natural Resources on projects such as cave surveys and stream surveys of endangered wildlife and fish.
Research with graduate students in the Master of Science in Wildlife/ Fisheries Biology program.
---
Facilities
Frostburg State is the ideal location to study Wildlife & Fisheries. Here, you will be surrounded by the Allegheny Mountains and diverse public lands including mountain ridges, meadows, swamps, bogs, lakes and streams. Enjoy outdoor labs with hands-on research experiences in wildlife and fisheries.
In addition to the perfect location, Frostburg State offers well-equipped facilities including biology and microbiology labs, genetics lab, fish museum, environmental chambers, environmental room, microscopy lab, herbarium and many other scientific facilities to assist you in your undergraduate research.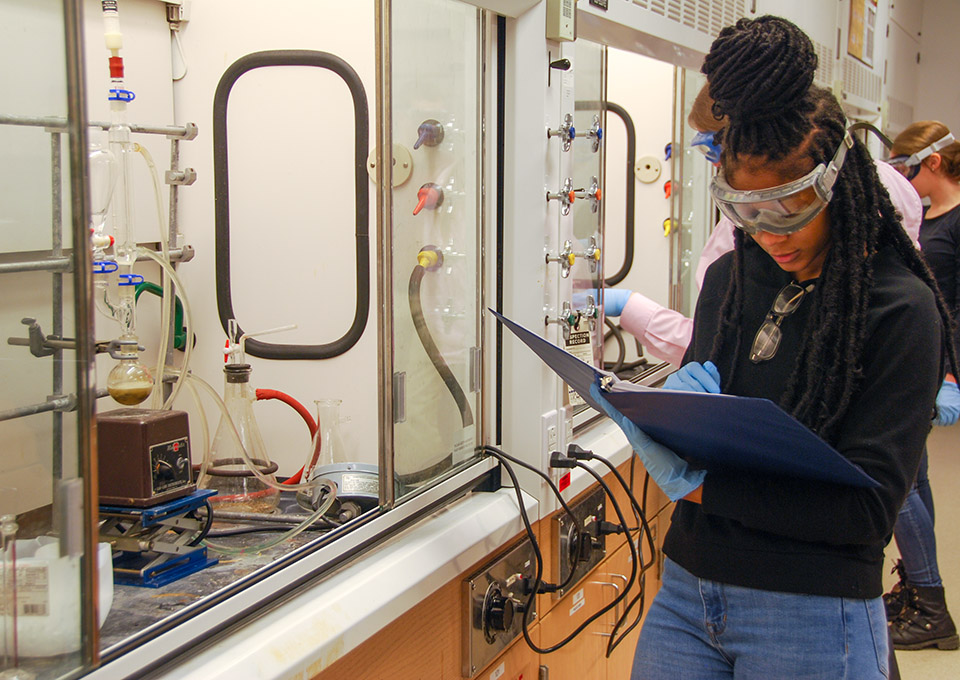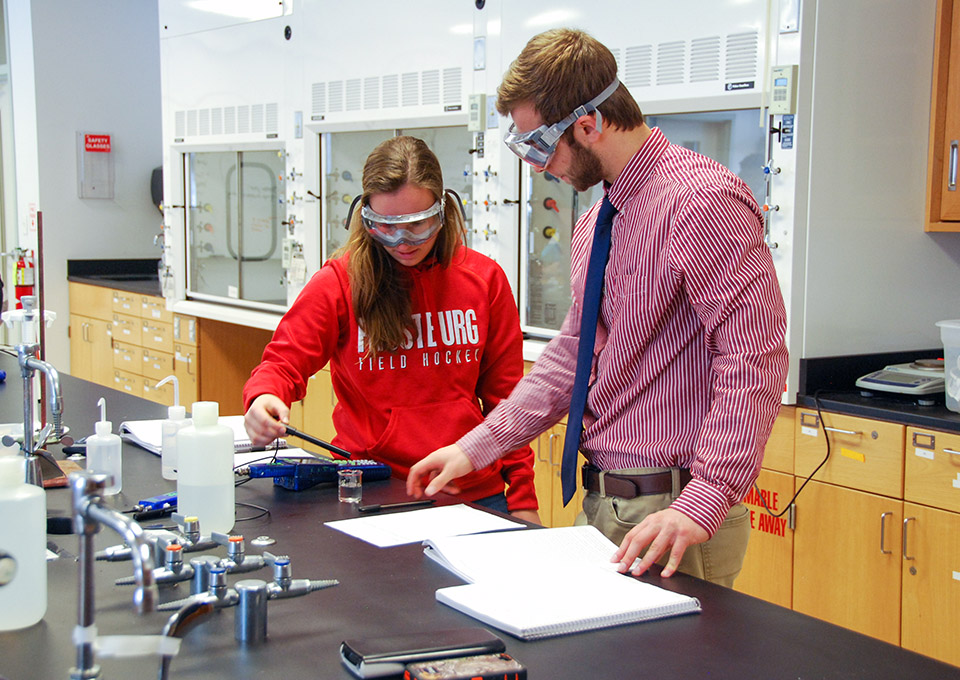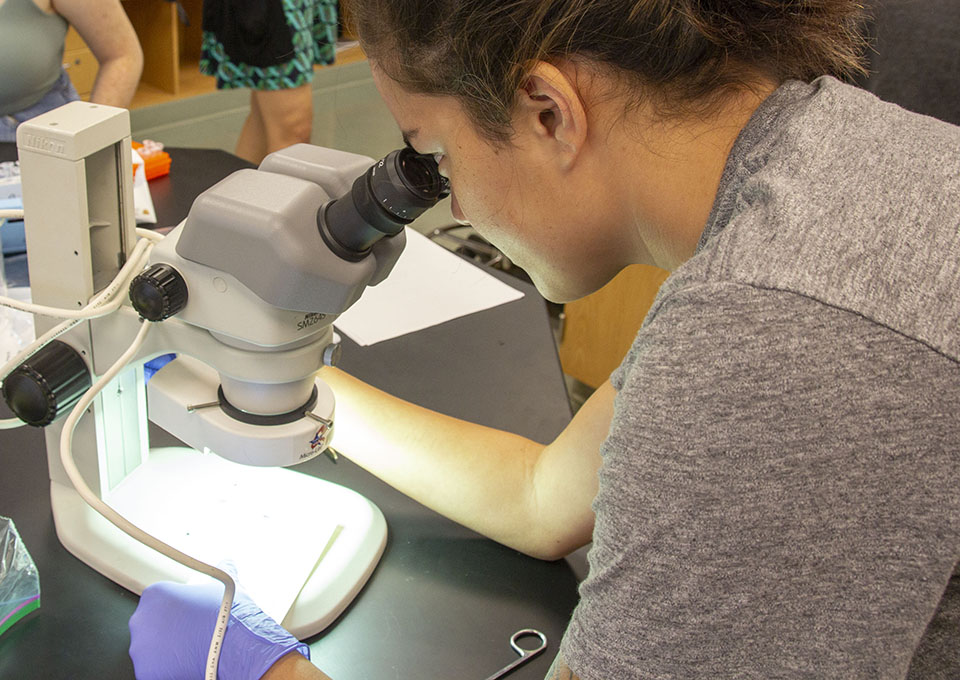 Career Outlook for Wildlife Biologists
According to the U.S. Bureau of Labor Statistics, career positions for wildlife biologists are expected to increase by 5 percent through 2022, which is slower than the average growth across all occupations. Your participation in FSU's program that focuses on the development of hands-on skills and conservation will give you an advantage in entering this fascinating field. For more information, visit
zoologists and wildlife biologists
and
conservation scientists
pages in the U.S. Government Occupational Outlook Handbook.
Next Steps
Contact Admissions
Frostburg State University
Pullen Hall
101 Braddock Road
Frostburg, MD 21532
301-835-2528
FSU Codes
SAT: 5402   ACT: 1714   FAFSA: 002072