Master of Science in Athletic Training
There's more than one way to excel on the field.
February 15 - Application Deadline for Early Admission Decision
Turn your passion for sports and health into a career with an Athletic Training degree. Whether it's high school or professional athletics, hospitals, public safety, military or performing arts, athletic trainers collaborate with physicians and other health team members to provide preventative services, emergency care to injuries and medical conditions, and improve performance for physically active patients.
Frostburg State's programs blends classroom instruction with clinical rotation opportunities giving you practical hands-on experience. From pathology of injuries to rehabilitation and nutrition, you'll acquire the tools to become an integral part of a health care team.
**The undergraduate athletic training program at Frostburg State University is no longer admitting students. Information on a 3-year Bachelor's degree program transitioning to the Master's degree in athletic training can be found here.
MSAT At-A-Glance
The Frostburg State University Professional Master of Science in Athletic Training Program prepares students for entry into the Athletic Training field.
63-66 credit-hour program
24-month completion with full-time enrollment
The graduate Athletic Training Program at Frostburg State University is accredited by the Commission on Accreditation of Athletic Training education. Frostburg State University is no longer accepting students into the undergraduate athletic training program. The last undergraduate cohort graduated in May 2021.
Frostburg State University's MSAT Program is one of two accredited athletic training programs in the state of Maryland.
What You Will Learn
Frostburg State University's Master's of Science in Athletic Training degree specializes in graduating students who are skilled in managing injuries and medical conditions associated with the physically active population. 
It is a hands-on program that prepares you to pass the Board of Certification examination to become a certified athletic trainer.
Sample Athletic Training Courses
Foundations of Injury Management – Gain an introduction to the management of medical emergencies in an athletic training environment.
Therapeutic Modalities– Undertake the study of both the theoretical basis and practical use of various therapeutic modalities. Learn how modalities such as heat, cold, electricity and ultrasound work.
Orthopedic Assessment I and II – Learn how to assess injuries to all parts of the body, from the head to the toes.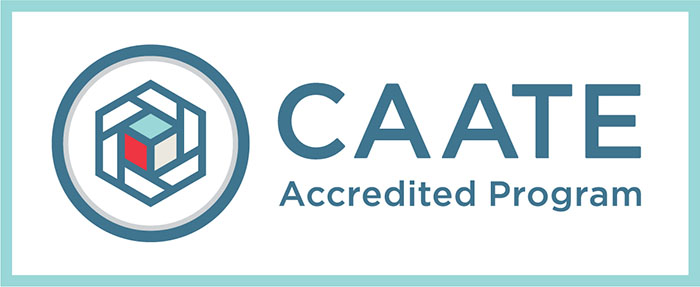 Commission on Accreditation of Athletic Training Education
2001 K Street NW
3rd Floor North
Washington, DC

512-733-9700
844-GO-CAATE

CAATE Website
---
Beyond the Classroom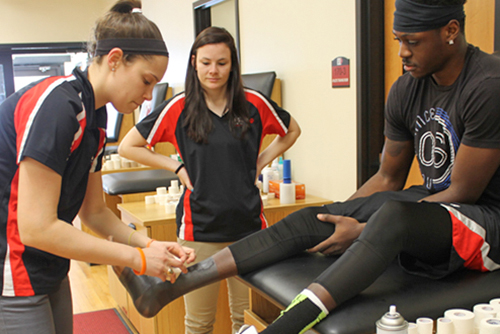 In addition to coursework, you'll have a variety of ways to build your skill set and resume:
Gain hands-on clinical experience with intercollegiate athletes, high school athletes and other affiliate sites under the supervision of a certified and licensed athletic trainer and other health care providers.
Complete seminar and research courses developed to help you pass the national Board of Certification examination.
Be a part of classes that include a combination of didactic and clinical experiences to achieve a well-rounded education of medical knowledge and human performance skills.
Utilize exercise science skills within FSU's well-equipped facilities that include a state-of-the-art physiology lab and athletic training clinic with the latest therapeutic equipment.
Develop critical thinking, problem solving and decision-making skills to successfully work in a field where time and deft action are vitally important to positive medical outcomes.
Join the FSU Athletic Training Club, the Student Athletic Advisory Committee or Student Health Advisory Council to support your professional development in the athletic training field.
About Our Athletic Training Faculty
Engage with athletic training professionals who have many years of intensive clinical experience.
Learn from experienced faculty with various backgrounds in research, rehabilitation, education and leadership.
Work side by side with faculty members and preceptors who will work diligently with you to help you succeed.
---
Facilities
FSU's Cordt's PE Center is a state-of-the art facility featuring a variety of hands-on learning spaces. In addition, our newest academic building, the Education and Health Sciences Center, is scheduled to open in spring 2023. This new building will provide technologically based classrooms and state-of-the-art learning environments.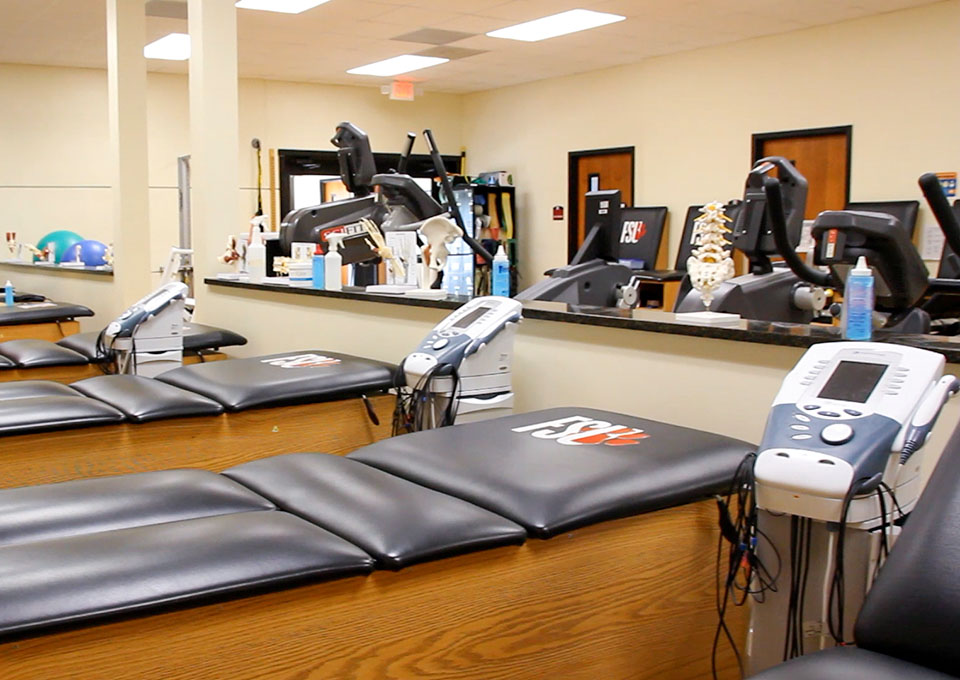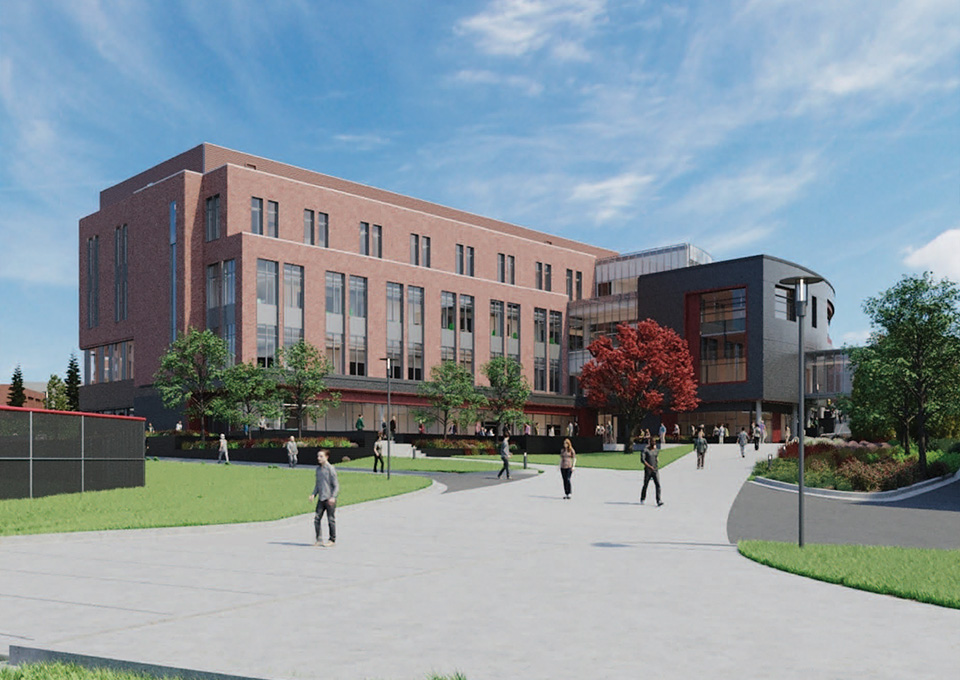 ---
Career Outlook for Athletic Trainers
As parents and educators become more aware of the dangers of sports-related injuries at a young age, the demand for knowledgeable athletic trainers will grow rapidly. For this reason, the U.S. Bureau of Labor Statistics anticipates job growth of 19 percent through 2022 for athletic trainers, which is faster than the average across all occupations. For more information, visit the
Athletic Trainers information
and
Exercise Physiologists information
from the U.S. Government Occupational Outlook Handbook.
Next Steps
Contact Admissions
Frostburg State University
101 Braddock Road
Frostburg, MD 21532-2303


301-687-4201


FSUadmissions
Office of Graduate Services

301-687-7053


gradservices@frostburg.edu
Learn more: register for a webinar or attend an event
FSU Codes
SAT: 5402   ACT: 1714   FAFSA: 002072
Department of Kinesiology
Jackie Durst
Department of Kinesiology
259 Cordts P.E. Center


301-687-3228


jrdurst@frostburg.edu