Indie Lit Festival
28-30 September 2023
Frostburg State University Center for Literary Arts, the Allegany County Library System, the Lewis J. Ort Library, Savage Mountain Punk Arts, Frostburg Parks & Rec, and Mountain City Traditional Arts will host the 17th annual Western Maryland Independent Literature Festival (Indie Lit). 
This event celebrates the writers, publishers, and readers of small press and independent publishing. If you read and/or write, this event is for you! 
Participants and presenters are joining us from places as far afield as Detroit; Cleveland; and Alligator Point, Florida. Come along, too! 
Thursday 9/28: SMPA Poetry SLAM: Featuring John Burroughs, 
the 2022-2023 U.S. National Beat Poet Laureate. 
Clatter, 7:00 PM, $2 suggested donation at the door.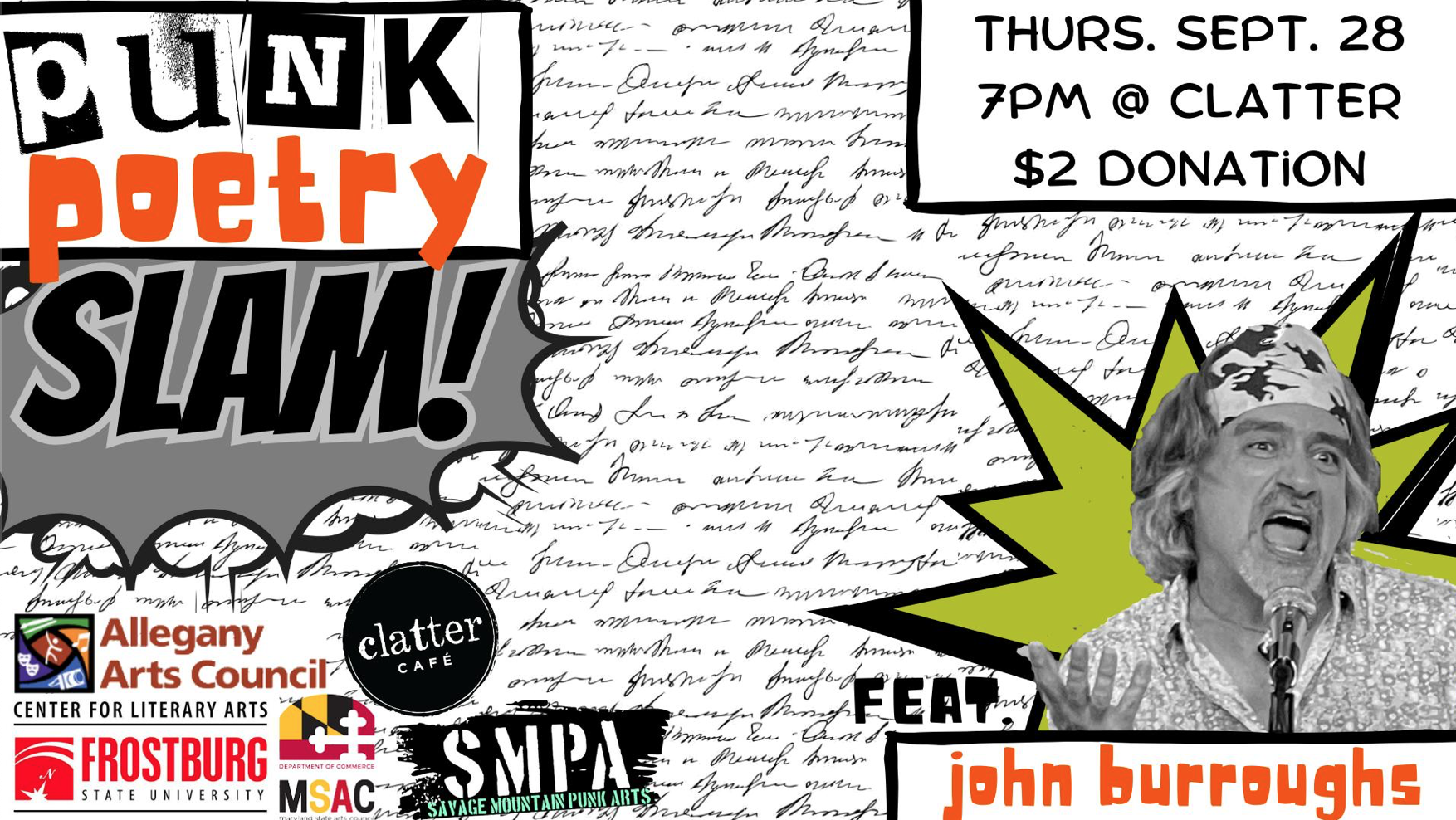 Friday 9/29: Indie Lit Kickoff Reading featuring Joseph Bathanti, former Poet Laureate of North Carolina and author of nineteen books of poetry, fiction, and nonfiction. 
Clatter, 7 PM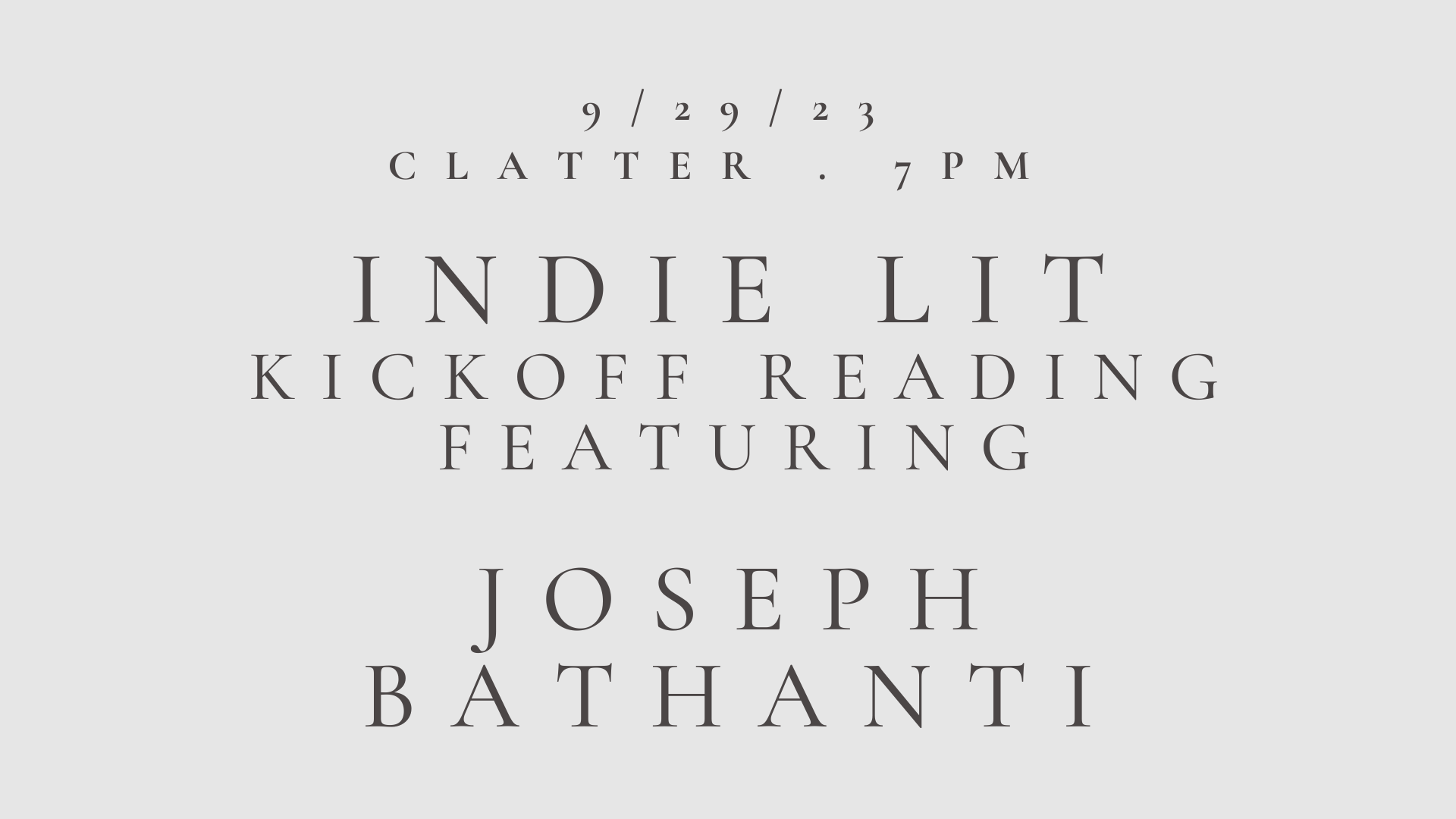 Friday 9/29: This Close to Vertigo Release Party with The Downstrokes and Paperback Tragedy, The Deep End, 9 PM
Saturday 9/30: Readings, Panels, Workshops, Craft Talks, and a Small Press Book Fair: Mountain City Traditional Arts, Frostburg Public Library Toll House Room, City Place, 11-4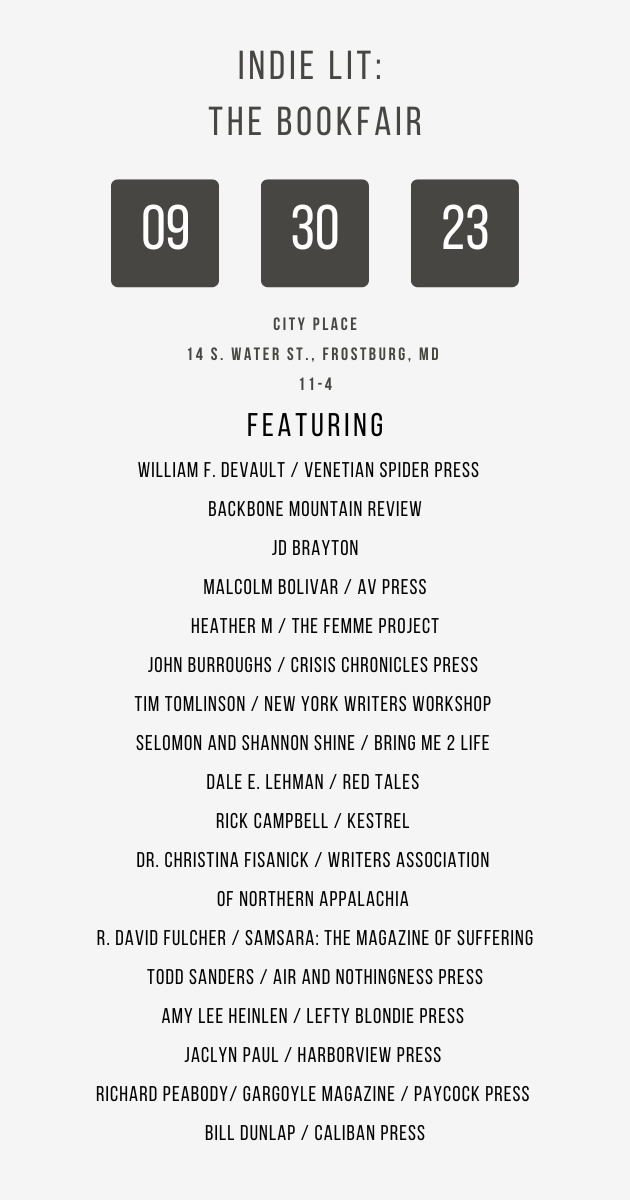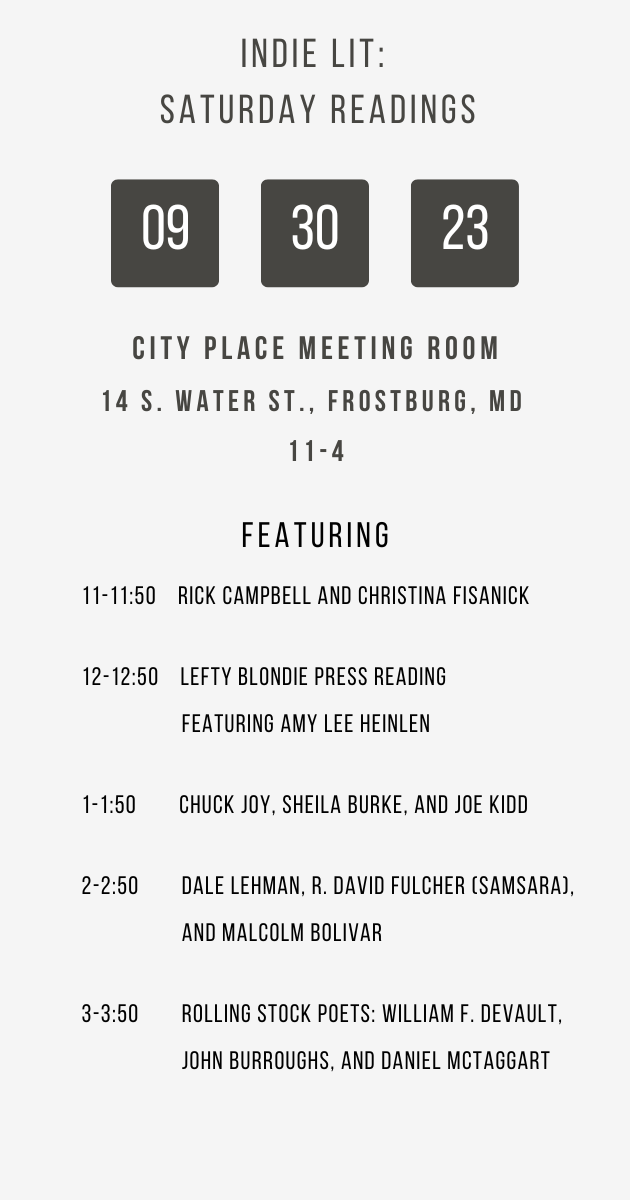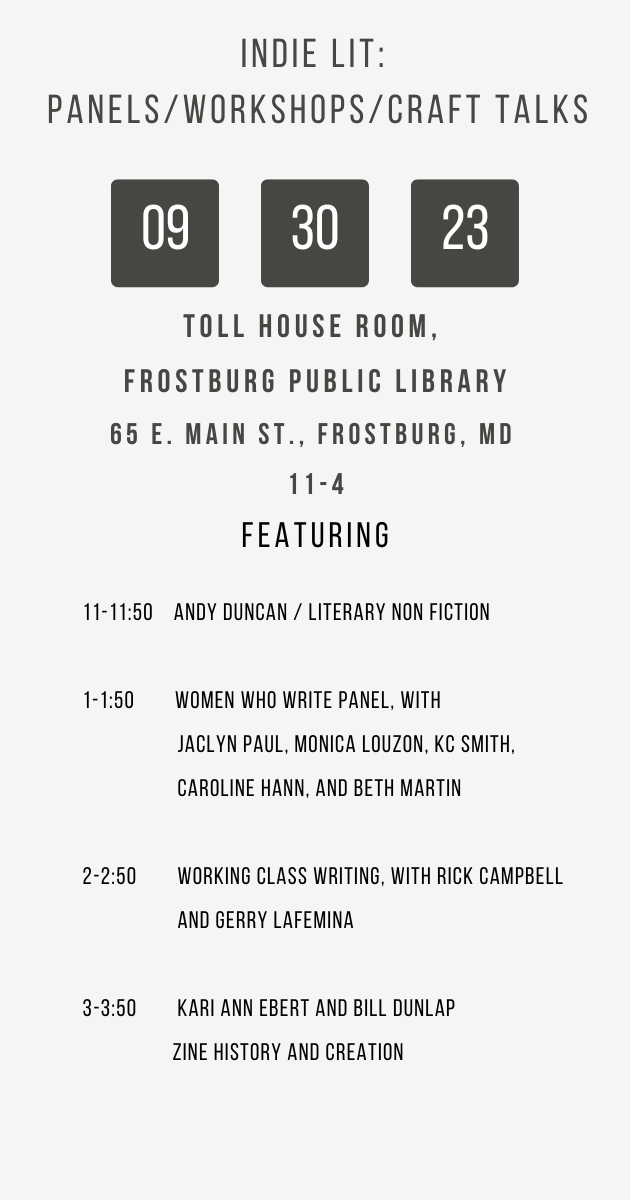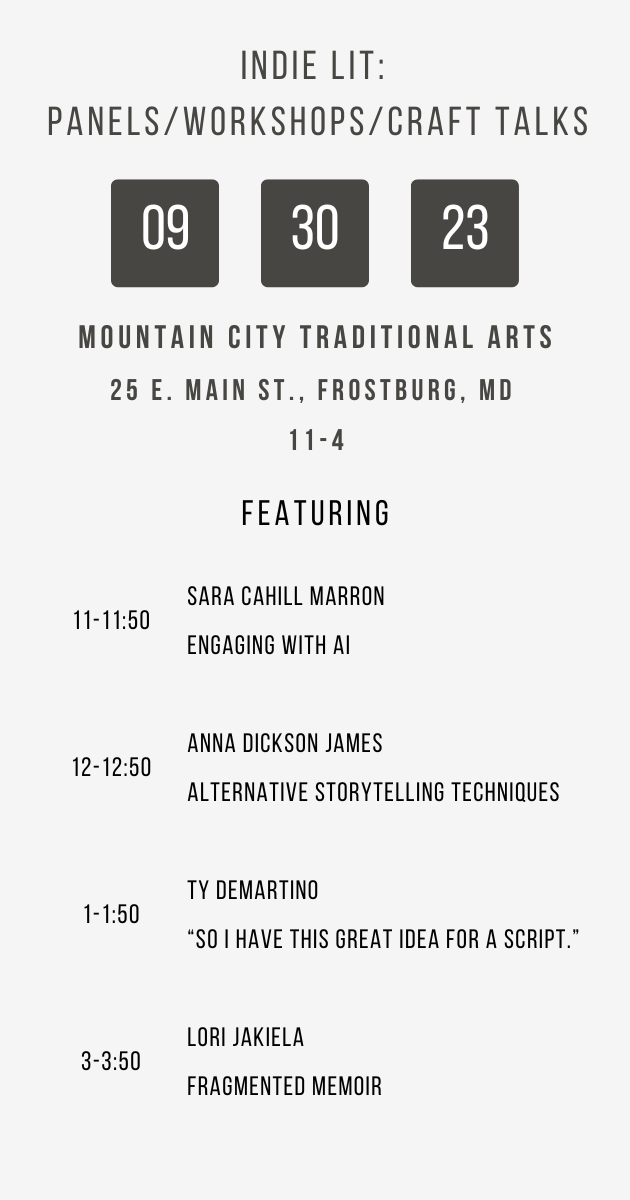 Keep an eye out for updates and spotlights on folk who will be with us in our Facebook group and on other social media.