Frostburg Professor's Legacy Lives On Through Luzader Physics Scholarship
Dec 16, 2016 12:00 AM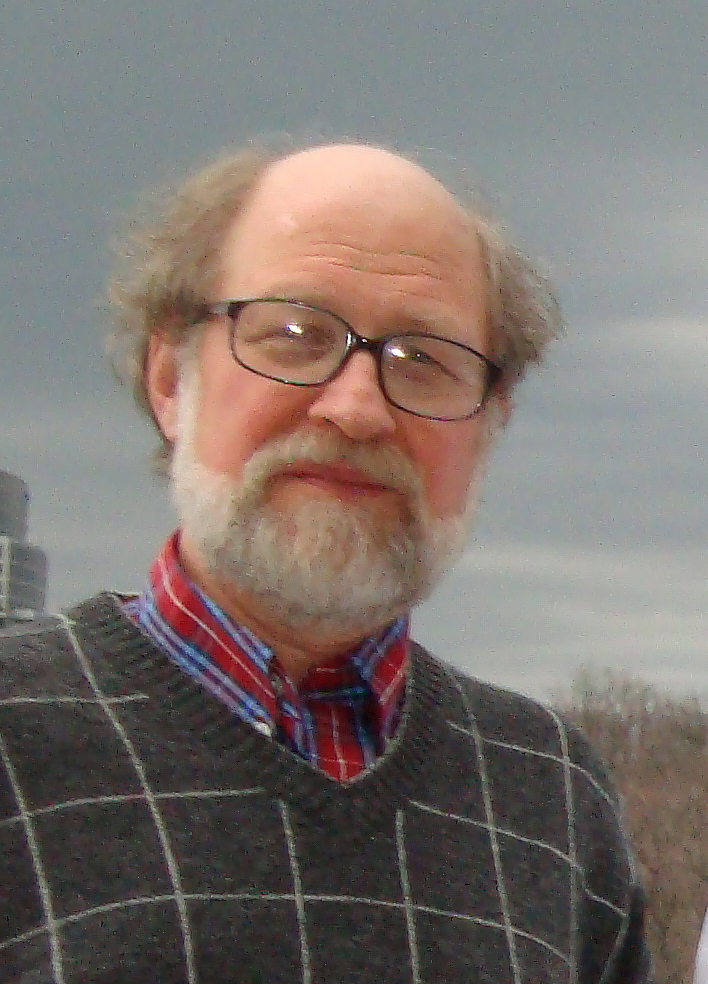 In physics, actions cause equal and opposite reactions, but interactions are less predictable with humans. People seldom realize their full impact on others.
One of those people was Frostburg State University professor emeritus Dr. Stephen Luzader, who lost his eight-year battle with cancer on June 12, 2016.
To preserve his legacy at FSU and support the physics program he loved so much, his widow, Dr. Hang Deng-Luzader, and former student and colleague Dr. Eric Moore, both faculty in the Department of Physics and Engineering, recently established the Dr. Stephen Luzader Physics Scholarship.
The Luzader Scholarship supports physics majors with a GPA of at least 3.0, with preference for juniors or seniors pursuing graduate school or teacher certifications as demonstrated through an essay.
Though she still grieves, establishing the scholarship has helped Deng-Luzader cope.
"There were things I did after he passed away to make me feel better, like physical exercise and going out with friends, but I think this scholarship was really the best thing I did," Deng-Luzader said.
She writes personal thank-you letters to each contributor, some of whom knew Luzader well. Some had never met him.
"I write everybody with tears," she said. "I cry because it warms my heart, and it's very comforting, very soothing to know that people appreciate his work and his life."
Luzader's impact transcended physics. He led stargazing parties, served as secretary and treasurer for the Cumberland Astronomy Club and played French horn with the Potomac Concert Band and the Allegany County Symphony Orchestra.
Within the teaching of physics, Luzader's impact continues to resound.
He actively contributed to the American Association of Physics Teachers, serving as Appalachian Section leader and on multiple national committees. His physics demonstrations were legendary within AAPT. The Appalachian Section awarded him a Distinguished Service Citation. "Steve's love of physics exuded all around him, unpretentious, unmistakable and inspiring," AAPT wrote in a memorial statement.
At FSU, Luzader and Deng-Luzader established a "Summer Center for the Physics of Solar and Wind Power" for gifted middle school students. Luzader also collaborated on the Maryland Higher Education Commission's "Improving Teaching Quality Through Training Opportunities in Physics and Physical Science" workshops for middle and high school teachers.
Moore, who now occupies Luzader's former office on campus and chairs the department, was an undergraduate physics major at FSU when he first met Luzader.
Moore wouldn't realize his professional calling until graduate school at the University of Maryland, Baltimore County. As a grad assistant, Moore began to enjoy teaching, and he often contemplated Luzader's hands-on lessons and the thought that had gone into them.
"At UMBC, they actually started trying to incorporate more computer- and sensor-based lessons using the same Vernier software and sensors that we used when I was a student here at Frostburg!" Moore said. "They started using it at UMBC at least my second or maybe even the third year."
As a professor at FSU, Moore frequently finds himself relying on techniques and strategies Luzader used on him as an undergraduate.
"It's weird for me to say that at the time he was impacting me, but looking back, he definitely impacted my philosophy and approach to teaching now, that's for sure," Moore said.
Luzader's impact on physics continues through professors like Moore and still others who never met him.
"After he passed away, one Arundel Mills professor told me even though she never met Steve, she's using his lab instructions with his name," Deng-Luzader said. "So that's really nice."
In those ways, students are still learning from Luzader. Now, students can look to him for financial help as well.
"He would really be happy that physics students get this scholarship in his name, and I think his former students are happy to hear that," said Deng-Luzader.
To support the Dr. Stephen Luzader Physics Scholarship, visit www.frostburg.edu/waystogive. For more information about the Department of Physics and Engineering at Frostburg, visit www.frostburg.edu/dept/engn.
Caption info: The late Dr. Stephen Luzader