Recent MBA Graduate Pays It Forward
Nov 10, 2020 8:00 AM
By James Byers '20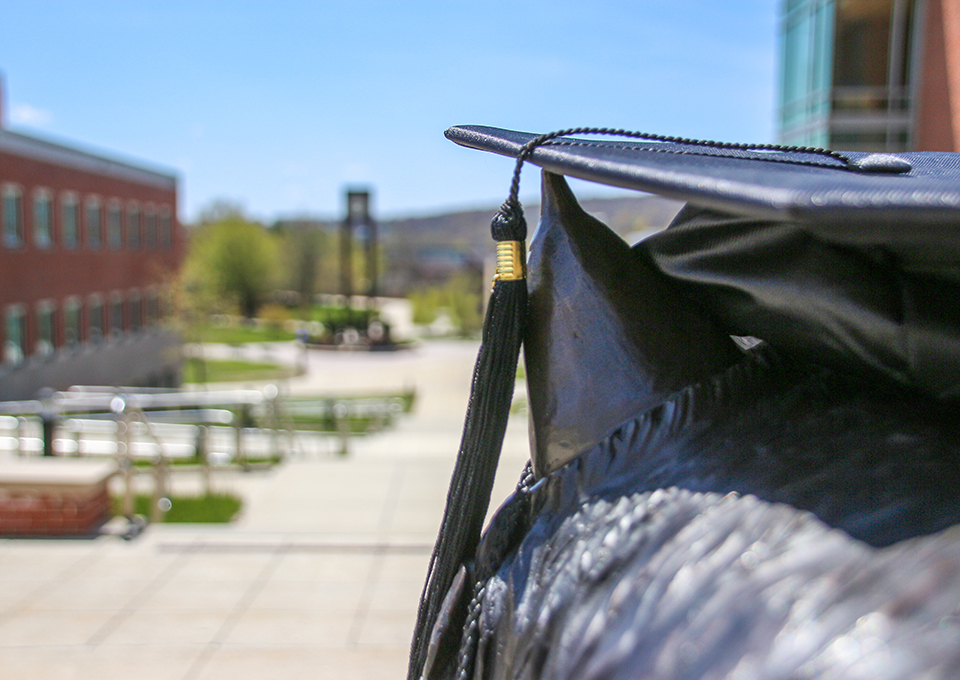 Everyone at Frostburg State University has felt the impact of the coronavirus pandemic, whether socially, financially or physically. One recent graduate, who completed his degree in the first part of the pandemic, recognized this impact and offered to make a difference.
This anonymous recent graduate donated the value of tuition for two seven-week classes in the MBA program. The donor, who was in the online MBA program himself, has never met any of his classmates in person. Even so, he was determined to help at least one classmate fulfill their dream. He contacted the school asking to help "someone who wouldn't otherwise return to the program."
Dr. Sudhir Singh, dean of the College of Business, responded thankfully to his "heartwarming and generous offer."
"In an otherwise dour climate caused by the pandemic, your sense of caring and consideration for a fellow student is simply inspiring," Singh told the donor.
John Short, vice president for University Advancement and executive director of the FSU Foundation, agreed, expressing gratitude as well.
"This is yet another example of how Bobcats support each other in difficult times," Short said.
The gift was processed through the FSU Foundation. The Office of Financial Aid will be responsible for identifying a recipient.
For more information about gifts to FSU, contact the FSU Foundation at 301-687-4068 or visit foundation.frostburg.edu.