Dr. Traki L. Taylor Named Provost and Vice President of Academic Affairs at Frostburg State University
Jan 11, 2022 4:00 PM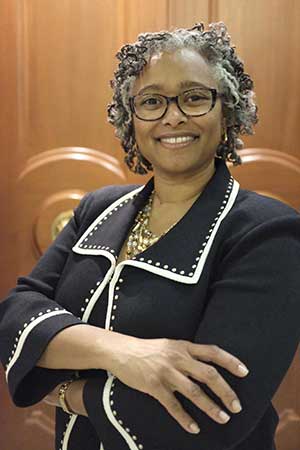 Dr. Traki L. Taylor, currently Chief Diversity, Equity and Inclusion Officer for the State University System of Florida, has been named provost and vice president for Academic Affairs at Frostburg State University. She will join FSU on July 13.
"Dr. Taylor's experience at both the university and higher education system levels will greatly benefit FSU," said FSU President Ronald Nowaczyk. "The campus community was impressed with Dr. Taylor's thoughtful comments about Frostburg State University and the opportunities she sees in leading our academic programs as we address the challenges facing higher education both regionally and nationally."
Taylor has an extensive background in higher education. She previously served as the assistant vice chancellor for Academic Affairs for the State University System of Florida, the second-largest public university system in the nation.
Taylor also served as associate dean of the School of Education and Human Services at the University of Michigan-Flint; and dean and professor at Bowie State University and Florida Agricultural and Mechanical University.
"I am excited to join Frostburg State University as provost and vice president for Academic Affairs," Taylor said. "Together, we will continue to enhance our focus on faculty excellence, student success and staff advancement while building a first-class academic and administrative infrastructure in a safe, diverse and inclusive environment. Contributing to, strengthening and maintaining relationships with all stakeholders within the local and global communities in which we teach, engage in research and serve, while living our collective commitment to the mission, vision and core values creates 'One University offering a World of Experiences'."
As provost, Taylor will serve as the University's chief academic officer, overseeing FSU's three academic colleges, the Academic Success Network, admissions, financial aid and the Lewis J. Ort Library.
Taylor was chosen following a national search, which included open, on-campus meetings with faculty, staff and students.
Dr. Michael Mathias will continue to serve as interim provost and vice president of Academic Affairs until Taylor joins FSU in July.