Frostburg State University Phi Kappa Phi Chapter Recognized as Circle of Excellence Member and Winner of 2021 Fall Service Project
Apr 11, 2022 12:00 PM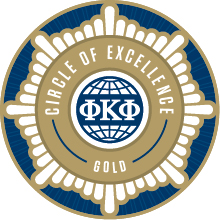 The Frostburg State University chapter of Phi Kappa Phi was recently recognized as a Circle of Excellence Gold Chapter by the Honor Society of Phi Kappa Phi – the nation's oldest and most selective collegiate honor society for all academic disciplines. The award recognizes chapters for their work in promoting excellence on campus and engaging the community of scholars each year.
In addition, the FSU Phi Kappa Phi chapter was selected as the 2021 Fall Service Project Division IV winner for their Spirit Night fundraiser at the LaVale Chick-fil-A to benefit the FSU Children's Literature Centre. Nearly 150 people participated, raising $205 from more than $1,000 in sales. The money was used by CLC to help fund its annual Storybook Holiday celebration held in December.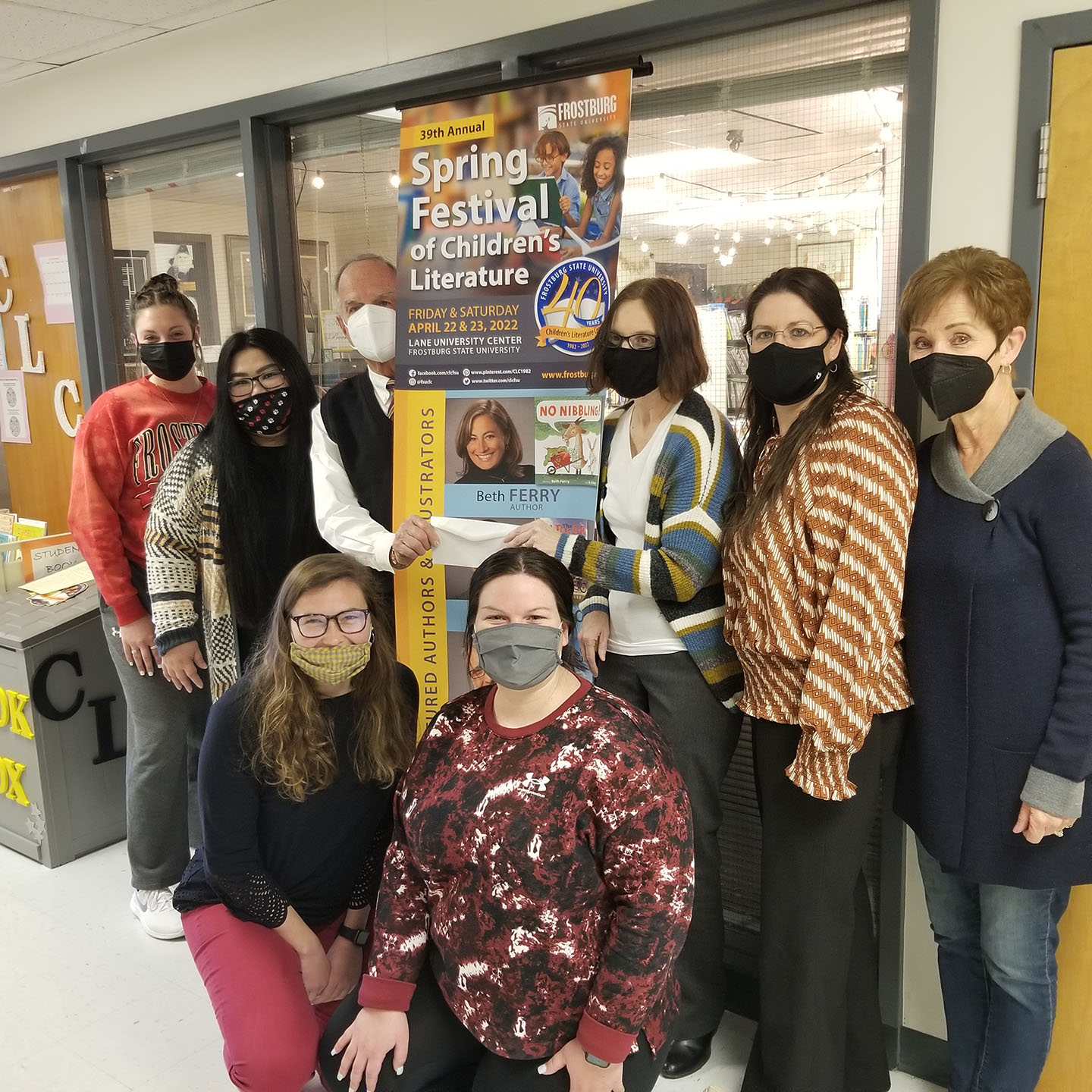 The Fall Service Project initiative began in 2019 and is supported by the Council of Students. Chapters were encouraged to focus on a community need with a literacy component and establish a partnership with a community organization.
"Our chapter was thrilled to be selected as the Division IV Fall 2021 Service Award winner," said chapter president Dr. Linda Steele. "We were happy to help promote literacy in the region by helping CLC."
The Circle of Excellence Gold honor is given to chapters that scored 95 to 99 percent on a criteria scale that evaluates chapter health indicators. By receiving the Gold distinction, the FSU chapter is recognized as a thriving organization that holds annual initiations, upholds the society bylaws, regularly attends chapter training opportunities and submits a chapter-endorsed nominee to the Phi Kappa Phi Fellowship Program.
The Circle of Excellence program was introduced in 2018. The program recognized 74 chapters this year, including 23 with the Gold distinction.
You can find more about the Circle of Excellence program at the Phi Kappa Phi site.
Founded in 1897, Phi Kappa Phi inducts approximately 30,000 students, faculty, professional staff and alumni annually. The society has chapters on more than 325 select colleges and universities in the United States and the Philippines. Membership is by invitation only to the top 10 percent of seniors and graduate students and 7.5 percent of juniors. Faculty, professional staff and alumni who have achieved scholarly distinction also qualify. The society's mission is "to recognize and promote academic excellence in all fields of higher education and engage the community of scholars in service to others." For more information, visit the Phi Kappa Phi site.