Bobcats Go Prime Time!
Nov 2, 2021 9:00 AM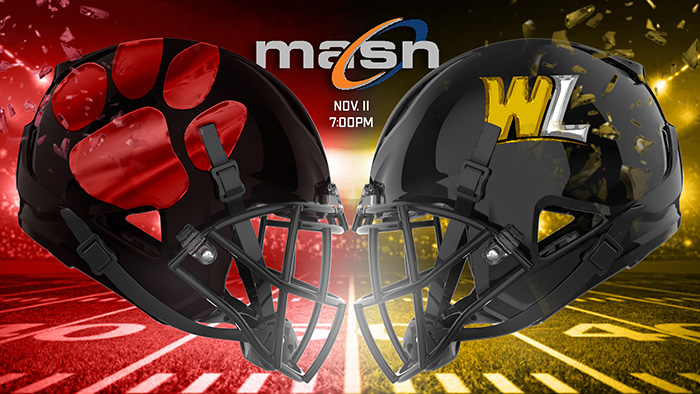 Frostburg Bobcat Football will host the West Liberty Hilltoppers on Thursday, Nov. 11, at 7 p.m., a game that will be televised live on the Mid-Atlantic Sports Network (MASN). (This game was originally scheduled for Saturday, Nov. 13.)
It will also be replayed the following day (Friday, Nov. 12) at 7 p.m. on AT&T SportsNet Pittsburgh.
Alumni are already planning "watch parties" to cheer on the Bobcats from where they are. Visit the Alumni Events and Reunions page to find one near you. Or learn how you can set up your own watch party and invite your fellow Bobcats.
In recognition of Veterans Day, veterans and active military personnel among the Frostburg community will be honored guests at the game, and Maj. Gen. Robert Edmonson '90 will participate in the coin toss.
To see the game in person and/or sign up for tailgating, visit the Frostburg Tickets site. NOTE: Tickets are only available online; none will be sold at the gate.
In addition to being available in Maryland, MASN is available in six other states in the region, stretching from Harrisburg, Pa. to Charlotte, N.C. MASN is on 30 cable and fiber optic providers and is televised nationally via satellite providers DIRECTV and Dish Network. AT&T SportsNet Pittsburgh stretches across five states.