Sororities at Frostburg State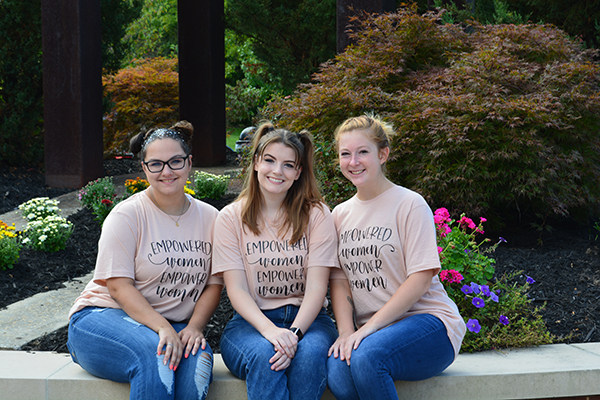 Historically, sororities were organized for social reasons; for women to make friends and connections on a college campus as women were just being allowed to apply for collegiate studies. Sororities offer female students a place where they can build leadership skills, pursue philanthropic work, promote scholarship, offer mentorships (big little process) and keep their members engaged in collegiate life by offering activities such as formals and mixers, homecoming rituals, and other social events.   While one perk of joining a sorority might be its easy access to an active social life, the benefits of building ties with one's "sisters" don't end at graduation. National Greek alumni organizations help students network for potential employment opportunities once they've received their degrees, seek our fellow members from other chapters across the entire United States and other countries and encourage members to build bridges through newsletters, meetings, and special events.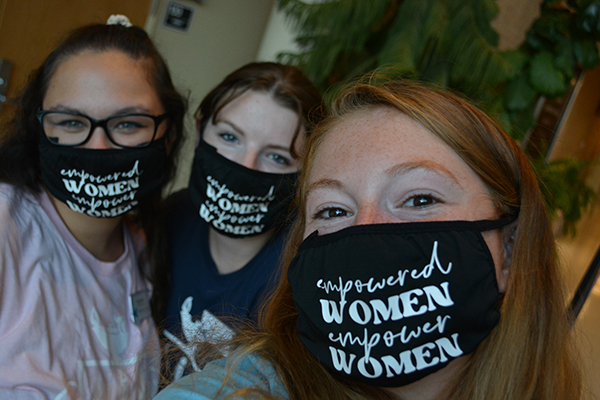 ---

Mission: Alpha Sigma Tau invests in women by instilling the skills necessary to navigate life and inspires members to enrich their own lives and the lives of others.

Vision: Alpha Sigma Tau empowers women to excel in life.

Values:
Intellect – The pursuit and cultivation of knowledge, wisdom, and culture.
Excellence – Always seek to perform at the highest level; have a disdain for mediocrity; create and take advantage of opportunities to excel.
Graciousness – Embody kindness, generosity of spirit, charm, tact, courtesy, and authenticity in all we do.
Respect – The highest level of esteem for the worth of ourselves, Sisters, Ritual, and community.
Connections – Build and maintain meaningful, sincere, and lasting relationships with our Sisters, our alma mater, and our community.

Our Creed:
As a member of Alpha Sigma Tau,
I believe in the permanence and loveliness of its ideals.
I believe in the values of friendship and fidelity to purpose.
I believe in the fulfillment of self and will strive to contribute my share to the progress of humankind.
I believe in cultivating beauty of spirit and graciousness of living in all my contact with others.
I believe that faithfulness to these ideals will help me to live joyously and valiantly.
Nickname:  AΣT
Colors: Emerald Green and Victory Gold
Symbol: Anchor
Flower: Yellow Rose
Motto: Active, Self-Reliant, Trustworthy
Our National Philanthropy:
Women's Wellness Initiative: Alpha Sigma Taus help women reach their fullest potential. Through the Women's Wellness Initiative, Alpha Sigma Tau members empower women and girls through hands-on service, fundraising initiatives, and advocacy work.
Local Philanthropies:   Allegany County Animal Shelter, local women's shelters, Union Rescue Mission, American Cancer Society
Our National Service Partners:
Dress for Success: an international nonprofit organization that empowers women to achieve economic independence by providing a network of support, professional attire, and the development tools to help women thrive in work and in life.

Girls Who Code: an international nonprofit organization working to close the gender gap in technology. Girls Who Code programs inspire, educate, and equip girls with the computing skills they will need to pursue 21st-century opportunities. 
Established: 1899
Chartered at FSU: 1975
President:    Victoria Gue
Advisors:    Amy Shimko
 

---
DELTA ZETA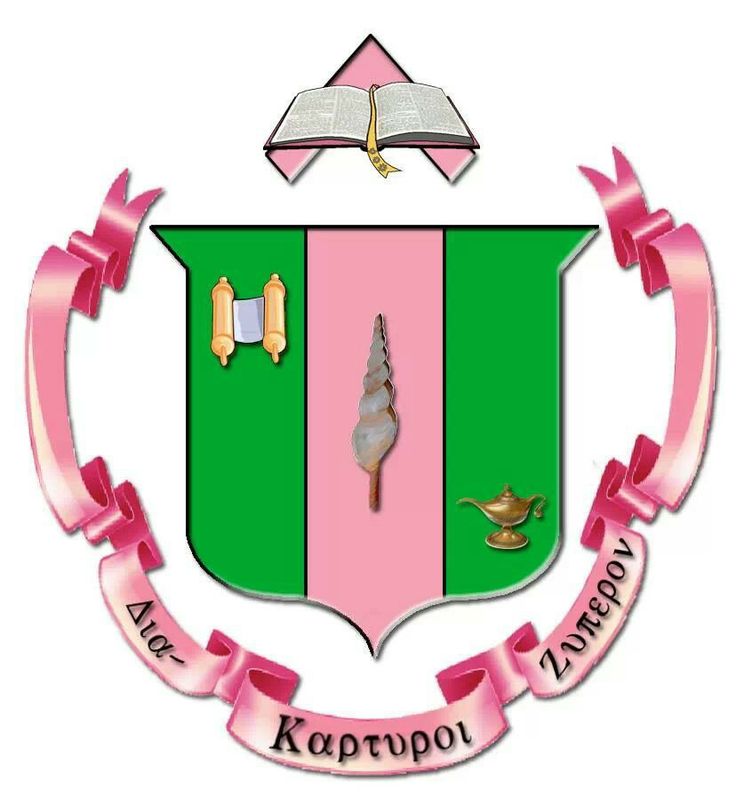 The purpose of the sorority is to unite its members in the bonds of sincere and lasting friendship, to stimulate one another in the pursuit of knowledge, to promote the moral and social culture of its members, and to develop plans for guidance and unity in action, objects worthy of the highest aim and purpose of associated effort.
Nickname:  "DZ"
Colors: Old Rose and Nile Green
Symbol: Roman Lamp
Mascot: Turtle
Flower: Pink Killarney Rose
Motto: Friendship, Justice, Character, Education
Philanthropy: Hearing & Speech Impairment;   Starkey Hearing Foundation; national partners:  American Society for Deaf Children; Serious Fund Network;   Galludet University ; local partnership: Allegany County Animal Shelter and American Cancer Society
Established: 1902
Chartered at FSU: 1993
President: Kourtlan Copeland
Advisors:  Latisha Cooper
---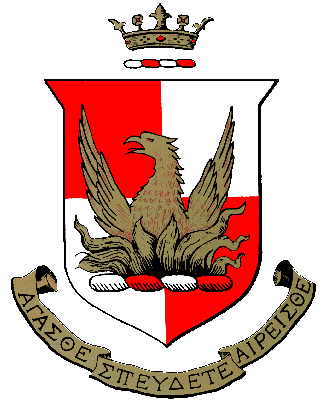 Alpha Sigma Alpha promotes high ideals and standards for its members throughout their lives by emphasizing balance among their four aims of intellectual, physical, social and spiritual development. Alpha Sigma Alpha provides opportunities through:
Sisterhood — forming strong bonds of unconditional friendship based on common values and experiences;
Heritage — expressed through creed, ritual and history; and
Leadership and Service — enhanced by chapter, campus, and community involvement.
Nickname:  "ASA"
Colors: Crimson, Palm Green, Gold, and Pearl White
Symbol: Crown
Mascot: Dot the Ladybug
Flower: Narcissus, Aster (genus)
Motto: Aspire, Seek, Attain
Philanthropy:   Girls on the Run and  Special Olympics
Established: 1901
Chartered at FSU: 2010
President: Sophia Dispirito
Advisors:  Jacqueline Durst