Residence Hall Linens through OCM

Frostburg State University makes shopping for your room fun and easy! This service simplifies the shopping experience by creating exclusive and high-quality products specifically designed for our specially sized beds and rooms. OCM's expansive assortment of styles has something for everyone; ensuring a fantastic room for all. Shop the links below for bedding, pillows, storage solutions, room décor and more.
Best of all, every Residence Hall Bedding & Décor product available through OCM is guaranteed to fit and guaranteed to last from move-in all the way to graduation.
Guarantee Your First Choice Today!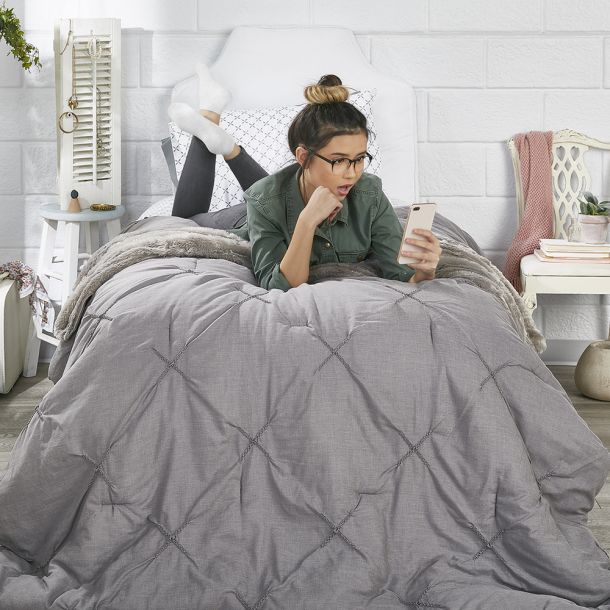 ---
Testimonials
"Shopping OCM was a great, fun, fast and easy experience. I was delighted by the quality of your products, your vast selection of choices and your outstanding guarantee." - C. Parkinson, parent of first-year student

---

"All set for life in the dorm! OCM offers a variety of awesome sets that are great for any college student and are guaranteed for graduation." - S Maine (2023), first-year student

---

"I am absolutely in love with my new products from @ocmcollegelife. This bedroom and bathroom kit will be so useful on move in day! If you are soon moving into a dorm @ocmcollegelife is the best place for you. Everything they have is so cute!! Thank you #ocmcollegelife" - C Perez de Arminan (2024) second year student