Student Projects
Artist Portfolio Website
Jared Emerick, '22 demonstrates how he used Unity and Minimax to create his own computer game of chess.
Jimmy Ritchie, '22
demonstrates
a TensorFlow Object Recognition project he did with classmate,
Jared Emerick, '22.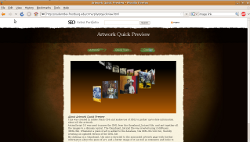 Artist Portfolio Website
Web Development & Programming I
COSC 630
Website for a Local Artist.
Christopher R. Murphy
Battleships!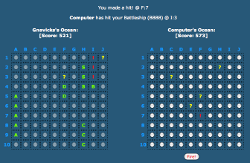 Battleships!
Web Development & Programming I
COSC 630
Web-based ColdFusion/PHP Battleships Game.
Dalton K. Mackie
BravixBall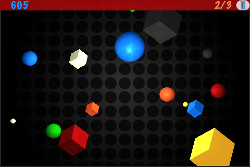 BravixBall
Independent Study
Game designed for iPhone/iPod Touch.
Dalton K. Mackie
Chess
Chess
Network & Data Communications I
COSC 640
Network-based Chess Game.
A. Steffen Gates & Clinton D. Cecil
Quadtree Collision Detection System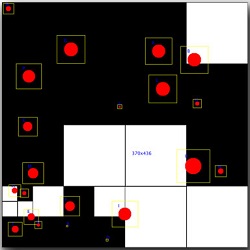 Quadtree Collision Detection System
Independent Study
COSC 499
Quadtree Implementation/Simulation.
A. Steffen Gates