Kara Platt, DNP, RN, NEA-BC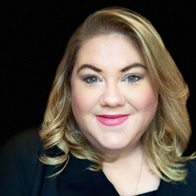 Dr. Kara Platt is the Chair and Associate Professor in the Department of Nursing at Frostburg State University and serves as the graduate program coordinator. She teaches online and face to face courses at FSU. She earned her bachelor's in nursing at Shenandoah University, her Masters in Health Services Leadership and Management in nursing along with a teaching certificate in nursing from University of Maryland, and her Doctorate of Nursing Practice from Johns Hopkins University School of Nursing. Dr. Platt teaches undergraduate and graduate nursing courses and healthcare leadership courses in the MBA program.
Dr. Platt completed her Master's degree online and views online learning as great option for students to continue their education while maintaining employment and life commitments.  Online education is unique because it can bring students from all over the country that have different perspectives into one course where students can learn from each other's experiences and cultures. Dr. Platt hopes to encourage, mentor, and guide students through their education and as they transition into their new roles after graduation.