Faculty Research

French-Language Books in a Minority Setting: A Report from Rural Saskatchewan (2019)
by Richard A. Russo. Minorités linguistiques et société / Linguistic Minorities and Society 11: 52-73.



Climate change in a differential equations course: Using bifurcation diagrams to explore small changes with big effects (2019)
by Justin Dunmyre, Nicholas Fortune, Tianna Bogart, Chris Rasmussen, and Karen Keene. CODEE Journal 12(1): Article 1.


Amassing rural power in the fight against fracking in Maryland: a report from the field (2019)
by Kathleen H. Powell, Ann Bristow, and Francis L. Precht.
Journal of Community Practice 27(3):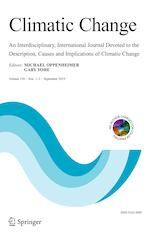 Uncertainity in geomorphological responses to climate change (2019)
by Stephan Harrison, Tim Mighall, David A. Stainforth, Phillip Allen, Mark Macklin, Edward Anderson, Jasper Knight, Dmitry Mauquoy, David Passmore, Brice Rea, Matteo Spagnolo, Sarah Shannon
Climatic Change 156(1-2): 69-86
Reading the Landscape in Antler, North Dakota: Repeat Photography in an Atrophying Northern Plains Town (2019)
by William A. Wetherholt and Gregory S. Vandberg.  In S.D. Brunn, R. Kehrein (eds.), Handbook of the Changing World Language Map. Springer, pp.1-23.


Paleoecology and Geoarchaeology at El Palmar and the El Zotz Region, Guatemala (2017)
by Sheryl Luzzadder?Beach, Sheryl, Timothy Beach, Thomas Garrison, Stephen Houston, James Doyle, Edwin Román, Steven Bozarth, Richard Terry, Samantha Krause, Jonathan Flood.
Geoarchaeology 32(1): 90-106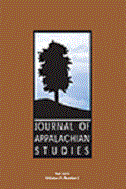 Appalachian Cities at the Beginning of the Twenty-First Century (2015)
by Richard A. Russo
Journal of Appalachian Studies 21(2): 157-172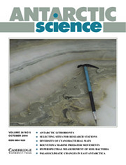 Sediment transport dynamics on an ice-covered lake: the 'floating' boulders of Lake Hoare, Antarctica (2014)
by Phillip P. Allen, Richard Hewitt, Maciej K. Obryk and Peter T. Doran
Antarctic Science, September 2014: doi:10.1017/S0954102014000558.

EcoCount: A New Digital Approach to Environmental Data Recording (2014)
by Phillip P. Allen and Neil Sewell
SAGE Open, Apr/June 2014:1-5
Local Food Initiatives in Tobacco Transitions of the Southeastern United States (2012)
by Richard A. Russo
Southeastern Geographer, 52(1):55-69
Web-based GIS and the Future of Participatory GIS Applications within Local and Indigenous Communities (2009)
by Dr. Peter A.K. Kyem and Dr. James C. Saku
Electronic Journal of Information Systems in Developing Countries, 38(7):1-16