Water Certification Classes
Blended Learning Certified Pool Operator Certification Class
State of Maryland Approved
Instructor: Brian Vought
Participants will learn about pool safety and management, filtration, circulation, disinfection, water chemistry and Maryland pool and spa regulations (COMAR). Upon successful completion of the course and passing the written test, participants will be certified in Maryland to operate public and semi-public swimming pools and spas.
This is a blended learning course approved by the State of Maryland Health Department. Full certification participants are required to complete 5 hours of online study, and recerts one hour of online study between April 22 and April 24, 2022. The online material will be sent to registrants via e-mail.
Full Certification In Person Class Dates

(Full certifications are required to attend all three in person class dates.)
Will be offered during the Spring 2023 semester.
Recertification In Person Class Date
TBA

Cost
$115 - Full Certification
$65 - Recertification
Additional Information
Registration and payment deadline: TBA
Payment options: Cash or check made payable to FSU must accompany registration from or online payment. There is an additional 2.75% service fee. See the registration from for payment button. Upon completion of online payment registrant must submit the registration form with receipt transaction number to Amy Nazelrod, anazelrod@frostburg.edu.

Participants must be 16 years old to participate and be issued certification.
Some counties/municipalities in Maryland charge a fee to obtain the County/Municipality license. This fee is NOT included in the cost of the course. (Allegany County and Garrett County do not charge a fee.) 
---
American Red Cross Blended Learning Lifeguard Certification
For more information and registration, contact Amy Nazelrod, anazelrod@frostburg.edu or 301.687.7934
Each class is limited to 10 participants. Payment is due at the time of registration.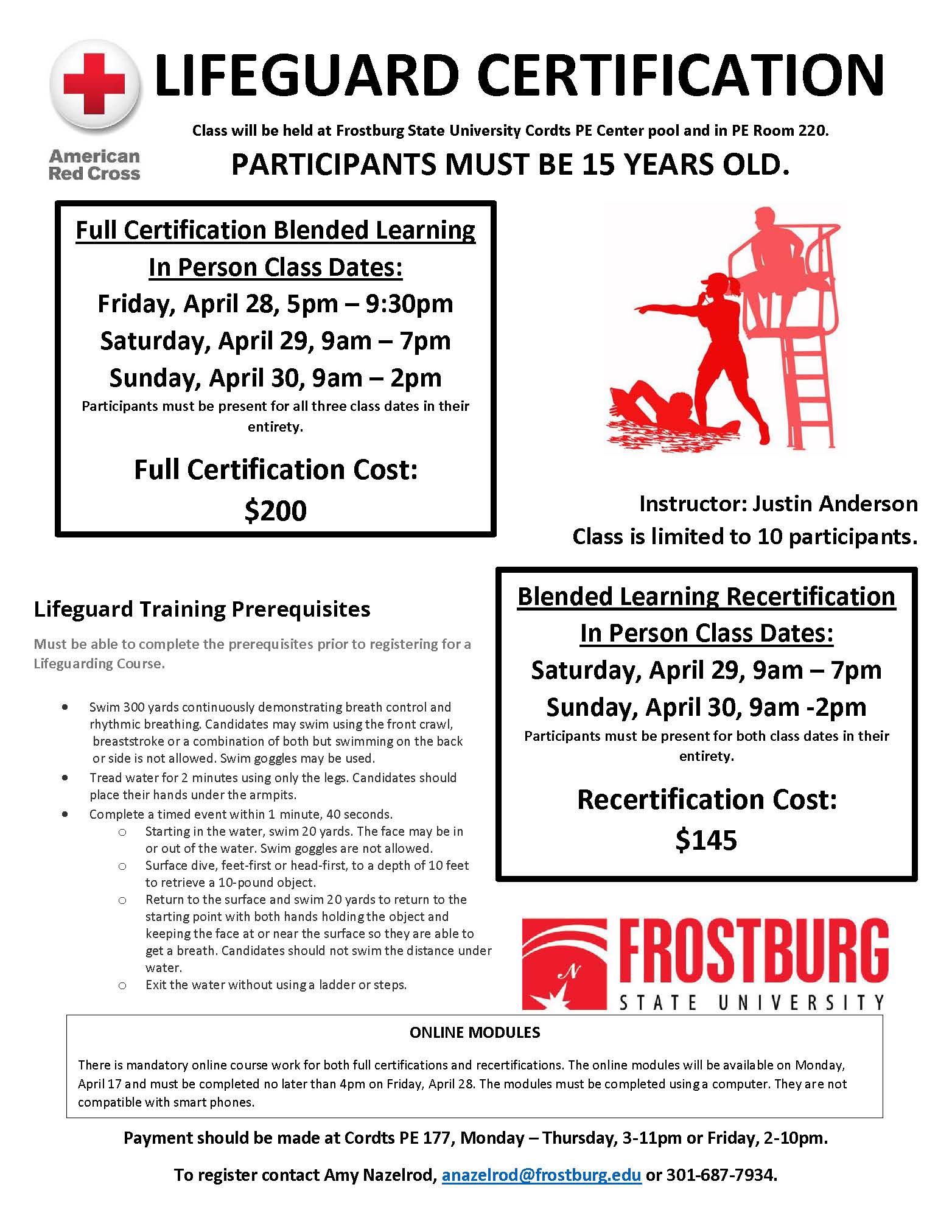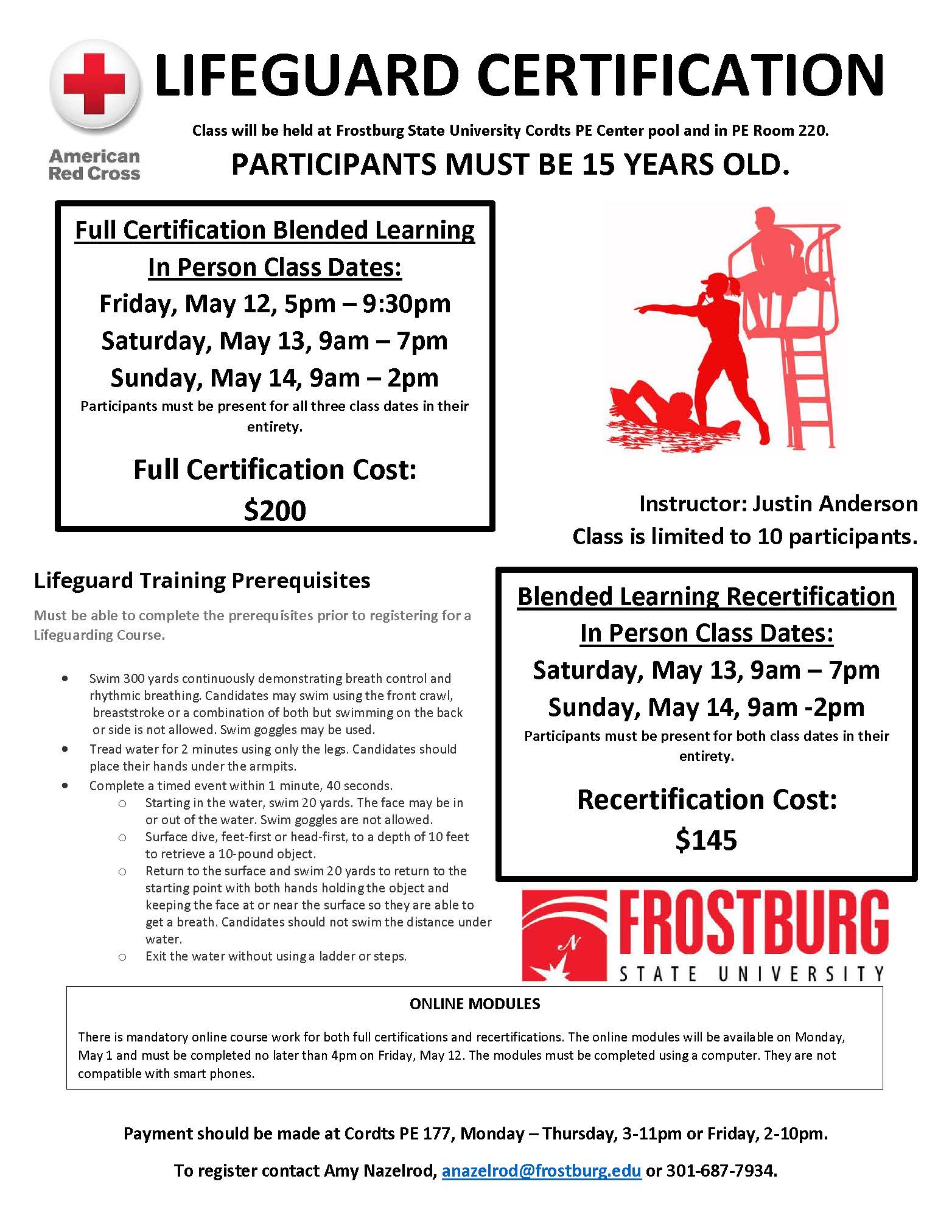 A hard copy of the Lifeguard Book is not included in the fee.