Frostburg State University Students, Staff Create WMSR Polar Express Scenery
Dec 12, 2019 11:20 AM
Real Life Experience for students, Fantasy train ride for youngsters!
Students and staff in the Frostburg State University Scene Shop – an on-campus fabrication space used to build and assemble the platforms, backdrops and set pieces for the University's theatrical performances – painted, assembled and placed the "North Pole" scenery for the Western Maryland Scenic Railroad's "Polar Express" train ride this holiday season.
The 40-foot-wide by 32-foot-tall scene, designed by Warner Brothers and commissioned by Warner Brothers/Rail Events, Inc., and WMSR, was installed along the tracks at the "North Pole" site at Helmstetter's Curve in November. Thirteen Department of Theatre and Dance students logged 320 hours on the project over the course of two weeks, all their own time.
"Our students have done outstanding, exemplary work," said Scene Shop Supervisor and Master Carpenter Aaron Bittner. "They are incredibly proud, and rightly so, of their work."
The train rides leave from the historic Western Maryland Railway Station in Cumberland to the "North Pole" and back up to three times a day through Dec. 23.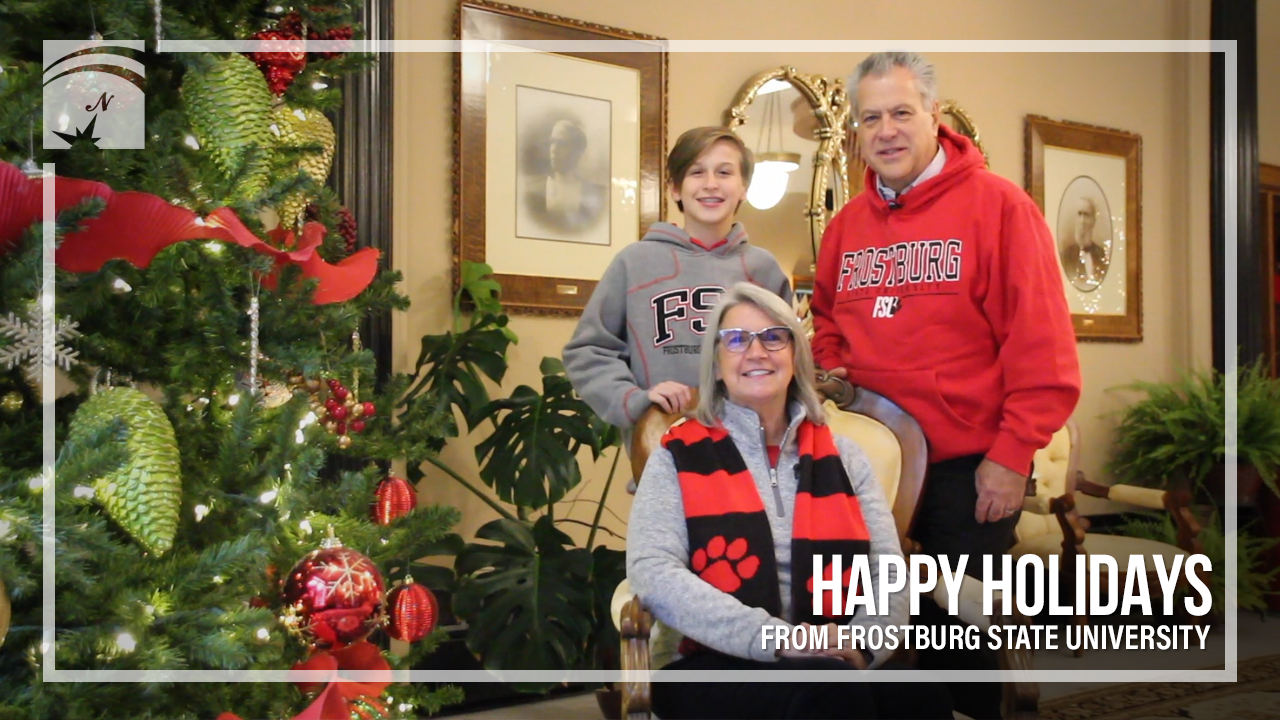 FSU used scenes from the construction of the North Pole backdrop and the train rides in its holiday video greeting from President Ronald Nowaczyk, which was released this week.
You can get more information about FSU's Department of Theatre and Dance online or call 301-687-4145.