From Frostburg to Ozark: Bobcat Jessica Frances Dukes Joins One of Netflix's Hottest Shows
Mar 17, 2021 2:00 PM
By Ty DeMartino '90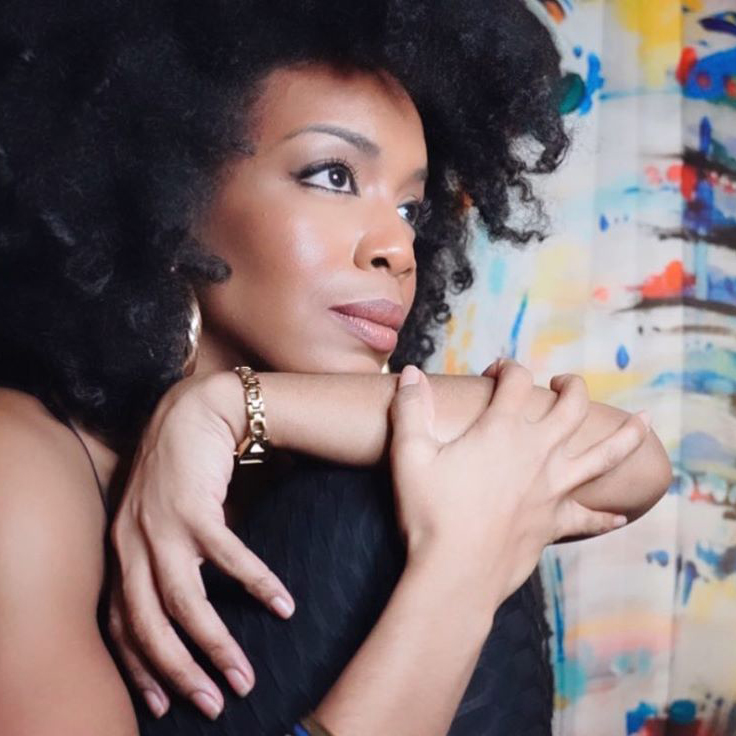 Even though she was in lockdown in her New Jersey apartment, Frostburg State University Theatre alum Jessica Frances Dukes was feeling pretty thankful. After all, she had a small part in giving millions of trapped TV watchers a distraction from their mandated isolation.
Dukes co-stars in the third season of the binge-worthy Netflix hit show Ozark, starring alongside Jason Bateman and Laura Linney. Most lockdowns began at the same time season three dropped on March 27, where Dukes made her debut as the pregnant FBI Agent Maya Miller.
"It's been wonderful to be part of something that has brought people joy and a distraction from this pandemic," she admits.
It's a break-out role for the actor who has been active in theatre and TV work since graduating from FSU. A native of Prince George's County, the acting bug bit Dukes at a young age.  
"I've wanted to be an actor since I could speak," she says.
She performed in plays in elementary school and a teen performing arts troupe through middle and high school. When she attended an open house at FSU, Dukes recalls being welcomed by a theatre professor, decked out in his pink feather boa. In that instant, she was home.
Over the next few years, Dukes immersed herself learning everything she could on campus – grabbing roles in stage productions from Meet Me in St. Louis to Man of La Mancha to a week-long intensive workshop of Kia Corthron's Breath, Boom, directed by Professor Mairzy Yost-Rushton, with the Cumberland-native playwright in residence.  
"That was boot camp for us," she recalls.
Looking back, Dukes admits her entire FSU experience was "life-changing."  
"I had never been in a straight play. ... I had no true acting training."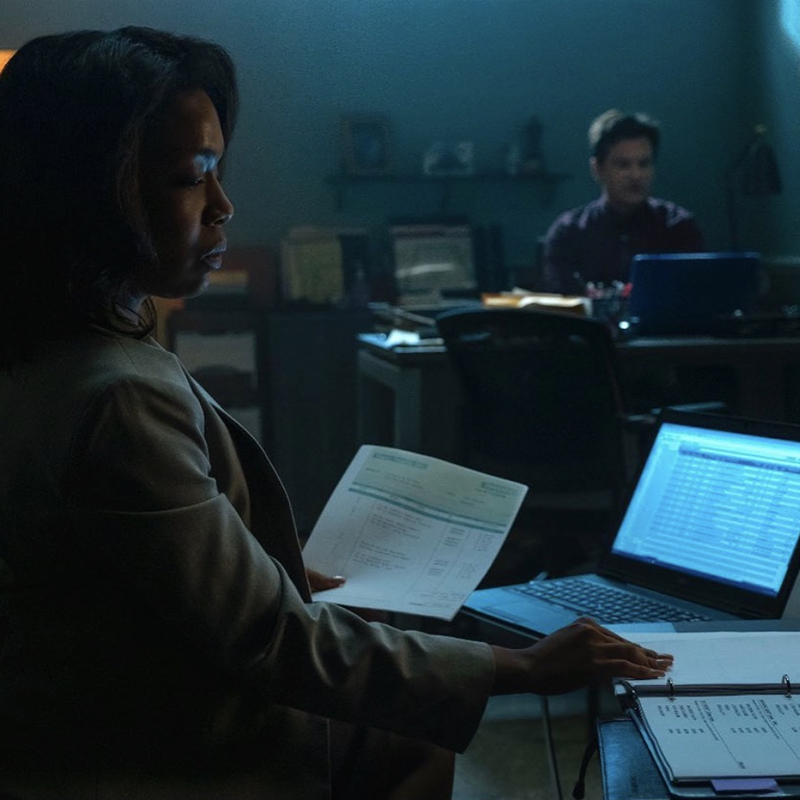 She credits Yost-Rushton for changing her life. She pushed her to learn the acting craft, as well as the "business" side of show business, which she found invaluable. "People don't have training in the business end."
When it came time to graduate, Dukes had her sights set on New York City and a career in theatre. Yost-Rushton encouraged Dukes to continue her studies at graduate school. She obtained her M.F.A. in Acting from Catholic University and became immersed in the Washington, D.C., theatre scene, performing everything from August Wilson to works by established New York-based playwrights.  
She was an original cast member in Robert O'Hara's critically acclaimed satire Bootycandy at Woolly Mammoth Theatre in Washington, D.C. However, when the show transferred to Off-Broadway and a new cast was auditioned, she didn't get the part – at first. She was a relative unknown in New York theatre community. When the actor in that role dropped out, Dukes moved to New York and reprised her original part to rave reviews, earning an Obie Award along the way.  
While performing in Bootycandy, a casting director from CBS's The Good Wife was in the audience one night and reached out to Dukes to audition for a guest star role. She got the part, which brought about more TV gigs on such shows as NCIS: New Orleans and New Amsterdam, as well as the recurring role of Grace in the Marvel/Netflix series Jessica Jones. These came in between numerous, broad-ranging theatre roles around the country and Off-Broadway.
One of those Off-Broadway roles, a lead in By the Way, Meet Vera Stark at Signature Theatre, earned her an AUDELCO award, which recognizes excellence in the Black theatre community, along with multiple other nominations. It was in this show that the Ozark casting director saw her and called her for an audition two weeks later.
Making the transition from stage to screen took some adjustment. In between bookings, Dukes brushed up on her craft. "I thought, 'Let me take a couple of on-camera classes.' … It's a completely different machine."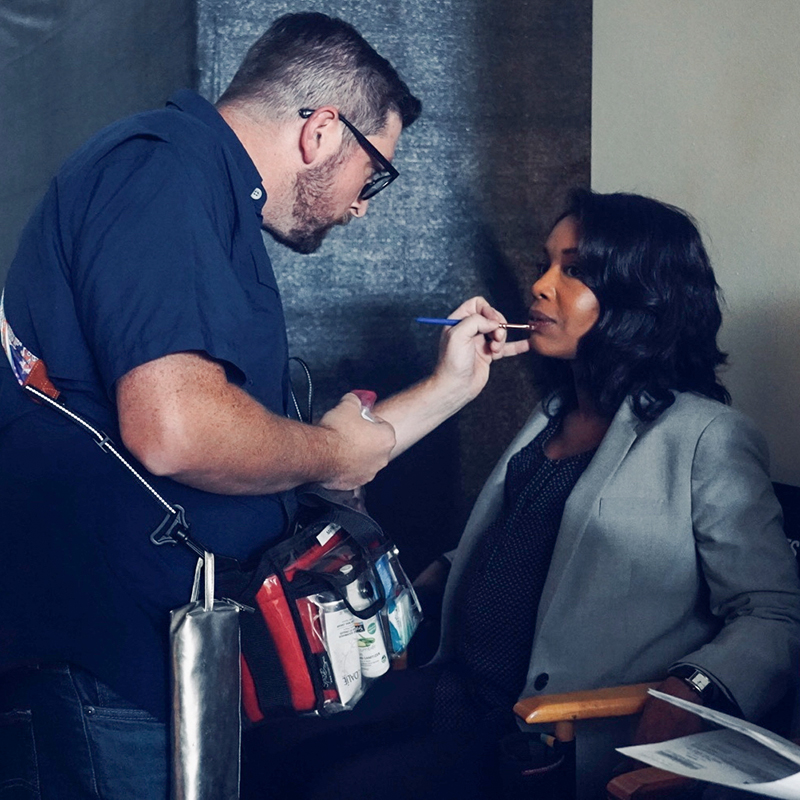 When she landed her most recent role in Ozark, Dukes, a long-time fan of the show, admits to being star-struck her first day on set in Atlanta meeting Bateman, who also produces and directs the series, and Linney, one of her all-time favorite actors.
"It took me a minute to breathe. ... I've been watching them forever," she says, with a laugh. Working with them is a "master class," she says. Dukes would even show up to set on days she wasn't working – just to observe and learn.
Even though there's an air of mystery to her character (again, no spoilers), Dukes relates to Agent Miller. "She's diligent, a hard worker. She's all about her business. I'm the same way."
Dukes hasn't taken a break in quarantine, using her time to communicate with her new fans on social media, write her own projects and workshop new material via Zoom. "The work doesn't stop," she says, as she waits with the rest of the entertainment industry for Hollywood to open back up.
And while Dukes doesn't know the future of her character on Ozark, she is enjoying the ride and fondly looking back on the strong foundation she received at Frostburg.
"It was truly a magical place," she adds about her alma mater. "I'm thankful to be a Bobcat."