College of Business Receives AACSB Accreditation Extension
Apr 12, 2021 11:35 AM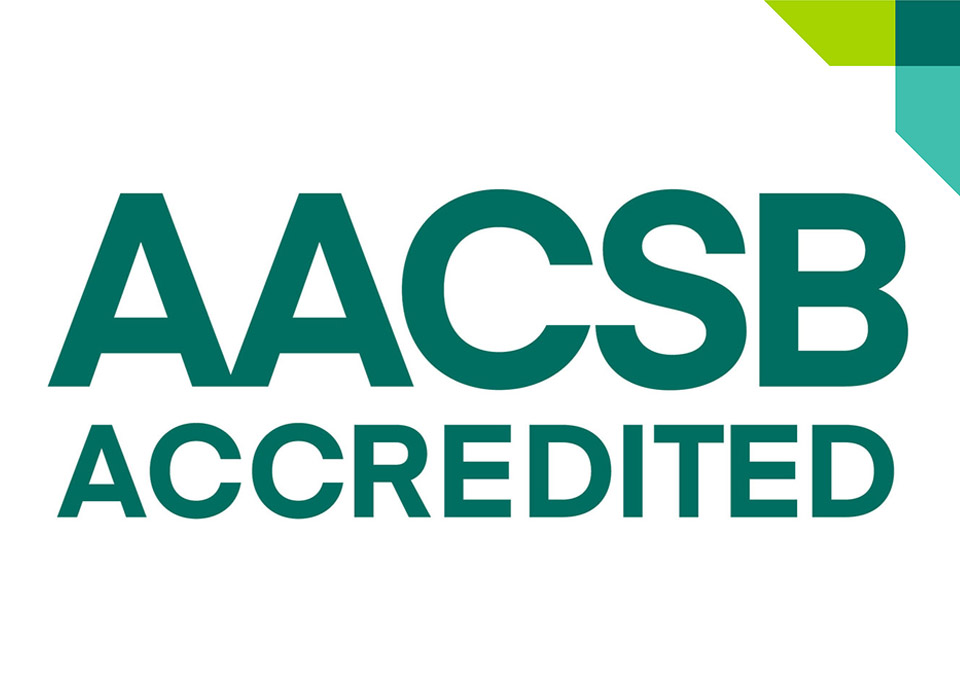 Frostburg State University's College of Business recently received a five-year extension of accreditation for its business degree programs by the Association to Advance Collegiate Schools of Business. Less than five percent of the world's business schools have earned this distinctive accreditation by AACSB International.
 "I am proud that our College of Business is continuing to prepare the workforce and provide such a high-quality education to our students," said FSU President Ronald Nowaczyk. "I congratulate our College of Business on this significant achievement."
AACSB accreditation standards require excellence in areas relating to strategic management and innovation; active student, faculty and staff participation; learning and teaching; and academic and professional engagement.
"Extending our AACSB accreditation supports the College of Business's efforts to ensure our programs align with the very best practices in business education," said Dr. Sudhir Singh, dean of the FSU College of Business. "Frostburg State has been accredited by AACSB since 2005. It is a valuable accomplishment to be reaffirmed for the quality of our educational experience and our commitment to continuous improvement."
Established in 1916, AACSB is the world's largest business education alliance, connecting educators, learners and business to create the next generation of great leaders. With a presence in more than 100 countries and territories, AACSB fosters engagement, accelerates innovation and amplifies impact in business education. Learn more about AACSB at aacsb.edu.
The FSU College of Business is committed to preparing its diverse students for a lifetime of professional success through a caring approach to individual development that emphasizes critical thinking, experiential learning, social consciousness and a global perspective. Discover program offerings and more at the College of Business web site. 
Situated in the mountains of Allegany County, Frostburg State University is one of the 12 institutions of the University System of Maryland. FSU is a comprehensive, residential regional university and serves as an educational and cultural center for Western Maryland. For more information, visit the FSU web site or the Facebook site. Follow FSU on Twitter @frostburgstate.
FSU is committed to making all of its programs, services and activities accessible to persons with disabilities. To request accommodations through the ADA Compliance Office, call 301-687-4102 or use a Voice Relay Operator at 1-800-735-2258.