Inaugural Physician Assistant Cohort Celebrates Graduation
Jun 11, 2021 9:45 AM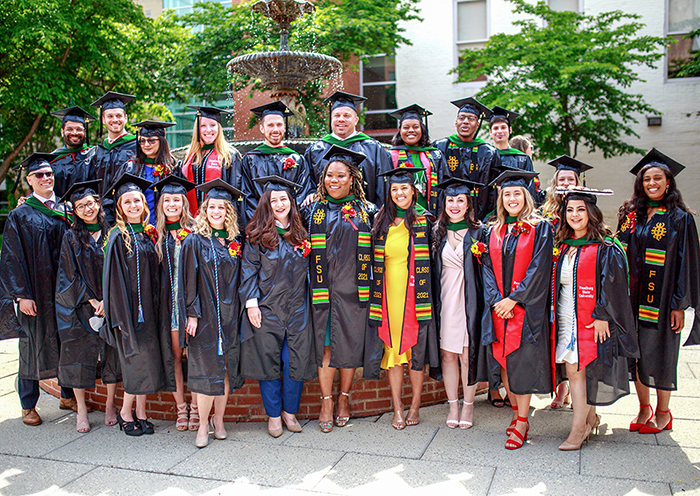 The first cohort from the FSU Physician Assistant program housed at the University System of Maryland at Hagerstown graduated this May. Twenty-five students and their families gathered at the USMH Hospitality Center to celebrate the completion of the challenging two-year program.
"My two big takeaways have been growth and resilience," said student speaker Barbara Pierre M'21. "The practice and initiation into medicine itself is a huge learning curve, and I've witnessed how we've grown and transformed into actual providers."
President Nowaczyk added, "The governor and the state legislature recognize the importance of healthcare, especially rural healthcare, and this program has really begun to address a need."
Travis Miller M'21 was selected for an award named in memory of Dr. Sean McCagh, who served Western Maryland and was committed to educating healthcare providers to serve his community. McCagh is credited with initiating the idea of bringing a PA program to the region and supported the effort throughout. Miller was chosen for his dedication to these same goals.