NSF Grant Increases FSU's Broadband Connectivity
Jul 26, 2021 9:45 AM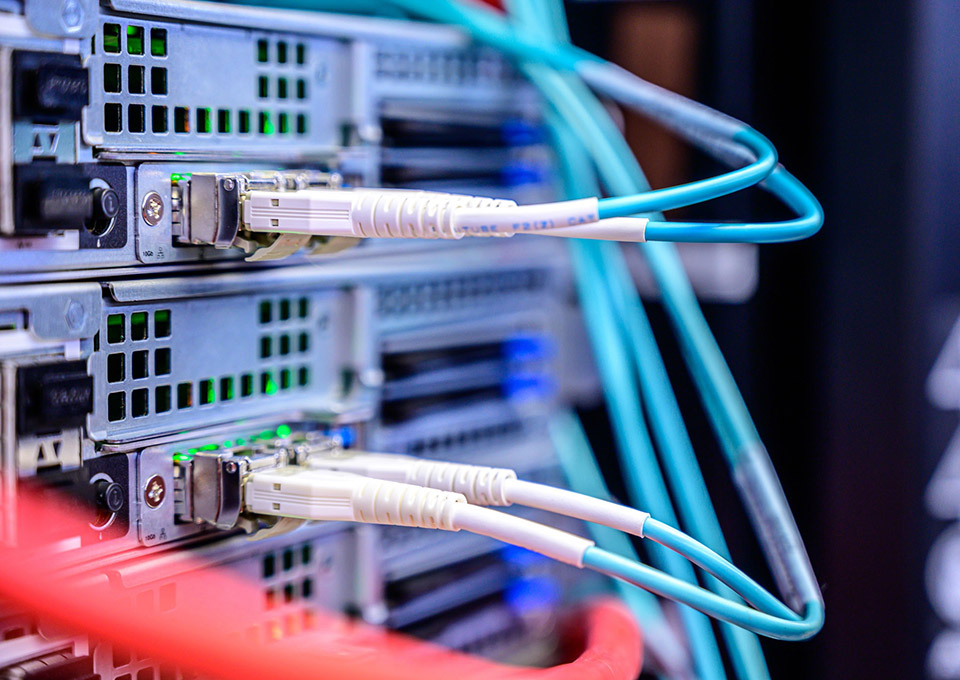 The internet speed connection on the FSU campus will soon be more than three times faster, thanks to an $800,000 grant from the National Science Foundation. The award, which covers underserved areas, will increase the FSU campus internet broadband download capabilities from its current 3 gigabits/sec to 10 gigabits/sec.
According to Dr. Michael B. Flinn '94/M'02, professor and chair of the Department of Computer Science and Information Technologies, who contributed to the grant proposal, the faster connection will dramatically improve the download speed of
large datasets, improve globally distributed computational tasks and support advanced augmented reality research for all members of the FSU community.
"This is a real game changer," said Flinn, who noted that departments that rely heavily on data, such as Computer Science, Geography, Biology, Mathematics, Economics and Computational Physics, will be the biggest benefactors. "But any department will benefit, as everything is data-driven today."
The faster connection will be available campus-wide, including for students and staff members. Priority, however, will be given to research and classroom needs. "Researchers will notice the differences immediately," Flinn said.
Flinn also noted that the community and local students will experience the faster speeds when visiting the campus for FSU-sponsored events, including robotic competitions, tech groups, engineering activities and STEM festivals.
"Students are going to experience technology that they can't experience at home, especially those from rural areas," Flinn said. "It will allow them to envision the future and inspire them to create new globally connected technology to better humanity."
The announcement arrived within months of a partnership between Maryland Research and Education Network (MDREN), the technology service provider at the University System of Maryland, of which FSU is part, and Shenandoah Telecommunications Company (Shentel).
"These two projects help bridge the urban-rural divide and advance research and education by broadening participation to students and researchers in rural areas and building a competitive STEM workforce in Western Maryland," said Dr. Ray Barghi, executive director of MDREN. "It will allow FSU researchers and educators access to computational resources and collaboration with other USM institutions and across the world."
Troy Donoway, interim vice president for Administration and Finance, said this has been a long-term goal of the University.
Donoway has earmarked some of the grant money to update technology and guarantee classroom equipment will be able to process the higher speed.
"People are relying more on multiple devices and cloud-based services."
Donoway said the new speed is setting FSU up for vast future growth. "It's imperative we have fast, reliable internet service," he added.