Blubaugh Named Newman Civic Fellow
Jul 28, 2021 8:30 AM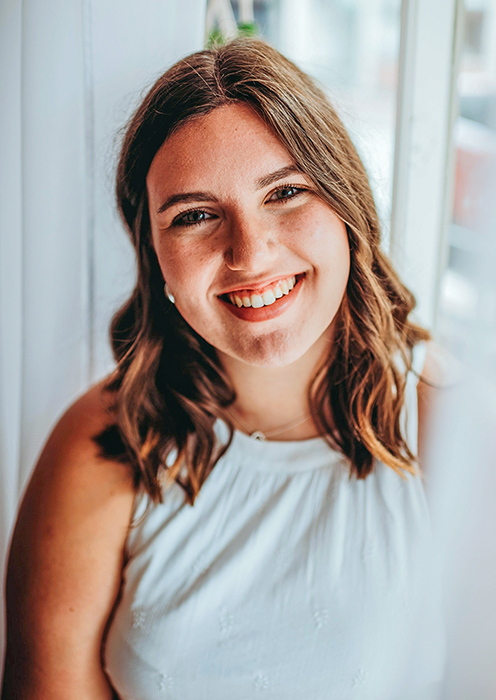 FSU student Delanie Blubaugh has been named a Newman Civic Fellow, which recognizes and supports community-committed students. Blubaugh is a political science/law and society major, a member of the Student Government Association and editor-in-chief of the student newspaper The Bottom Line.
"Delanie is a student leader active in addressing social justice and voter rights issues on our campus," said President Nowaczyk, who nominated Blubaugh for the honor.
Blubaugh also represented and advocated for the student body through her involvement with the University Voter Engagement Committee and the University of Maryland Civic Engagement Student Leadership Committee. She testified before the Maryland House of Delegates Ways and Means Committee in favor of the Student and Military Voter Empowerment Act. The Act would require local boards of elections to consult with residential institutions, like universities and assisted living facilities, on polling place locations, as well as give students excused absences to vote on Election Day.
"To be a leader is to serve with empathy and compassion. It is listening to understand someone's experience that may differ from your own," Blubaugh said. "It is about compromise, expressing interest in the lives of those you lead, and a genuine desire to leave a space better than it was when you arrived. Social change is accomplished through tough conversations, addressing inequities, and challenging norms."