FSU's Mandicott Receives Governor's Service Award
Dec 8, 2021 12:00 PM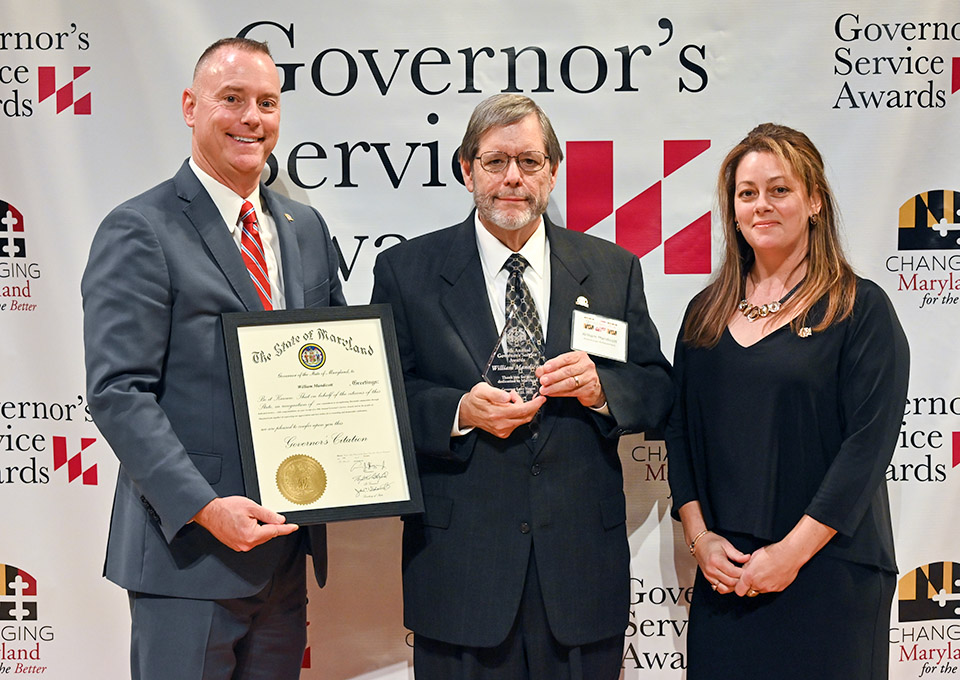 William Mandicott, assistant vice president of Student and Community Involvement at Frostburg State University, received the AmeriCorps Achievement Award at the 38th Annual Governor's Service Awards for Outstanding Service and Volunteerism. Gov. Larry Hogan attended the event, hosted by the Governor's Office on Service and Volunteerism (GOSV), to celebrate 20 individuals and organizations recognized for their outstanding display of dedication to service and volunteerism.
"This annual celebration recognizes a year-long – and often life-long – commitment of countless dedicated volunteers from the faith community, businesses and nonprofits, along with first responders and other public servants," said Hogan. "The COVID-19 emergency made serving the community more challenging and more important than ever, and I want to sincerely thank all those who helped us remain Maryland Strong during this difficult time for our state and for our nation."
Mandicott's career spans 44 years of professional experience in higher education administration regionally and nationally, with an emphasis on community engagement, national service, civic engagement and the arts. He wrote the original grant for ASTAR! In Western Maryland AmeriCorps program, along with Lisa Clark, a program that continues to this day. His service within the State of Maryland includes chair and member of the executive leadership team of the Governor's Commission on Service and Volunteerism; past chair and member of the leadership team for the Maryland State Arts Council; and serving locally on several community organizations including the FrostburgFirst Main Street program, the Allegany County Animal Shelter Foundation and the Western Maryland Food Bank.
Over the last year, AmeriCorps reported that over a third of Marylanders volunteered nearly 200 million hours, producing $4.5 billion in economic impact.