Chemistry Alumni Spotlight: Amie Lette '17
Jul 23, 2020 1:20 PM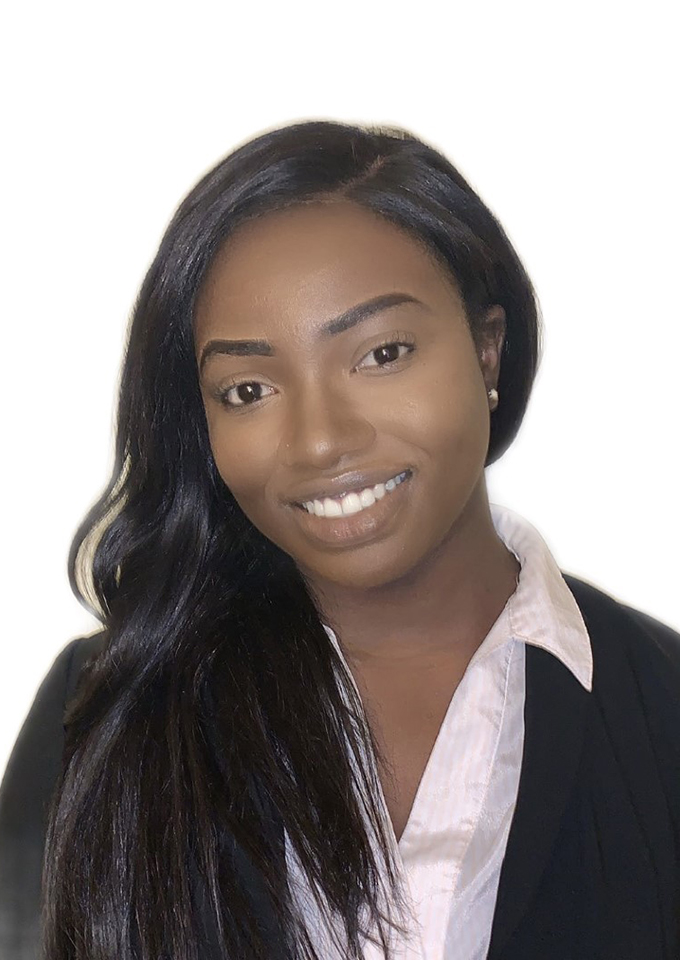 Washington, DC / the Gambia
FSU Activities
President - Student Members of the American Chemical Society (SMACS); Senator Student Government Association (SGA); Developmental Math Student Instructor; Secretary Gamma Sigma Epsilon; Calculus & General Chemistry Tutor; Burg Peer Education Network Mentor; Women's Track & Field Sprinter
After Graduation
Retail pharmacy Technician; Dose Formulations and Analysis Associate Smithers Avanza (now Inotiv)
Current
Doctor of Pharmacy Candidate at University of Maryland Baltimore School of Pharmacy
Research Projects
Kinetics of the protein BirA binding to the ligand bio-5'-AMP (FSU & UMD, College Park McNair Program)
Determination of Butylated Hydroxyanisole (BHA) and Butylated Hydroxytoluene (BHT) in cosmetics
Why Amie chose Chemistry
The professors were so welcoming, and I absolutely enjoyed the intro chemistry classes. I was also amazed with all the wonderful opportunities with a chemistry degree.
What Amie likes about FSU's Chemistry Department
Small class sizes; opportunity for independent research; professors are extremely helpful and truly care about the students; leadership opportunity; Networking: opportunity to attend national conferences to present research, and interact with professionals and other students throughout the country for FREE.
I also learned about research internships through professors. Summer 2016, I got accepted to both McNair Summer Internship Program and SURFS Internship Program in Pittsburgh. I would not have been aware of these opportunities if it wan't for the department.
What helped me after graduation?
Capstone projects & hands-on research prepared me for the immediate job I secured after graduating. I learned project management skills & the ability to work in cross-functional teams as well as independently which was very useful with my company.
Mentorship: I had great mentors who helped me with challenging classes and even introduced be to the INROADS internship program, which led me to receive an internship offer from Pfizer R&D.