Contact Us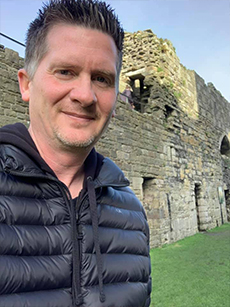 x
Please contact Dr. Greg Wood with any questions or concerns.
Frostburg State University
Fuller House
101 Braddock Road
Frostburg, MD 21532
301 .687.4998
gwood@frostburg.edu
Mrs. Mary Jane O'Rourke
Administrative Assistant
301.687.3227
mjorourke@frostburg.edu
About Dr. Wood
Gregory Wood is Associate Professor of History & Director of the Honors Program at Frostburg State University, where he specializes in 20th century US history, as well as social, labor, and cultural history.  He received his Ph.D. from the University of Pittsburgh in 2006.  Dr. Wood is the author of Clearing the Air: The Rise and Fall of Smoking in the Workplace (2016), Retiring Men: Manhood, Labor, and Growing Old in America, 1900-1960 (2012), and several articles and book reviews that have appeared in journals such as Labor: Studies in Working-Class History of the Americas, Labor History, Labor Studies Journal, Pennsylvania History, Michigan Historical Review, Labour History (Australia), and the Journal of Social History.  He has presented his research to audiences at the Labor Studies Program at Michigan State University, the Newberry Library in Chicago, the Business History Conference, the North American Labor History Conference, the American Historical Association, the Social Science History Association, and the Working Class Studies Association.